On Monday, a 32-year-old man was injured after a tree fell on him in Thane, a Thane Municipal Corporation (TMC) official said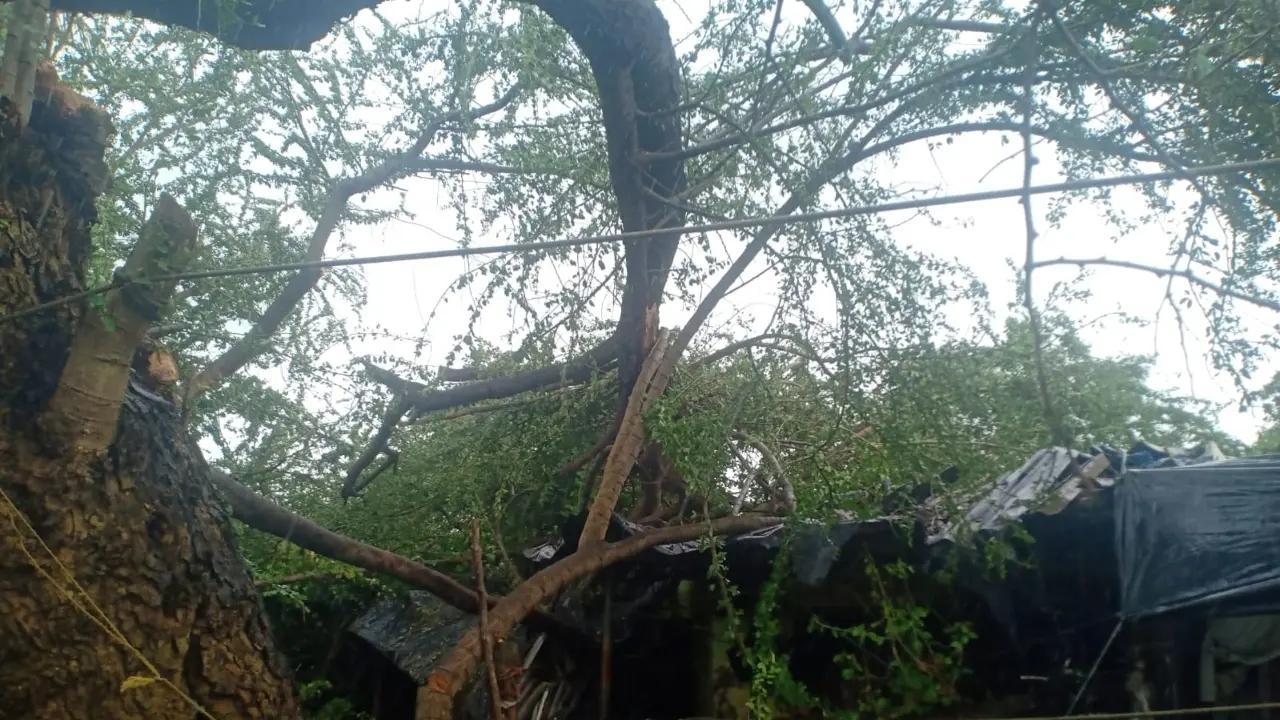 Representative image/iStock
Listen to this article
Thane: 32-year-old man injured after tree collapses near Wagle Estate
x
On Monday, a 32-year-old man was injured after a tree fell on him in Thane
The tree collapsed on the premises of an aviation training institute in Wagle Estate area
A power cable was also damaged due to the collapse
On Monday, a 32-year-old man was injured after a tree fell on him in Thane, a Thane Municipal Corporation (TMC) official said.
According to the TMC official, the tree collapsed on the premises of an aviation training institute in Wagle Estate area in Thane around 11 am in the afternoon.
ADVERTISEMENT
Yasin Tadvi, chief of the disaster management cell said, "A man sustained injuries and was rushed to a hospital."
A power cable was also damaged due to the collapse and the power supply to around 450 consumers in the locality was affected and will be restored after about eight hours," the TMC official said.
Meanwhile, a timely Cardio Pulmonary Resuscitation (CPR) given by an RPF constable saved the life of a male passenger at Kurla station in Mumbai, a Central Railway official said.
According to the CR official, the passenger was found lying unconscious on platform number 7-8 of the station on September 14 at around 11 am.
"On duty, RPF (Railway Protection Force) constable Mukesh Yadav rushed to the spot and performed CPR on the passenger which helped save his life. Subsequently, the RPF shifted the passenger to civic-run Bhabha Hospital with the help of the station master and GRP personnel," a Central Railway spokesperson said.
CPR is a medical procedure involving repeated cycles of compression of the chest and artificial respiration, performed to maintain blood circulation and oxygenation in a person who has suffered cardiac arrest.
"Doctors at the hospital appreciated the timely CPR given by the RPF staffer which helped the passenger regain breathing and his life was saved," the Central Railway official said.
"RPF staff Mukesh Yadav has done an excellent work of humanity in saving a precious life," the CR spokesperson said.
HE further added that the condition of the passenger was stable.
(with inputs from PTI) Will you take intranasal vaccine as a precautionary dose?