Accused used gas cutter, had disabled CCTV camera by cutting wires; cops have launched probe to nab culprits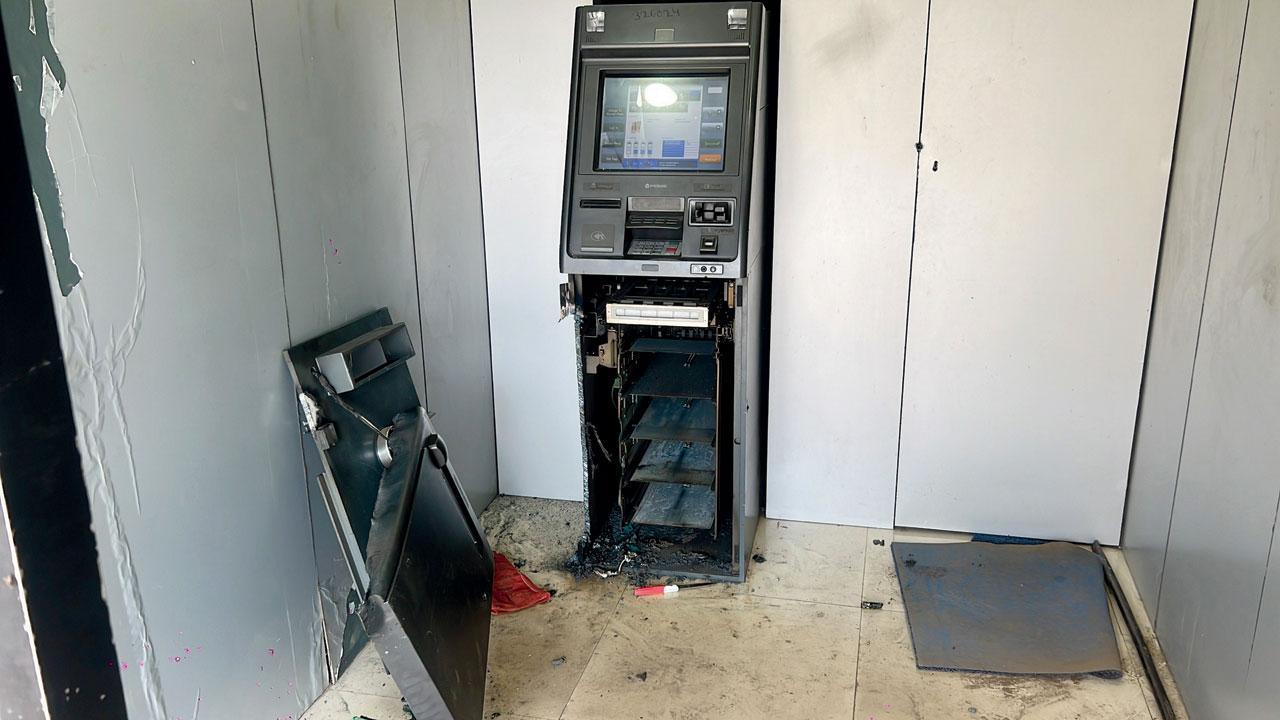 The ATM machine that was targeted. Pic/Hanif Patel
The Waliv police are searching for an unidentified thief who allegedly used a gas cutter to break into an SBI ATM in Vasai East at around 3.30 am on Sunday, stealing almost Rs 20 lakh in cash. The culprit also disabled the CCTV camera by cutting its wires while wearing a balaclava (monkey cap). The Waliv police have registered a case and initiated an investigation into the matter.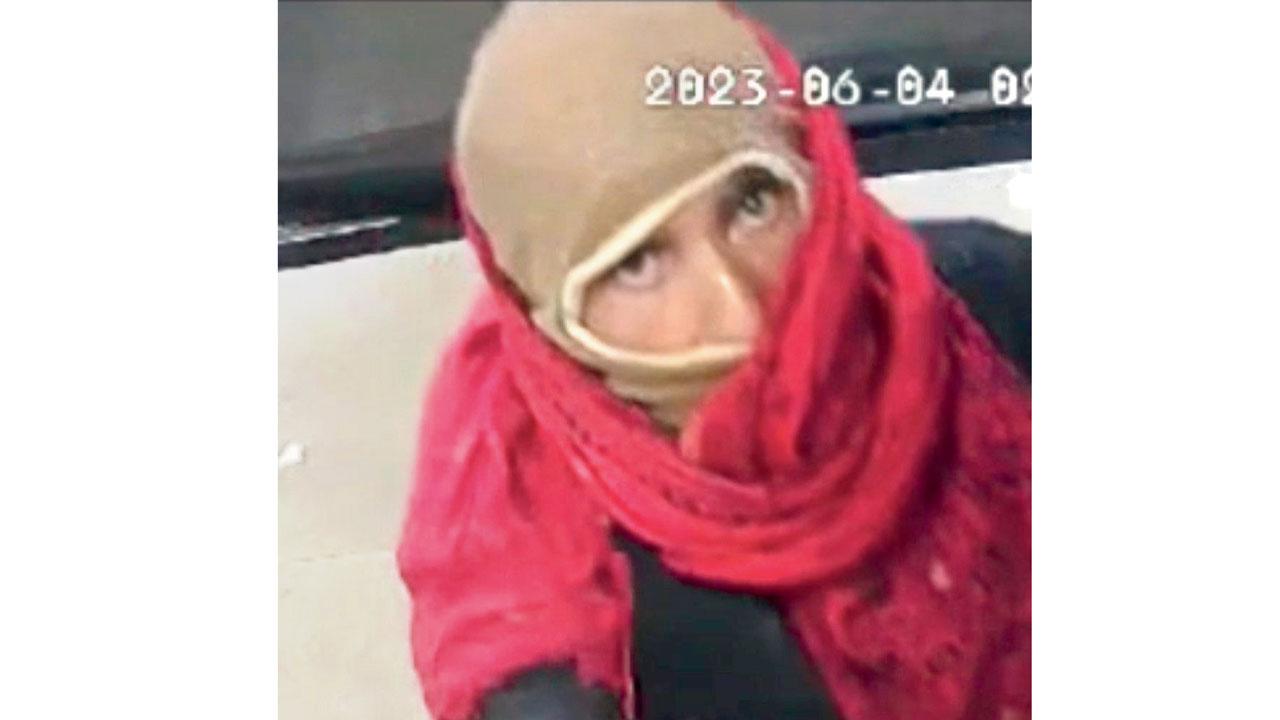 The culprit disabled the CCTV camera by cutting its wires while wearing a balaclava. Pics/Hanif Patel
ADVERTISEMENT
The incident took place at the SBI ATM located at Deep Tower Society, Shop Number 13, Golani Naka, Vasai East. The police stated that the accused also closed the shutter of the ATM shop, cut open the ATM machine, and stole around Rs 19,02,050 from it. A police officer stated, "In the morning, when a person entered the ATM booth to withdraw cash, he informed the police about the incident. The police quickly responded and saw that the machine was in a damaged state."
Senior Inspector Kailas Barve of the Waliv police station said, "We have learnt that the suspect was not alone but was accompanied by others who were waiting in the vicinity, providing updates. We are nearing the arrest of the suspect and his associates. We have registered an FIR for the theft of around Rs 20 lakh from the SBI ATM machine." A police officer added, "Due to the absence of security guards at this ATM centre, the culprit took advantage of the situation and broke into the ATM machine, making off with the cash." Do you practice ecotourism?