After a 15-year-long ban, the city's oldest eye bank and research centre finally got a ruling in their favour last week, allowing them to transfer corneas outside Maharashtra. They explain why this fight was important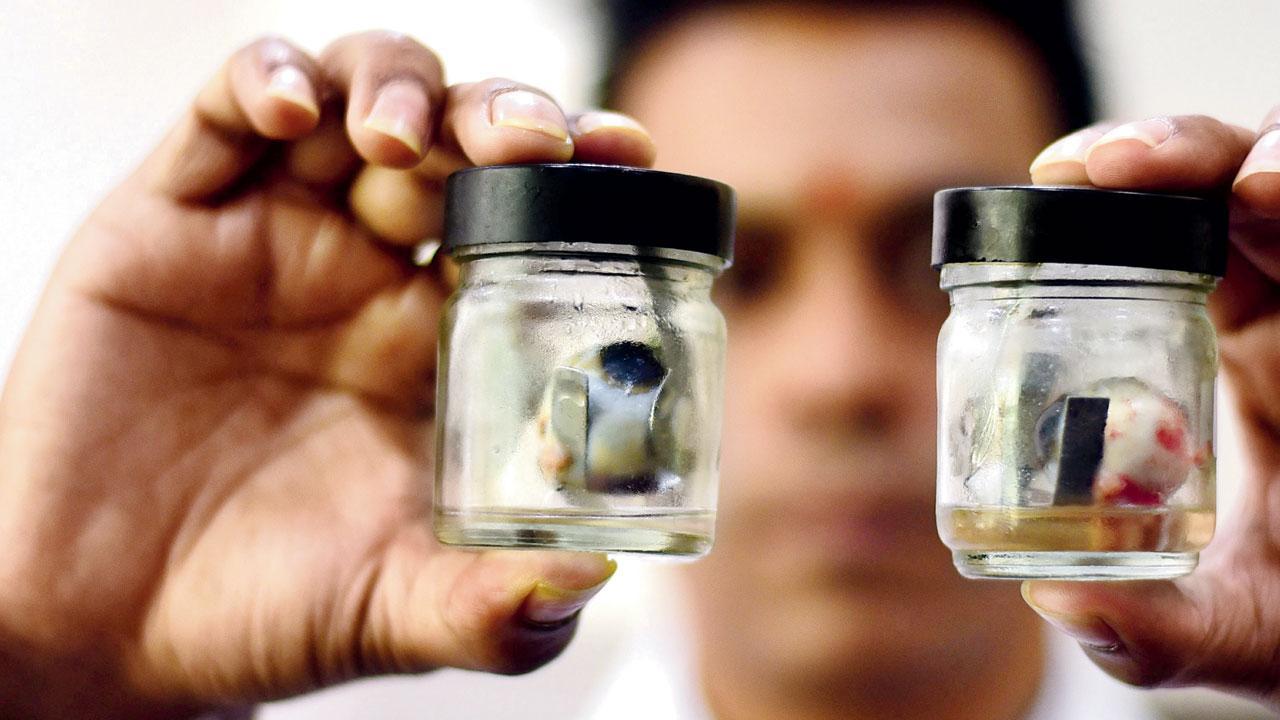 The Rotary Borivli Eye Bank and Processing Centre does not transfer outside of Maharashtra because they never had a situation of excess of corneas. Pics/Nimesh Dave
Until 2008, the city's oldest and leading eye centre, the Eye Bank Coordination and Research Centre (EBCRC) in Parel, would transfer surplus corneas to LV Prasad Eye Institute in Hyderabad. These comprised non-viable ones, unfit for transplant, which could be used for research purposes. "But in 2008, the government imposed a ban on this transfer... someone told them that we were selling them fraudulently," Dr Quresh Maskati, ophthalmologist, eye surgeon and trustee at EBCRC, tells mid-day over a telephonic call. "They [government] believed this, and simply put a ban on the supply of corneas out of the state." This ban not just resulted in a wastage of corneas at the eye centre, but across Maharashtra—between 2017 and last year, EBCRC had a surplus of over 1,100 corneas, many of which they were forced to dispose of.
A 15-year-long struggle followed, with the EBCRC urging the Directorate of Health Services (DHS) to lift the ban. The unwillingness to hear the plea forced the eye centre to file a petition in the Bombay High Court earlier this year. Last week, the government finally revoked the ban.

The Eye Bank Coordination and Research Centre in Parel, which was founded in 1995, is said to be the oldest and the largest eye bank in the city. The eye centre filed a writ petition against the 2008 ban prohibiting eye banks in Maharashtra from transferring cornea to other states. The HC revoked the ban last week. Pics/Satej Shinde
In the writ petition filed by Jashwant B Mehta, managing trustee at EBCRC, he stated that, "till now [from 1995, when EBCRC was founded] the [eye] centre has procured, evaluated and processed about 43,568 corneas, out of which only 11,590 corneas are viable for transplants after considering multiple reasons". This, Mehta tells mid-day, illustrates the massive difference between the number of corneas obtained and the ones actually used for transplant. However, he adds that this number has changed for the better in more recent years.
Also Read: Mumbai: BMC chief orders immediate restart of Aapli Chikitsa services
Eye banks classify donated  corneas into three categories—the optical grade corneas are used for restoring vision and require a waiting list, therapeutic grade corneas are used for immediate transplants in case of injuries or infections, and the third are the non-viable ones used for training and research purposes. The ban, Mehta says, mostly affected the supply of the therapeutic and non-viable corneas. "At the time, these corneas were transferred for research and training purposes outside the state, because Maharashtra lacked large eye research institutes that had a requirement for non-viable corneas," 
says Maskati.
Just like any other organ transplant process, the transplant of corneas also follow the ROTTO-SOTTO-NOTTO (Regional, State and National Organ Tissue Transplant Organisation) format, where priority is given to receivers in the region, followed by rest of the state and the country.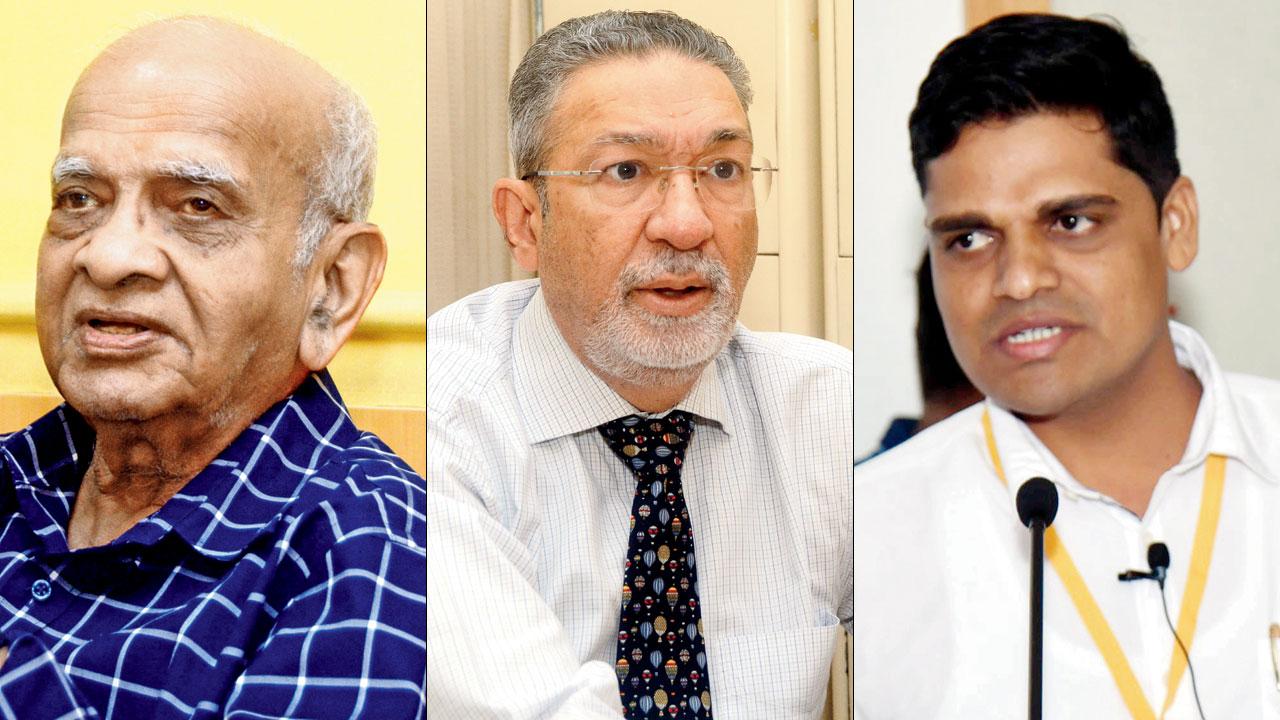 Jashwant B Mehta, Dr Quresh Maskati and Satish Kurpad
Satish Kurpad, eye bank manager of Pune-based PBMA's HV Desai Eye Hospital, says that the hospital used to get a lot of donors pre-COVID. Of these, 20-25 per cent of corneas were either non-viable or therapeutic grade, which they could not transfer as per the law. "When it comes to therapeutic corneas," says Kurpad, "the transplants have to be done immediately." However, the ban prohibited them from transferring it anywhere beyond the state. "Due to this, many corneas soon turned non-viable. We used some of them for training purposes."
In 2017, the Pune-based eye bank and hospital had around 191 corneas, which could have been used for therapeutic transplants if they were sent outside. In 2020, this number dropped to 70, due to the pandemic. Last year, it stood at 80. Since 2017, the number of corneas that could not be used for transplants stood at 700. "Now that the ban has been lifted, transferring corneas won't be a challenge," says Kurpad, adding that there is a central cornea distribution system, comprising a network of eye banks, hospitals and institutes in the country. "They put out a request as and when there's a requirement." Kurpad is now awaiting an official letter from the authorities, informing them about the lifting of the ban.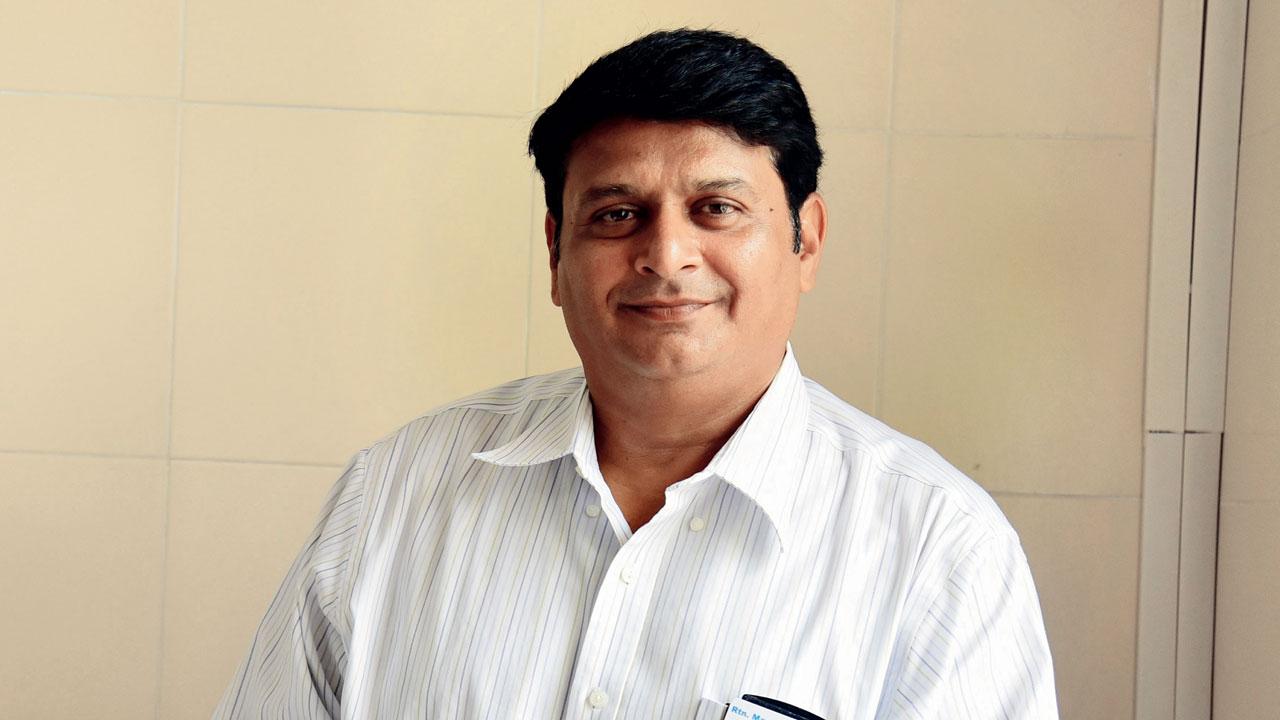 Mayank Desai
Most eye banks, however, are unaware about the recent developments. Rotarian Mayank Desai, who is the chairman of Matushree Manjulaben Dolatrai Desai Rotary Borivli Eye Bank and Processing Centre, says that they never had a situation where they had an excess of corneas. The eye bank follows a waitlist programme where patients have to register with them. "In case, we don't have corneas, we reach out to other eye banks in the state. We also transfer to them when needed," he says. "Out of the 400 corneas [approximate] that we obtain annually, only 80-100 are healthy enough to transplant. The remaining are disposed of," he says.
According to present guidelines, the corneas of people with HIV, rabies and septicemia cannot be used for transplant, but can be used for research and training purposes. Mehta of EBCRC explains that earlier, transplants had to be done within 48 hours, but now with the use of a special solution, corneas can be stored for a week to 15 days. Non-viable corneas have a shelf life of up to two to three years and are stored in glycerin.
Despite the victory, the EBCRC feels they have a long way to go. "The problem is that all these rules are made by government officers who have no domain knowledge of the field. Even in the most recent order, instead of mentioning corneas, they have mentioned iris, pupil or some other part of the eye." Another absurd rule as per the new guidelines, says Mehta is, "taking opinion of two eye surgeons to certify that the eyeball is non-viable". He says this is "ridiculous because you don't need anyone except the trained technician who an enucleate as well as  evaluate if cornea is viable for transplant," he says. They hope to help other eye banks in the city send their corneas outside the state. "We also plan to improve communication between the eye banks and the state once there is clarity on where we stand with these new amendments."
80
No of therapeutic corneas PBMA's HV Desai Eye Hospital, Pune was unable to transfer for transplants