NCP split: Sharad Pawar on Sunday said he will be in New Delhi on October 6 to present his side to the Election Commision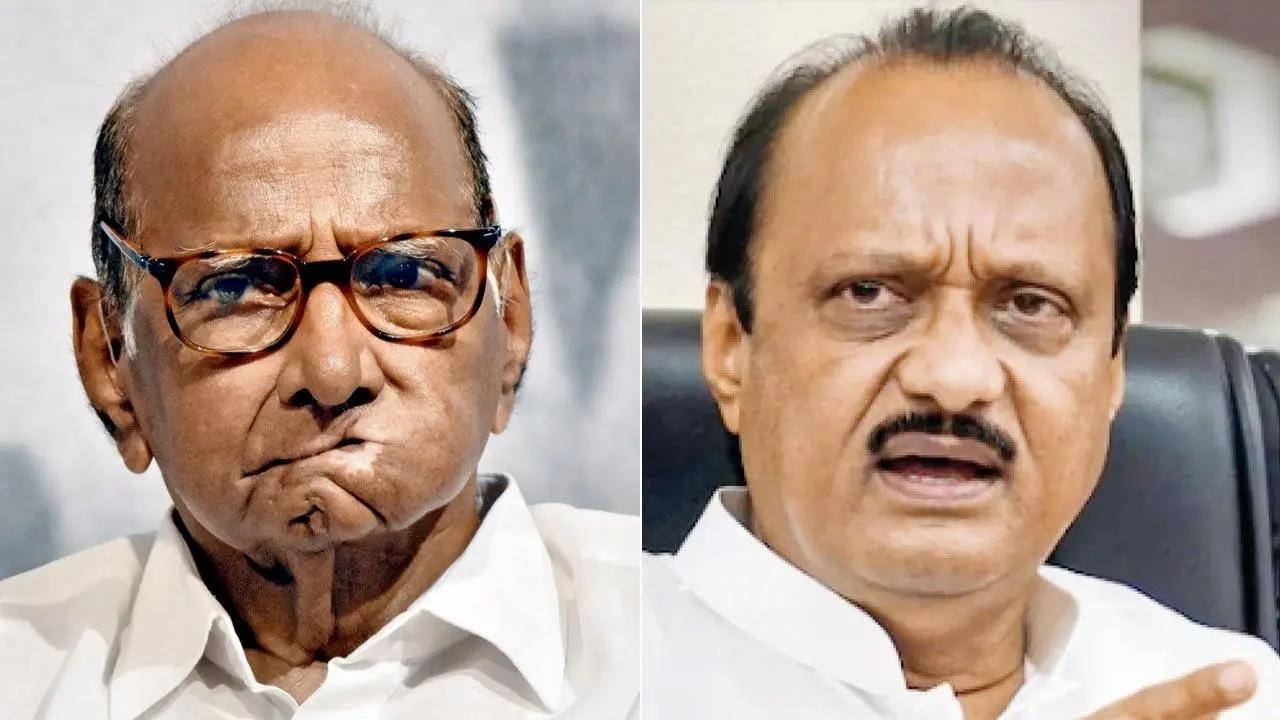 File Pic
Listen to this article
NCP split: Sharad Pawar to attend ECI hearing, says everyone knows who is the party founder
x
Sharad Pawar on Sunday said he will be in New Delhi on October 6
Sharad Pawar said that he will present his side to the Election Commision
Sharad Pawar said that everyone knows who is the party founder
NCP split: Nationalist Congress Party (NCP) president Sharad Pawar on Sunday said he will be in New Delhi on October 6 to present his side to the Election Commision of India (ECI) during a hearing in connection with the split of the party, the PTI reported on Sunday.
According to the PTI, Sharad Pawar told reporters that everyone knows who is the party founder. He was talking to the reporters at Junnar in Maharashtra's Pune district.
ADVERTISEMENT
Sharad Pawar further said that he has got summons and he will remain present for the hearing, the news agency reported.
The Sharad Pawar-founded NCP split on July 2 after Ajit Pawar and eight MLAs joined the Eknath Shinde government in Maharashtra.
Both groups have petitioned the ECI for the party name and symbol.
"What the common man thinks is important. Some people have taken a different political stand and I don't want to comment on it as it is their right in a democracy. But, Maharashtra and the rest of the country know who is the founder of NCP. There is truth in what my people say that the situation is favourable to us," Sharad Pawar said, as per the PTI.
"Those who have joined hands with the BJP cannot belong to the NCP. We don't accept compromise in such a manner," he said.
Sharad Pawar also said the next course of action of the I-N-D-I-A opposition alliance will be finalised in the next few days.
"People want a change and that will be seen after the 2024 Lok Sabha elections," he added.
Earlier, in September, the Sharad Pawar faction has told the Election Commission of India (ECI) that the claims made by the Ajit Pawar faction are baseless and the rebel leader and his ilk do not hold any legal ground to call themselves a legitimate party headed by a person other than its founder and national president, Sharad Pawar.
In its response to Ajit's claim that his is the legitimate party that he heads as the national president, Sharad's faction has reminded the ECI of disqualification pleas it had filed against 40 MLAs, including ministers, who sided with the deputy chief minister. It said the affidavits filed by those facing disqualification cannot hold any ground and that the rebels are liable for losing their law making rights. Ajit's faction had filed its plea coinciding with their switch in July. "The plea was filed to pre-emptively avoid inevitable disqualification (of the rebel leaders)", the response said.
(with PTI inputs)
"Exciting news! Mid-day is now on WhatsApp Channels

Subscribe today by clicking the link and stay updated with the latest news!"
Click here! Should housing societies be more cautious with their elevators and sewer lines?