BJP MLA Sambhaji Patil Nilangekar said that the parties should keep politics aside and come together to secure water for the Marathwada region in Maharashtra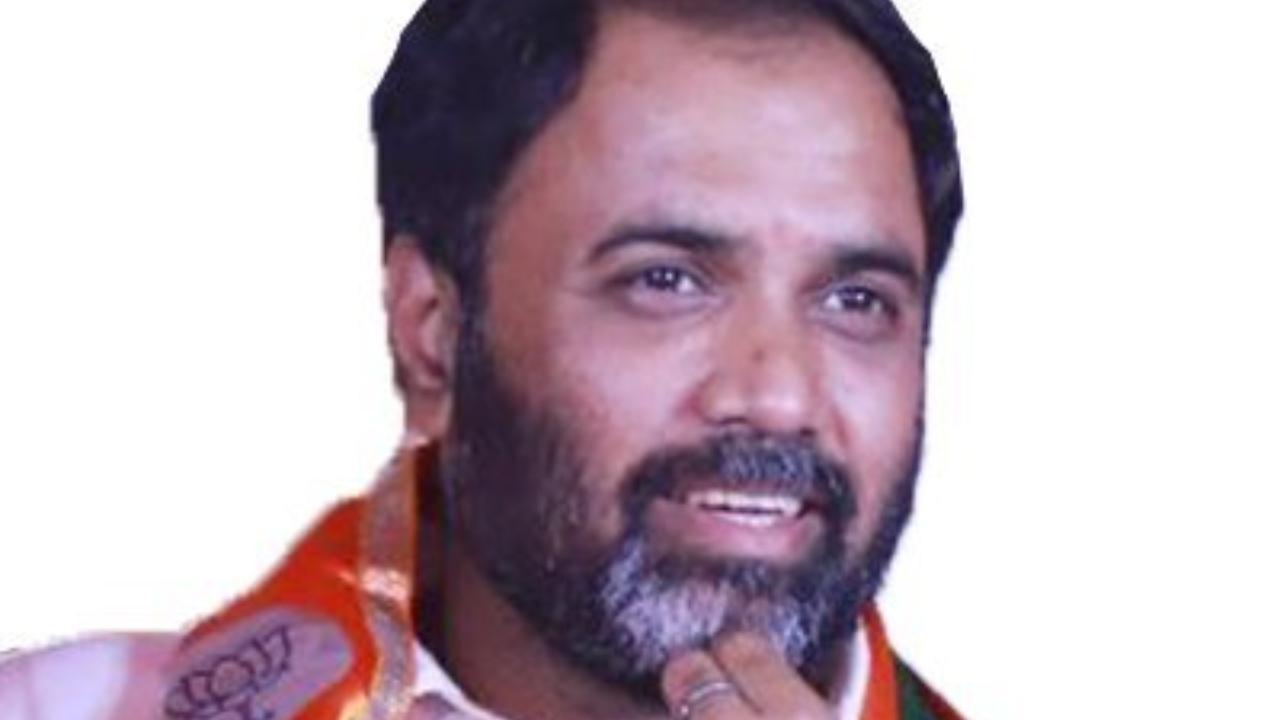 Sambhaji Patil Nilangekar. Pic/X
Listen to this article
All parties should unite to ensure water for Marathwada: BJP MLA Sambhaji Patil Nilangekar
x
BJP MLA Sambhaji Patil Nilangekar has said that the parties should keep politics aside and come together to secure water for the Marathwada region in Maharashtra, according to the PTI.
Sambhaji Patil Nilangekar was speaking at an event in Latur on Tuesday after a water literacy rally.
ADVERTISEMENT
According to the PTI, MLAs and MLCs of all parties in Marathwada need to be united on the water issue. We have to have to come up with a separate plan, he said.
Recently, Chief Minister Eknath Shinde expressed hope that the Centre would extend financial help for the water grid project in the arid Marathwada region.
Meanwhile, recently, in a bid to bolster the Marathwada region in Maharashtra, several significant development projects have been announced, including the establishment of new medical and agricultural colleges, a cow conservation project, and an ITI incubation centre, stated a report PTI.  
Chief Minister Eknath Shinde disclosed the plan to establish medical colleges in Parbhani and Nanded. Additionally, he allocated Rs 485 crore for a medical college in Hingoli and assured the availability of dedicated land for the proposed medical college in Parbhani.
A notable initiative in the region is the conservation project for 'red kandhari' and 'devni' cows, which will be established in Ambajogai, Beed. This project aims to preserve and protect these indigenous cattle breeds.
According to the PTI report, Marathwada will also benefit from an additional allocation of Rs 1,076 crore, directed towards projects aimed at the progress and empowerment of women in the region. This allocation is expected to benefit over 12 lakh women in Marathwada.
To enhance the quality of education in the state, schools can now be adopted, leading to improvements in educational standards. Additionally, a civil court has been sanctioned in Sillod, Chhatrapati Sambhajinagar, to improve legal infrastructure. The region will see the establishment of new agricultural colleges in Nanded, Soyegaon, and Parli in Beed. Parli will also serve as the location for a soybean research centre, bolstering agricultural research and development in the region, the PTI report stated. 
(with PTI inputs)
"Exciting news! Mid-day is now on WhatsApp Channels

Subscribe today by clicking the link and stay updated with the latest news!"
Click here! Should housing societies be more cautious with their elevators and sewer lines?