Aam Aadmi Party chief and Delhi Chief Minister Arvind Kejriwal Wednesday turned emotional as he spoke about the contributions of jailed party leader and former minister Manish Sisodia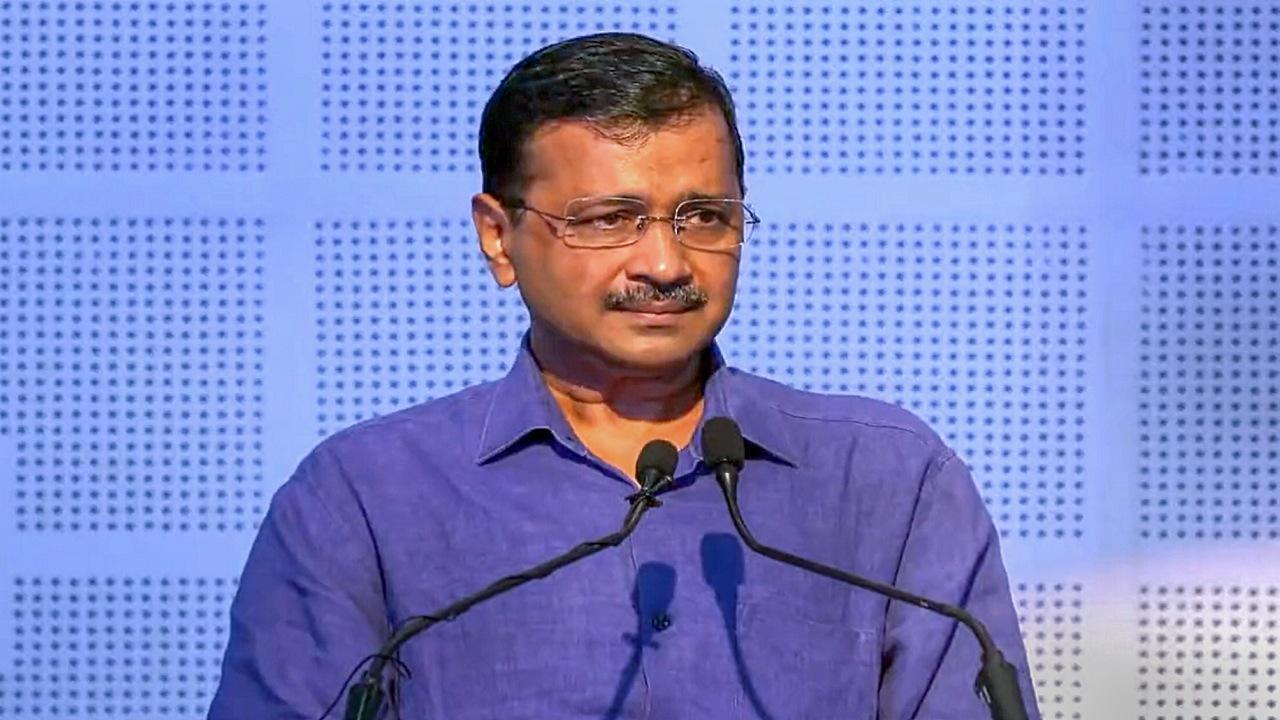 Delhi Chief Minister Arvind Kejriwal gets emotional while speaking about former Delhi Deputy Chief Minister Manish Sisodia, at the inauguration of School of Specialised Excellence at Dariyapur village, in New Delhi, Wednesday, June 7, 2023. PTI Photo
Aam Aadmi Party chief and Delhi Chief Minister Arvind Kejriwal Wednesday turned emotional as he spoke about the contributions of jailed party leader and former minister Manish Sisodia.
Sisodia has been in jail since this February with the alleged Delhi liquor policy case.
ADVERTISEMENT
Kejriwal in a veiled attack on the Bharatiya Janata Party said that it was attempting to "stop the revolution in education" in schools in the national capital, news gathering agency ANI reported.
"We have to continue to carry forward his dream. We do not have let stop his work. He (Manish Sisodia) will come out (jail) very soon. The truth will never vanquish," an emotional Kejriwal said after inaugurating a new building at Dr Ambedkar School of specialised excellence in Dariyapur Kalyan here.
In an apparent reference to the BJP-led Central government, without naming them, Kejriwal said some people want to "ensure the revolution in education in Delhi schools is finished."
"We will not let it finish. It was the dream of Manish Sisodia to see that every child should get the best possible education," Kejriwal said.
He also accused the ruling BJP government of framing Sisodia in false cases. "They (BJP) framed Manish Sisodia in false cases and got him arrested. He is in jail for many months. Why is he behind bars?" Kejriwal asked, adding that, "Big goons are roaming around in the country. But they do not arrest them".
Kejriwal said he believed that Sisodia was jailed as he was providing good education to students, and building good schools. "Had he (Sisodia) not done such a good job in the education sector, he would not have been arrested," Kejriwal said, taking a dig at BJP.
Also read: Delhi excise policy case: Manish Sisodia's interim bail plea refused
"They can't tolerate seeing that Aam Admi Party is doing well in revolutionizing education in Delhi. Everyone is talking about our good work around the country. They say, people of the country, AAP is building good schools in New Delhi".
"They can't tolerate seeing students getting good marks in the exam. Children from poor families are receiving a good education. Such things hurt them," Kejriwal lashed out at BJP, without naming them.
The Delhi High Court on Monday rejected Manish Sisodia's interim bail plea for six weeks in connection to the alleged State Excise policy case.
The AAP leader recently moved an interim bail citing his wife's illness and sought six weeks of bail.
Sisodia was arrested by the CBI earlier in its ongoing investigation of a case related to alleged irregularities in the framing and implementation of the excise policy of the National Capital Territory of Delhi (GNCTD). (ANI)
"Exciting news! Mid-day is now on WhatsApp Channels

Subscribe today by clicking the link and stay updated with the latest news!"
Click here! Do you wear your contact lenses while sleeping?