What's on Film Reviews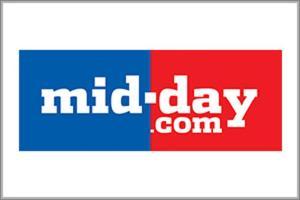 Stale gags, weak laughs

Film: The Pink Panther 2 (English)
Starring: Steve Martin, Emily Mortimer, Jean Reno, Alfred Molina, Andy Garcia, Yuki Matsuzaki, Aishwarya Rai Bachchan
Direction: Harald Zwart
Theatres: Fame, PVR, Inox, Fun, Innovative Multiplex
Rating: **1/2




Tornado, a thief steals the Magna Carta, the Japanese imperial sword, the Shroud of Turin, a ruby ring off the Pope's finger and the Pink Panther diamond among other priceless things.


Chief Inspector Dreyfus (John Cleese) is forced to appoint Clouseau (Steve Martin) to head an international dream team of detectives comprising Vicenzo (Andy Garcia) from Italy, Pepperidge (Alfred Molina) from England, Kenji (Yuki Matsuzaki) from Japan and Sonya (Aishwarya Rai Bachchan), an expert on Tornado's heists. As the team begins its investigations, Clouseau invariably (and unintentionally) throws a spanner in the works. His pranks come close to sending the love of his life, Nicole (Emily Mortimer), into another man's (Vicenzo) arms.
u00a0
Does he redeem himself?



What's hot:

Ash looks hot, despite her plastic smile. Steve Martin tries really hard to play funny, but few of his antics lead you to collapse in helpless laughter. He displays flashes of brilliance when he blunders his way about on Avellaneda's (Jeremy Irons) estate or when he's dressed in the Pope's robes.

What's not: What's with the flurry of accents that emerge from Ash's mouth? From Mumbai to Manhattan to Middlesex, her tongue does a tango of sorts.



Verdict:

This one doesn't even come close to the original.



Age is just a number, or is it?





Film: The Curious Case of Benjamin Button




Starring: Brad Pitt, Cate Blanchett




Direction: David Fincher


Rating: ***


Adventure, romance, irony... you'll find them all in this story of a man journey from cradle to grave, in reverse.

Benjamin is born with all the characteristics of an 80-year-old. His shocked parents abandon him near a church, and Queenie (Taraji P Henson) adopts him against her husband's wishes. Benjamin has a friend-less childhood because of the way he looks and behaves. But as he grows older, the wrinkles give way to freckles and the unsteady gait is replaced by a spring in his step. He meets Daisy (Cate Blanchett) and falls in love. Their love story is interrupted when Benjamin decides to go sea faring while Daisy pursues her dream to become a ballerina.



What's hot:

Brad Pitt, of course, whether he's eighty or twenty. Whether there's more to the film that his drool-worthy smile is a matter of debate. Cate turns in a decent performance.



What's not:

u00a0 This is no great saga of love and betrayal but a watchable film. So peg your expectations a notch lower than usual and you won't be disappointed.



Hysteria unleashed





Film: Nammejamanru (Kannada)




Starring: Vishnuvardhan, Navya Nair, Vijay Raghavendra, Laxmi Gopalswami and Ananth Nag




Direction: TS Nagabharana




Theatres: Nartaki, Navarang, Prasanna, PVR




Rating: **1/5
What's all the song and dance about? Vishnuvardhan with Navya Nair in Nammejamanru

Another film in the Apthamitra mould, this one has Vishnuvardhan playing helpful marriage bureau chief with a bleedin' heart.

He is trailed by Charu (Navya Nair), who thinks she is Urmila, his wife.

It's only when Alok (Vijay Raghavendra) enters, staking a claim to her heart that you realise that Charu aka Urmila suffers from dissociative hysteria, where she assumes different personalities. In good ole' movie tradition, Alok fights Shashank until a grave looking doc intervenes, and everyone pipes down to a tame anti-climax.



What's hot:

Navya Nair is impressive as the girl with MPD (multiple personality disorder). Don't try comparing her with Nargis in Raat Aur Din, and you'll be fine. Laxmi Gopalswami, Ananth Nag, Ramesh Bhat and Vijay Raghavendra do their bit to keep audience interest alive.u00a0



What's not:

Vishnuvardhan's act is tedious and repetitive. The song sequences are terribly out of place.



Verdict:

u00a0 You must be at a very loose end to make your way to a film like this.