Whats on Movie Reviews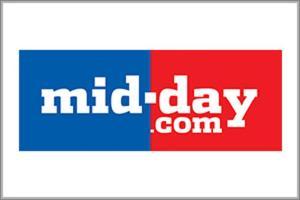 Here's looking at you, kid

Filmu00a0:u00a0X Men Origins: Wolverine
Star Castu00a0:u00a0Hugh Jackman and others
Directionu00a0:u00a0Gavin Hood
Theatresu00a0:u00a0Inox, Urvashi, Cauvery, Rex
Ratingu00a0:u00a0****
When the first X Men movie was released some years ago, Cartoon Network showed a series called X Men Evolution and many liked the cartoons better because Wolverine orange spandex and all had more screen presence. While the later franchises were also watchable, Wolverine fans may have felt that their favourite character was not being given his due and his screen space.

But now, all such criticism is meaningless because Hugh Jackman in the role of Wolverine truly delivers. Though this is an action flick, we understand the reason why he ended up as almost an animal and see why he doesn't
fit in like all the other X Men. We see how he gained his adamantine skeleton and how he lost his memory.
u00a0



It was not laziness on the part of this writer that he mentions the actors of this film as Hugh Jackman and others this film is about Wolverine and Wolverine alone. All the other characters seem to be present only to drive the story of Wolverine himself forward.

While the special effects are spectacular, this is true of many movies today. One only wishes that there were more dialogues that one could remember and recite after all, what would Casablanca be without 'here's looking at you, kid'?

What's hot: Wolverine's story is well depicted and his transformation is clearly outlined, all the way from his turbulent childhood to his savage adulthood.

What's not: Dialogues could have been more memorable.

Verdict: While children have a fascination for comic heroes, adults are not immune and these days, there is immense popularity for the darker sort of hero and people who like such things will really like this film.
Another rerun

Filmu00a0:u00a0Yodha (Kannada)
Star Castu00a0:u00a0Darshan, Nikitha and Ashish Vidyarthi.
Directionu00a0:u00a0Om Prakash Rao
Theatersu00a0:u00a0Bhumika, PVR, Inox, Navarang, Fun Cinemas
Ratingu00a0:u00a0*
u00a0
What's it about: Ram (Darshan) a military commando saves a college student Asha (Nikitha) from a powerful politician Pateel (Asish Vidyarthi) who tries to rape her. Pateel is well connected to the infamous D-World and helps the terrorists. Ram gets court-marshalled and loses his job. Pateel's quest for vengeance doesn't end here. He wants to kill Ram.




What's Hot: Darshan, fits the role of a action hero perfectly. Nikitha and Ashish Vidyarthi have delivered a decent performance.u00a0

What's not: Music and narration will bore you.
Verdict: This movie is a complete waste of time.

Men as women? Not so funny!

Filmu00a0:u00a0Paying Guest (Hindi)
Star Castu00a0:u00a0Shreyas Talpade, Ashish Chaudhary, Vatsal Sheth, Celina Jaitley, Javed Jaffrey, Riya Sen, Neha Dhupia, Sayali Bhagat, Johny Lever, Chunkey Pandey, Asrani, Paintal, Delnaz Paul
Directionu00a0:u00a0Sajid-Wajid
Theatresu00a0:u00a0PVR, Fame, Fun, Inox
Ratingu00a0:u00a0**

What it's about: The film offers a fun take on the tale of four guys who are staying as paying guests. It's all about their funny struggle and attempts to get the place for rent. In their quest for staying as PGs, Ashish and Vatsal pretend to be married to Shreyas and Javed who are forced to dress as women. Celina plays a second-generation Punjabi girl born in Thailand, who is a neice to the owner (Johny Lever) of the house. She falls in love with Shreyas.




Shreyas is quite a pretty sight dressed in saris flaunting bright bindis and jewellery and Javed in a blonde wig and contemporary outfits adds to the already confused identities of these four men. Post interval, the horde of characters are simply playing the fool and you wish you hadn't bought the tickets to watch this slapstick drama.u00a0

What's hot: A handful of one-liners. The movie offers a good take on how painful it is to get a good place to stay as a paying guest.

What's not: Dressing up in school uniforms, dancing in the streets of Bangkok and Javed Jaffrey's big bosom.

Verdict: This is not going to make you laugh. You are just going to be spending to watch a script that is re-written and overdone many times over the years in Hindi cinema.