Kalakar Movie Review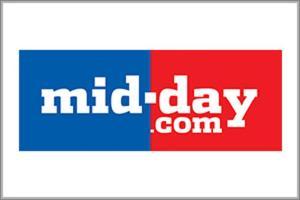 Film: Kalakar (Kannada)Star cast: Harish Raj, Radhika Gandhi and Suman Ranganath




Director: Harish Raj

Rating: ***
Theatres: Triveni, Nartaki, Veeresh

Debutant director Harish Raj has given life to a good script and also done justice to his role as an actor. Though the first half is a bit boring, the film picks up in the second half.






What's it about:

Hari (Harish Raj), who dreams of becoming a hero, takes money from a financer and gives to a dubious producer. When he isn't arranging finances, he is busy romancing Priyanka (Radhika Gandhi), his childhood sweetheart. When the producer cheats Hari, he steals his father's bonds and his father throws him out of the house. Hari joins a production house as a clap boy and dreams about acting opposite a star called Suman (Suman Ranganath). The climax reveals that stardom is but an illusion.



What's hot:

Suman Ranganath, in quite the literal sense!u00a0



What's not:

Radhika Gandhi has no charisma and her acting is not impressive. The music also fails to make an impression.



Verdict:

There's some honest effort that's gone into this film, so make the effort to watch it.