Fadnavis was replying to media queries on cabinet expansion of the Maharashtra government, which took charge on June 30 with Chief Minister Eknath Shinde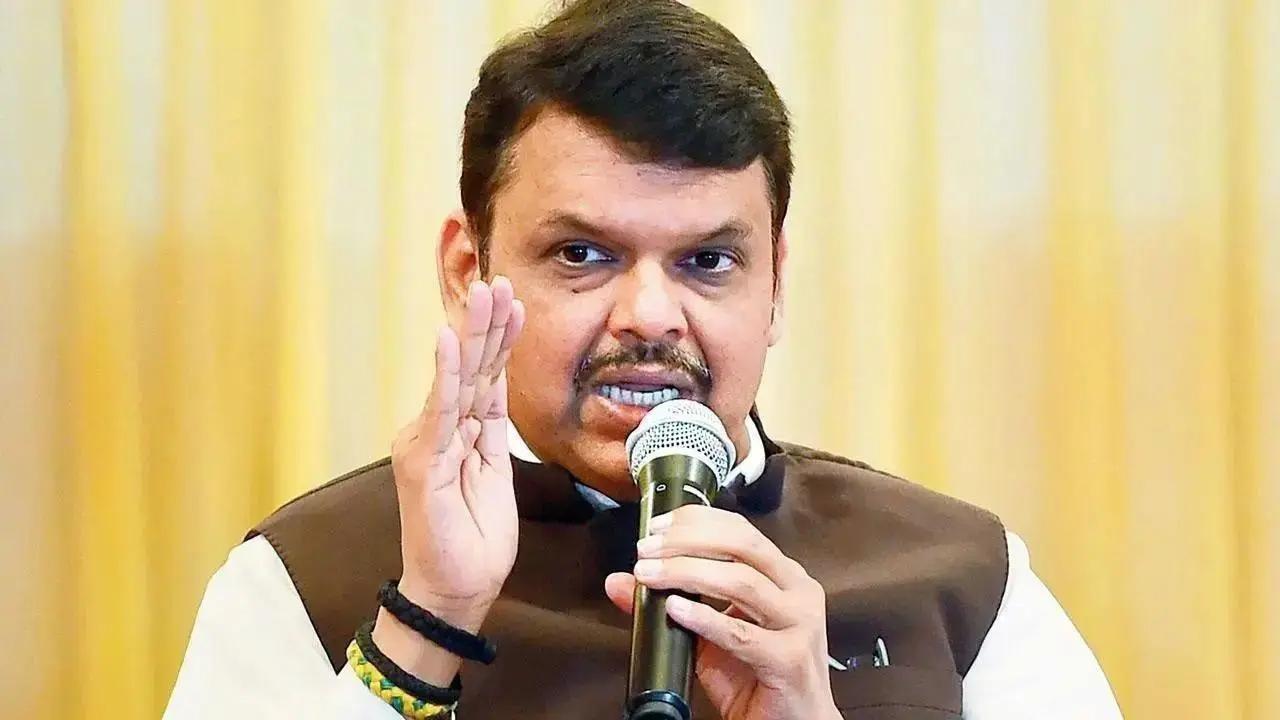 Devendra Fadnavis. File Pic
The expansion of the Maharashtra cabinet will take place soon, Deputy Chief Minister Devendra Fadnavis said on Friday, reported the PTI.
Fadnavis was replying to media queries on cabinet expansion of the Maharashtra government, which took charge on June 30 with Chief Minister Eknath Shinde and deputy CM as Devendra Fadnavis being sworn in.
ADVERTISEMENT
On August 9 last year, 18 ministers were inducted, while as per rules the council of ministers in the state can have a maximum of 43 members.
"Cabinet expansion till take place soon," Devendra Fadnavis told reporters, as per the PTI.
He also dubbed Maharashtra Congress president Nana Patole and Shive Sena (UBT) Rajya Sabha MP Sanjay Raut, both bitter critics of the Shinde government, as "bol ghevda", a Marathi term to describe chatterboxes prating endlessly.
Meanwhile, CM Eknath Shinde on Friday said, Governments of the same ideology are working in the Centre and state, because of which people of Maharashtra were getting benefits of various schemes, Maharashtra Chief Minister Eknath Shinde said in Aurangabad on Friday, the PTI reported.
CM Shinde was speaking at the inauguration of a 'Shasan Aplya Dari' event in Kannad area of Aurangabad, during which funds were disbursed to 1.49 lakh beneficiaries under various schemes, according to the PTI.
"Both the state and Centre have governments of the same ideology. Hence, people of Maharashtra are getting benefits of various schemes. The Centre has sanctioned proposals for urban development, roads and railways. Basic facilities have been sanctioned by the Centre without curtailing a single rupee," the chief minister said, reported the PTI.
He further expressed confidence that Prime Minister Narendra Modi will also sanction Marathwada water grid scheme.
The state government has also increased funds for side businesses which will provide extra income to farmers, he said.
He also criticised the meeting of Delhi Chief Minister Arvind Kejriwal with Shiv Sena (UBT) leader Uddhav Thackeray and NCP chief Sharad Pawar.
"Kejriwal met a few people. One is going to the doorstep of the other. But our government is going to people's doorsteps to give them something. This is happening because they are afraid of Modi's work," the chief minister said.
(with PTI inputs)