The city — sliced, diced and served with a dash of sauce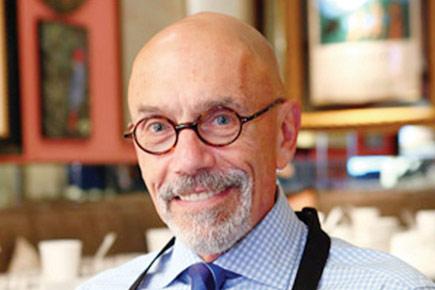 D Major Cohen
Mr bean comes to town
When we hear D Major Cohen, senior coffee education specialist at Starbucks, will be in town this Tuesday, we drop him an email to figure what's brewing. "Coffee theatre," he tells us, adding, "it is the visual treat of coffee making."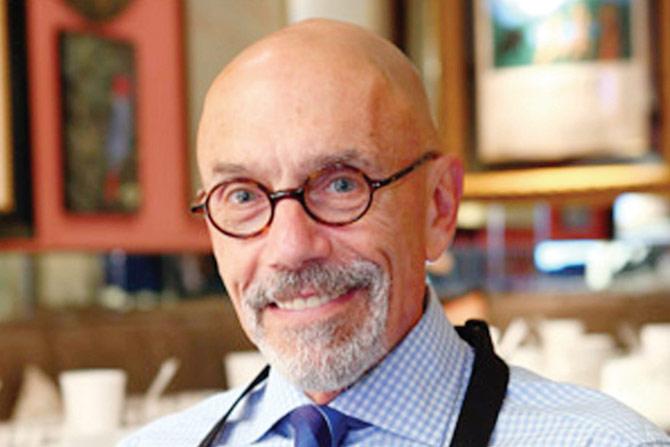 With his life dedicated to coffee, we ask him to reveal something we didn't know about the bean. "There is no such thing as an 'espresso bean'. It is made from coffee beans roasted to an espresso roast." Cohen leaves us with a few tips on drinking coffee, too. "Smell first. The tongue is only capable of distinguishing four tastes: salt, sweet, bitter and sour. The nose can detect thousands of subtleties.
"Secondly, slurping is good as you aerate the coffee by spraying it across your palate, which enables the flavours to reach your nose," says Cohen, leaving us with something to ponder over. "As you taste a coffee, think about where on your tongue you are experiencing the flavours. Does the coffee hit you on the tips and side of your tongue? How does the coffee feel in your mouth? What is the 'weight' of coffee on your tongue?" We surely have got some drinking to do.
Ballpoint magic
YOU gape with awe as Vidha Saumya explains how she achieves a wondrous variety of strokes and shades with the humble ballpoint pen. The artist is frequently seen on afternoons at Galerie Mirchandani and Steinruecke, where her drawings are exhibited alongside Buddhadev Mukherjee's works in a twin solo titled, Body as Site.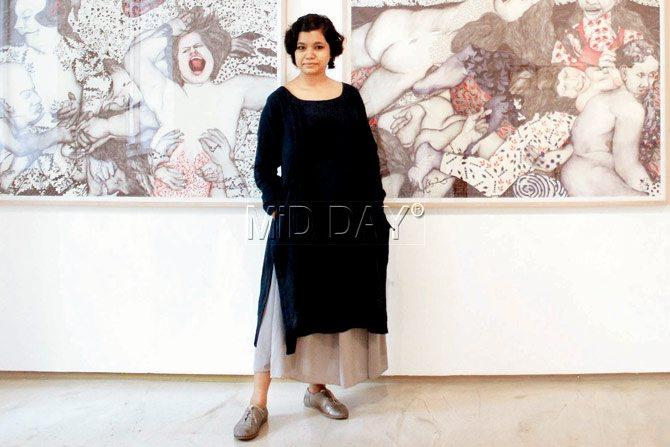 Artist Vidha Saumya will soon print and exhibit a book of 30 drawings titled Gunpowder. PIC/TUSHAR SATAM
Saumya's artistic weapon of choice is Cello Gripper in four colours — black, blue, red and green — which she uses on rice paper to show voluptuous men and women meshed together, very much like what you'd see in a crowded railway compartment. But Saumya reveals that, alongside the seven drawings on display (called Messes of the Afternoon), she has been working on a book of 30 drawings — more complex and detailed than those that you see on the walls of the gallery. Titled Gunpowder, this will be Saumya's second collection of drawings, and, if you are in love with the graphite-like tones her ballpoint achieves, be warned that Saumya will print just 30 copies. "I am currently doing trials and tests for the print process so that the effect of the ballpoint on paper translates as closely in print," she says.
Royal opening
IT IS not often that one gets to have a queen in our midst, so it was heartening to see HH Rajmata Shubhangini Raje Gaekwad of Baroda inaugurate The Museum Society of Bombay's exhibition of Indian coats of arms at the Chhatrapati Shivaji Maharaj Vastu Sangrahalaya, curated by numismatist Anuj Pakvasa.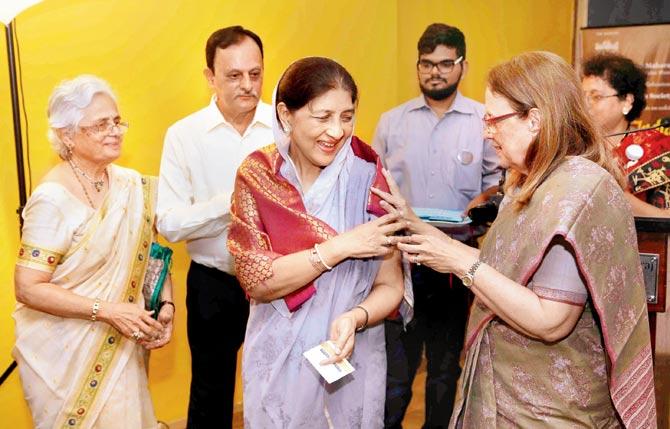 Rajamata Shubhangini Raje Gaikwad (centre) gets felicitated at CSMVS. PIC/KETAN DOSHI
The Maharani is no stranger to India's regal cultural past, which she made amply clear as she shared a swift history lesson on the relevance of insignia in the country. "We think of coats of arms as a Western import, but we have always had it in India. Shivaji, the Nawabs and even the royal house of Baroda have had a coat of arms." As she went on to describe how the durbar of Laxmi Vilas Palace in Baroda is splayed with their equestrian insignia, she could not help talking about developments at the Baroda Museum, founded by Maharaja Sayajirao Gaekwad III. "For Ganesh Utsav, 400 children make little clay Ganeshas. During Diwali, we have organised a killa-making competition for them," she said. Given his love for bringing more children into museum spaces, we are sure that, Sabyasachi Mukherjee, CSMVS's director and alumnus of the acclaimed Maharaja Sayajirao University of Baroda, would have been pleased to hear this.
Gandhi and Jinnah on the same page
HISTORY buffs dig such highs. Back in 1944, between September 9 and 24, Mahatma Gandhi and Mohammed Ali Jinnah broke bread as they plunged into crucial talks on India's Independence. The place will always remain integral to India's freedom struggle as the two political heavyweights chalked out the way forward post Independence and partition.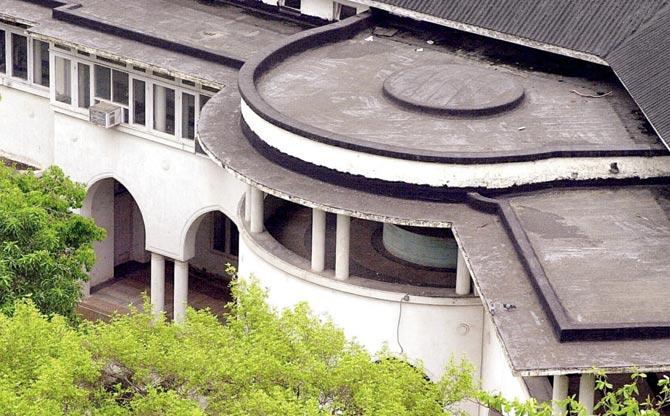 Jinnah House on Mount Pleasant Road. FILE PHOTO
This beautiful home, originally called South Court, was built on Mount Pleasant Road (now Bhausaheb Hirey Marg), by famous British architect Claude Batley and completed in the late 1930s at the cost of R2 lakhs.
He appointed a Muslim clerk, an English architect, a Hindu plumber and an Italian stonemason to construct this massive bungalow. Jinnah stayed here till 1947, when both countries secured their Independence.
Earth calling
A MAN finds himself sitting in a café, but in reality, this space doesn't exist. He is in a state of coma. The trouble is that he doesn't remember how he got here, and there begins his struggle to return to reality.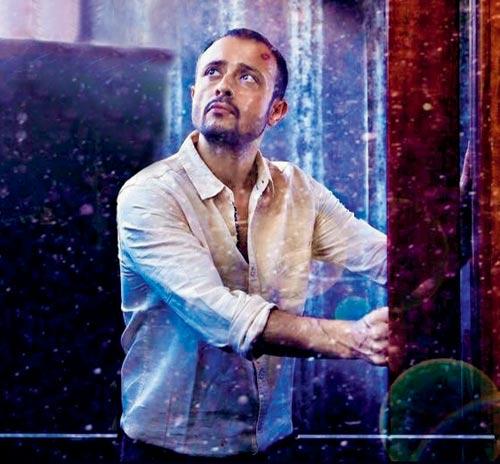 Suspend all disbelief when you watch Coma Café, a 30-minute film by Avi Vasu. "It's a fantastical plot, where the café represents a space where people in a coma end up," says the 25-year-old, who feels it is also a metaphor for stagnated lives. The cast includes Satyadeep Misra (in pic), Mahesh Manjrekar and Aditi Vasudev among others. While the teaser is out on Instagram, the film will release online by the end of the year. Vasu's earlier work includes a short film, Lost and Found, about a boy who finds his calling after he finds a camera left behind in a cab. Watch the teaser on https://instagram.com/p/5oHglsl7Lr/