AIMIM president Asaduddin Owaisi has attacked the BJP on the issue of violence in Kolhapur, love jihad and others, alleging that the party sought to spread hatred and defame Muslims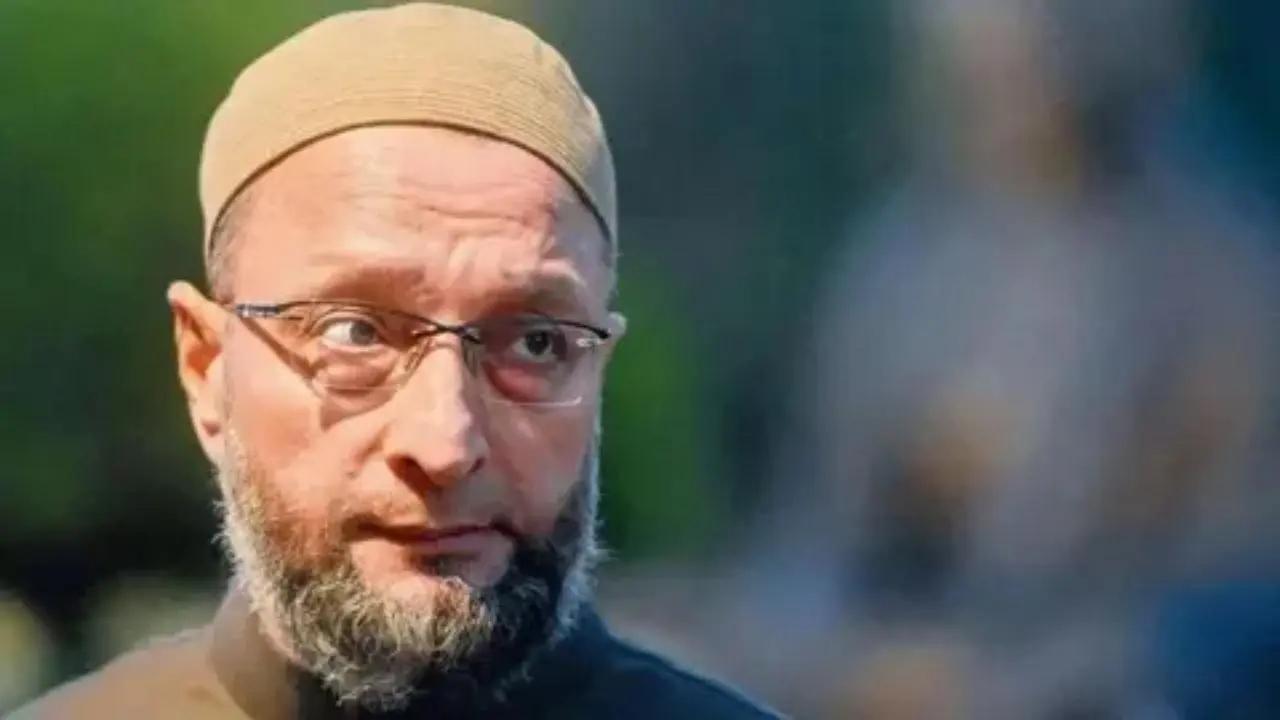 File Photo
AIMIM president Asaduddin Owaisi has attacked the BJP on the issue of violence in Kolhapur, love jihad and others, alleging that the party sought to spread hatred and defame Muslims.
Addressing a public meeting here late on Thursday night, he referred to the violence in Kolhapur and said "RSS people" hit the streets in the city after "someone carried a photo of Tipu Sultan".
ADVERTISEMENT
Taking a swipe, he said BJP and the Centre should release a list banning names like Tipu, Aurangzeb and Babur, like the ban on 44 organisations under the Unlawful Activities (Prevention) Act.
Quoting a Maharashtra minister as having said that 21 people have been nabbed, he said: "If keeping a photo is a crime, say what section of IPC (it was)?"
Further attacking the BJP, he said the party should state that it will not include the names of Godse in the "prohibited list of names".
"Now, the matter has come to names also," he said.
Talking about 'love jihad', he said a number of such incidents and other details should be released if 'love jihad' is happening in Maharashtra.
"If love jihad is happening in Maharashtra, give an estimate, a number, that this (incident) happened in Ahmednagar, this is what happened in Kolhapur, Sangli, western Maharashtra, Marathwada. Say that. (But) nothing. Love jihad is happening. Where is it happening," he said.
"BJP government organised 50 meetings in Maharashtra only to spread hatred, to defame Muslims, Islam," he said.
Alleging a conspiracy to organise riots in Maharashtra before the parliament elections, he praised his party MP from Aurangabad (Sambhajinagar) Imtiaz Jaleel for reportedly "protecting" a temple by standing in front of it for three hours when there was an alleged attempt to trigger trouble in the town.
He said the Centre and BJP government in Maharashtra to stop such alleged incidents.
"It is another matter that you have to win parliament in Maharashtra. But, it will not be this way," he said.
Referring to Maharashtra Deputy Chief Minister Devendra Fadnavis reportedly saying "Aurangzeb ki aulad" (children of Aurangzeb), Owaisi asked as to who is "Godse ki aulad".
The AIMIM president also attacked the BJP government in Uttar Pradesh for allegedly suspending a bus driver for halting a bus for "three minutes" to enable a Muslim man to perform prayer.
"If performing prayer is a crime, then there should not be religious symbols of anyone in total government offices," he said.
The BJP talks about 'sab ka saath, sab ka vikas, sab ka vishwas', but a bus driver is suspended for halting bus for two minutes, he said.
This story has been sourced from a third party syndicated feed, agencies. Mid-day accepts no responsibility or liability for its dependability, trustworthiness, reliability and data of the text. Mid-day management/mid-day.com reserves the sole right to alter, delete or remove (without notice) the content in its absolute discretion for any reason whatsoever.