Karnataka Congress in-charge Randeep Singh Surjewala, state president D.K. Shivakumar and Opposition leader Siddaramaiah, along with thousands of party workers staged a silent protest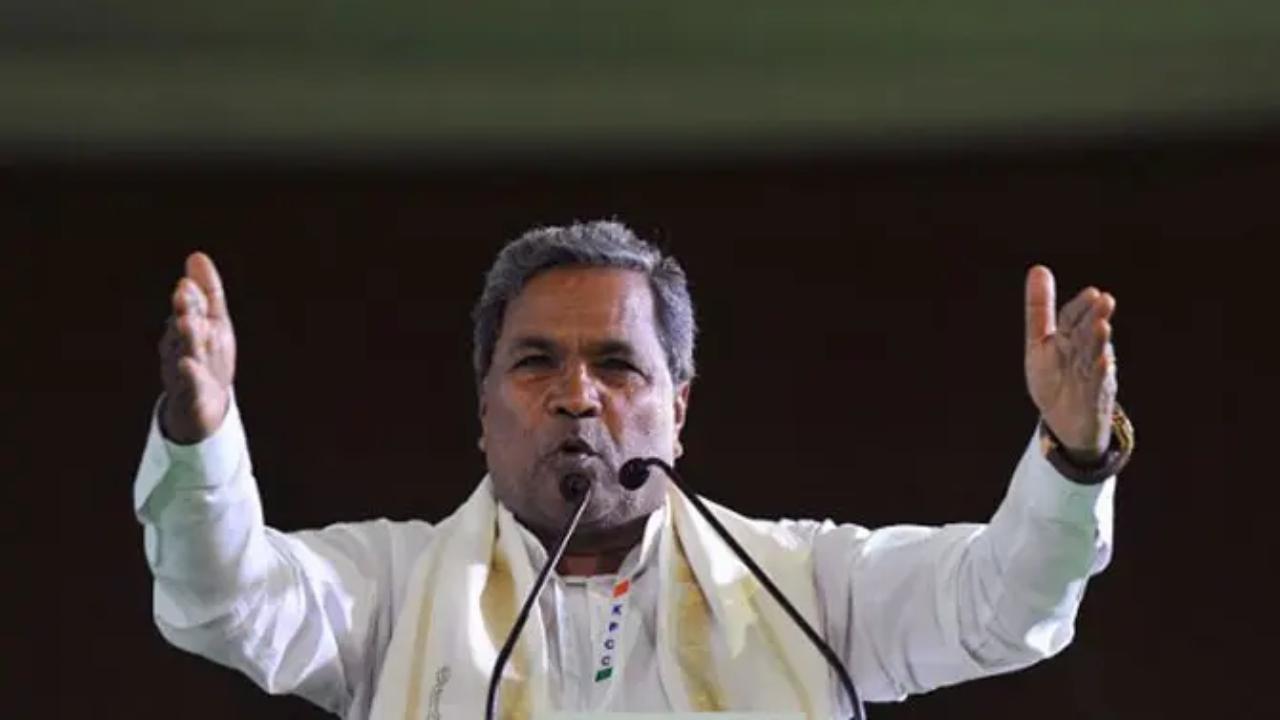 Siddaramaiah. File Pic
Ahead of the assembly elections the national parties, the ruling BJP and the opposition Congress, are locked in bitter fights over corruption. The Congress staged a silent protest, 'Stop Corruption Save Bengaluru', at more than 300 locations in Bengaluru on Monday condemning corruption by the BJP.
The BJP in turn condemned the Congress and dubbed the party as the 'Gangotri of corruption' and also lodged a complaint against Opposition leader Siddaramaiah.
ADVERTISEMENT
Karnataka Congress in-charge Randeep Singh Surjewala, state president D.K. Shivakumar and Opposition leader Siddaramaiah, along with thousands of party workers staged a silent protest over the alleged rampant corruption by the BJP.
Shivakumar charged that Bengaluru has become a capital of potholes and the quality of the projects in the city is mediocre. The pothole menace has resulted in many deaths and the ruling BJP has failed completely.
The BJP government is harassing and taking money from roadside vendors. The collection amounts to Rs 1 crore, he added.
Meanwhile, the Karnataka BJP on Monday filed a complaint with the Lokayukta alleging a 50 per cent commission in TenderSure projects during Siddaramaiah's tenure as the CM.
Chalawadi Narayanaswamy, BJP SC Morcha president and Yogendra from the legal cell of the party filed the complaint.
"They (Congress) do not have any proof. In TenderSure Projects in 2013-14, 53.86 per cent additional funds were released and this is a scandal. Then CM Siddaramaiah has taken commission and all scams during his tenure will be brought out," Narayanaswamy said.
Also Read: Uddhav Thackeray announces alliance with Prakash Ambedkar's VBA
Siddaramaiah is not Harishchandra (a Hindu mythological character who always upheld the truth). There were many scandals during his time. But he makes allegations as if he was Harishchandra. He was defeated and sent home because of corruption, Narayanaswamy stated.
Reacting to the Congress protest 'Stop corruption, save Bengaluru' Chief Minister Basavaraj Bommai said that the previous Congress government closed the Lokayukta institute just to bury the scams.
He termed the Congress as the 'Gangotri of corruption' and said he has the documents of the 60 per cent premium paid in Bengaluru during the Siddaramaiah government.
Bommai said those who shut down the Lokayukta are holding protests in over 300 places and are giving lessons. Why did they close the Lokayukta? A number of cases had been filed against 59 persons including the CM so they started the Anti-Corruption Bureau and got 'B' reports filed in all cases.
All those cases have now now referred to the Lokayukta. Corruption had been a part of the previous government. They are protesting to cover up their misdeeds, Bommai stated.
On the Congress party comparing Prime Minister Narendra Modi to Hitler, the CM said the people know what Modi has done and criticising him is like spitting in the air. When AICC president Sonia Gandhi termed Modi 'Maut Ka Saudagar', the BJP came back to power with more number of seats in Gujarat, he added.
This story has been sourced from a third party syndicated feed, agencies. Mid-day accepts no responsibility or liability for its dependability, trustworthiness, reliability and data of the text. Mid-day management/mid-day.com reserves the sole right to alter, delete or remove (without notice) the content in its absolute discretion for any reason whatsoever