BMC acts; state pollution control board is reported to have disputed SAFAR findings, wants system shifted to right places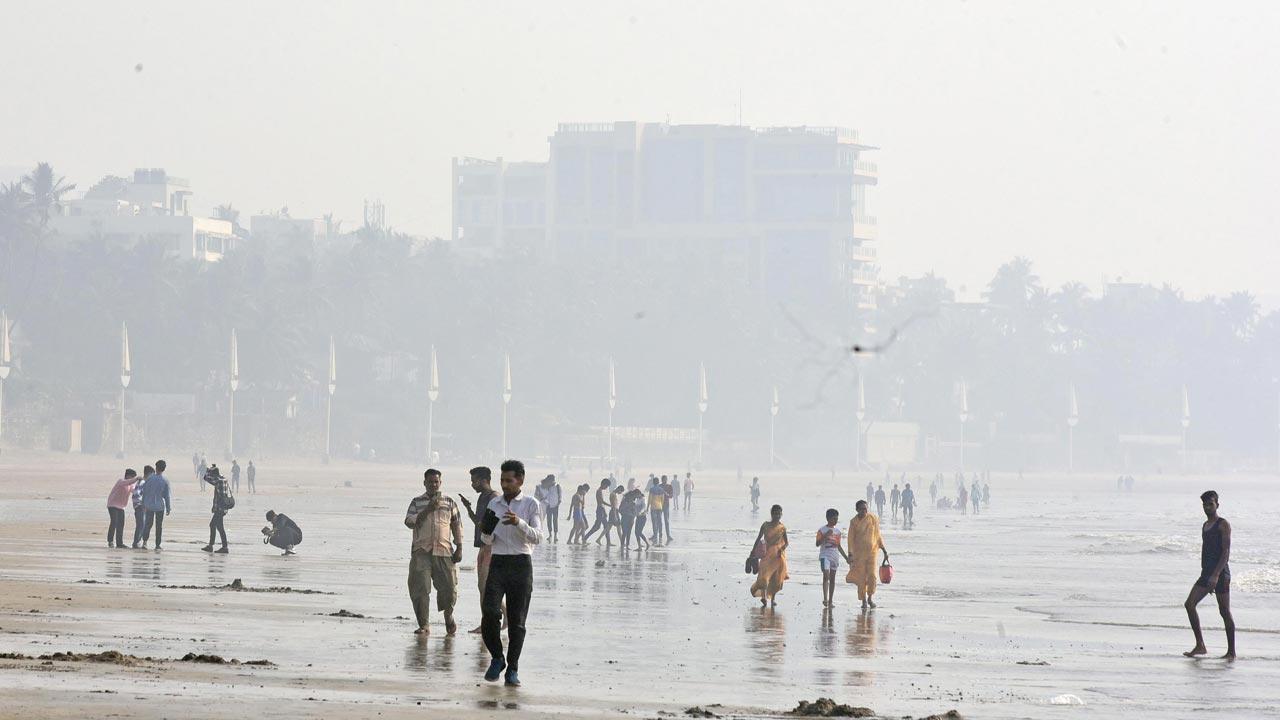 Dense smog seen at Juhu beach on January 31. Pic/Shadab Khan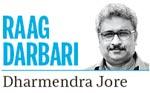 On February 1, 2016, I had written in these columns, "Mumbai's solid waste management has become even more critical in view of health threats that the fires at Deonar dumping ground had created through the highest level of air pollution over the last three days. The unending fire and deadly smog had Mumbai raging against the civic and state administration and politicians. For several lakh residents living around the Deonar site, Mumbai is no longer their jaan (life), but they are forced to say: Mumbai legi meri jaan (Mumbai will take my life)." The piece was about the mismanagement of the Deonar dumping ground as well as high pollution levels. Seven years later, the city continues to face the issue with an unbeatable degree of air pollution that is not limited to a certain part of the city. Attention shifted from New Delhi, infamous for its air quality, to Maharashtra's capital. Similarities were drawn between Mumbai and Bangkok as both cities competed for a global spot.
FMSpeak    
The state government and civic administration have joined hands to provide a solution through the BMC budget which was presented the day Finance Minister Nirmala Sitharaman told a national daily in the city at a post-budget meeting, "Mumbai, despite its coastal geography, now faces 'severe air pollution", and she linked it to the challenge of waste management. She said the Centre was willing to help find solutions. 
SAFAR vs MPCB    
While the FM flagged the issue and the BMC pushed a policy decision, a report based on sources in the Maharashtra Pollution Control Board (MPCB) said the board has disputed the accuracy of a mechanism that the System of Air Quality and Weather Forecasting Research (SAFAR) has installed in the city, its suburbs and Navi Mumbai. SAFAR is the Union government's initiative for greater metropolitan cities to provide them with location specific information on air quality in near real time and its forecast 1-3 days in advance. It has been combined with the early warning system on weather parameters. The system is developed by Indian Institute of Tropical Meteorology, Pune, along with India Meteorological Department (IMD) and National Centre for Medium Range Weather Forecasting (NCMRWF).
If the report is to be believed, MPCB has contested the SAFAR findings because they don't match with the recordings of the state department's own system. The BMC budget has quoted the SAFAR findings to make a special provision for mitigation of air pollution. MPCB wants SAFAR installations relocated to the 'right' places. The matter will come up at a meeting the board is going to have with the civic and SAFAR officials, says the report. According to SAFAR, sources such as transport, industry and power, residential (cooking in households and slums, trash burning, cow dung burning, emission from street vendors, wood burning etc), wind-blown dust, municipal solid waste (MSW) plants, MSW open burning, crematories, aviation, contribute to Mumbai's air pollution.  
Mumbaikars have complained about dust from construction sites polluting the air. A study by NEERI and IIT-B said that construction dust contributed 70 per cent of the particulate matter (PM) load in the city's air. When similar complaints increased because of poor quality air in December 2022, the BMC had taken measures. Construction and waste disposal was halted for a certain period, the roads were regularly dusted and sprayed with water where air quality was very poor. 
Also Read: BMC Budget wakes up to city's poor air quality levels
The BMC budget on Saturday vowed to continue the measures based on the Lucknow model. Power sweepers for dust cleaning will be deployed. Sprinklers will be used to settle the dust on roads and footpaths. Vehicle-mounted misting equipment and air purification units will be put in service. Ionic air purification systems for dust mitigation will be installed in five crowded locations. A budgetary provision of R25 crore has been made to fight pollution. A much-needed Climate Action Plan Cell will be a reality soon, along with construction and waste processing centres. Effective monitoring has been promised.
And yet, it appears to be a beginning because the matter wasn't given as much attention in the past. If a report about MPCB's doubting of SAFAR installations isn't baseless, the systems set up by the state board and the Central agency need to be verified for the claims by independent agencies and environmental experts. 
Excuses won't work any longer, because the city's air is not what it used to be. Accept it or not, the people across bureaucracy, politics and aam janata (who may not have purifiers at home and offices) breathe the same poison.
Dharmendra Jore is political editor, mid-day. He tweets @dharmendrajore
Send your feedback to mailbag@mid-day.com