Former IPL chief Lalit Modi, living in exile and facing arrest, is preparing the blueprint for a breakaway governing body for cricket, affiliated with the Olympic movement, to rival the ICC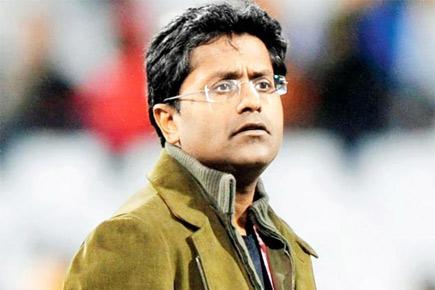 London: He is living in exile and facing arrest but that has not stopped sacked IPL Commissioner Lalit Modi from preparing the blueprint for a breakaway governing body for cricket to rival the ICC -- a plan which he claims is the future "world order".
Modi, who faces allegations of financial impropriety and is currently based here, said the new body would be affiliated with the Olympic movement and oversee Test and T20 competitions, while scrapping the ODI format altogether. "We're talking about another cricketing system. There is a blueprint out there, it's got my rubber stamp on it," Modi told the 'Australian Broadcasting Corporation'.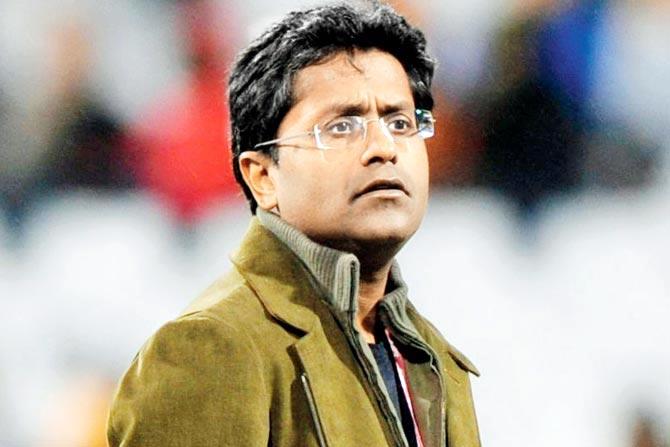 Lalit Modi
"I have been involved in it. I say it for the first time, I've been involved in putting that (blue)print together. We could take on the existing establishment, no problem. It requires a few billion dollars, I don't think it would be a problem to get that ... into action," he said.
"The plan that I have put together is a very detailed plan, it's not a plan that's come off the cuff, it's been taking years and years and years in the making," he added. Modi, a pariah in cricket after he was sacked in 2010 as commissioner of the very league he conceptualized, has an arrest warrant against him based on the Enforcement
Directorate's allegations. Modi, on his part, has vehemently denied all charges against him.
The controversial administrator said his plan would only fail if the ICC, currently headed by his nemesis and former BCCI President N Srinivasan, carries out reforms. "I hope that print [the blueprint] doesn't take off. But if the people can't continue, then that print will take off and that blueprint will become the world order tomorrow. I guarantee you that, sitting here today," he said.
Modi said his blueprint comprises a calendar of events to rival the ICC's schedule in Tests and T20 games. "The plan conceives only of Test cricket and T20; it doesn't take into account one-day at all. I think that is completely redundant in today's day and age. I think it should just be T20 and Test matches that should be played," he said.
Modi said the ICC should look to get the International Olympic Committee's affiliation. "I have been proposing that. The ICC will never agree to that; never means never. It is a plan that one day, if I ever implement it, will re-write history in sport. "IPL has re-written history in sport in the way it's marketed. I think this will re-write history once again."