According to British tabloid, Daily Star, Khalifa was watching a Stanley Cup playoff ice hockey match yesterday when the six-ounce puck (disk used in the sport) smashed into her chest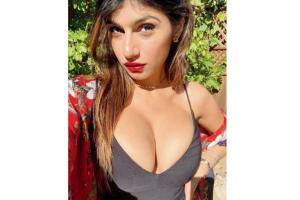 Mia Khalifa
Former US adult star Mia Khalifa will have to undergo surgery on her chest for the most bizarre reason. According to British tabloid, Daily Star, Khalifa was watching a Stanley Cup playoff ice hockey match yesterday when the six-ounce puck (disk used in the sport) smashed into her chest.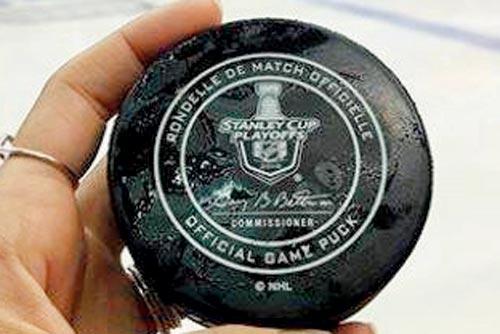 The ice hockey puck that smashed into her chest
"I was sitting behind the glass during a game, and it came shooting over the glass and it caught me off guard, I had no idea it was coming," Khalifa said of the incident.
"I grabbed my chest and didn't want to let go because I felt that blood would then be everywhere. I got to take it home, it was the single greatest souvenir any hockey fan can get. My chest is slightly deflated," she added.
Also Read: Adult actress Mia Khalifa all set to pose for Playboy and serve it hot!
Catch up on all the latest sports news and updates here. Also download the new mid-day Android and iOS apps to get latest updates