It feels as if I am lying to him by not telling him everything. What should I do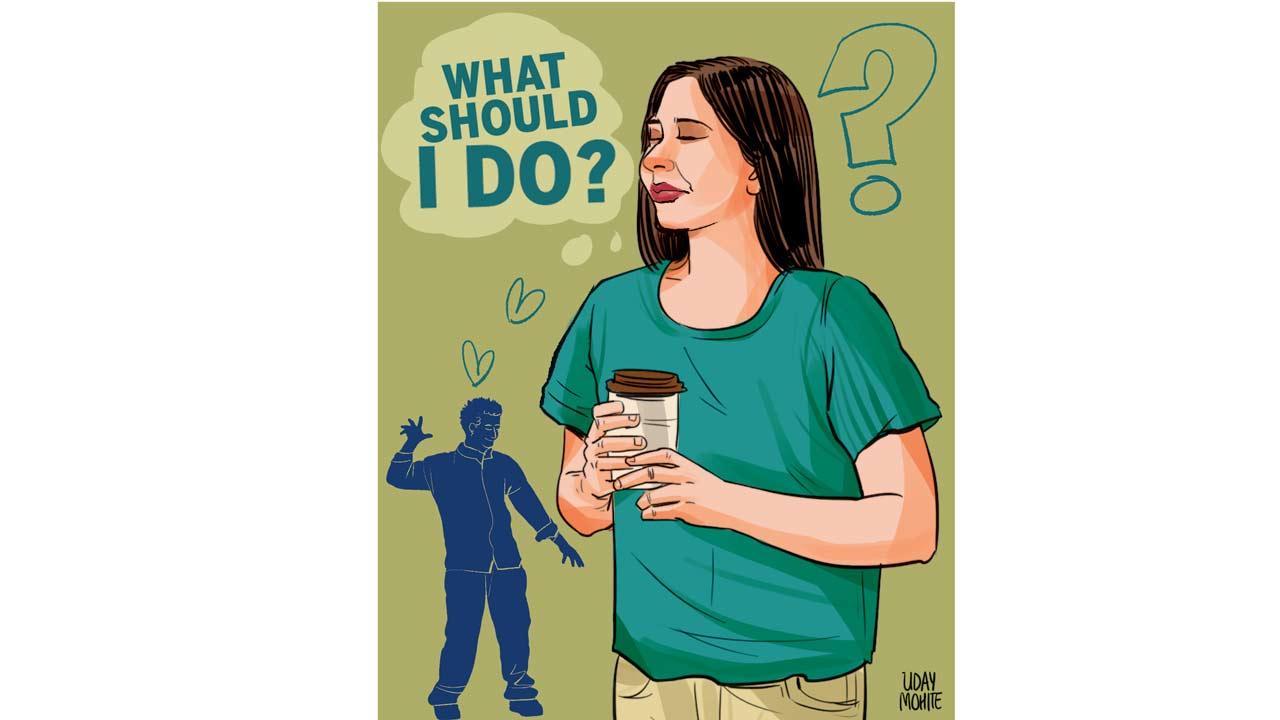 Illustration/Uday Mohite
I have a secret I haven't shared with my partner, because it can damage our relationship permanently. We have been together for seven years, and once had a huge fight a little over a year into our relationship. I ended up doing something stupid at the time, just to get back at him, and have never been able to confess this to him. Things have been going great between us and he is planning to ask me to marry him. I want to spend the rest of my life with him too but am constantly afraid that if he finds out what I did back then, it may lead to us breaking up. I am always stressed about this, and he knows something is wrong because he keeps asking me what's on my mind. It feels as if I am lying to him by not telling him everything. What should I do?
You refer to something that happened almost six years ago, and believe it has the power to change the course of your future. You don't have to share anything you aren't comfortable with, because you are entitled to drawing your own boundaries. If a part of your personal history makes you uncomfortable, you have the right to withhold that information, more so if does more harm than good. Being open and honest is critical in a relationship, but so is weighing the pros and cons of what you choose to share with each other. If you believe there is no way out, you can tell your partner what you wish to and hope he understands. If nothing good can come from this, it may make more sense to bury the past and focus on the life you intend to share with him.
My husband doesn't confide in me the way he used to and thinks this is normal because we have been married for a decade. What do I do?
Tell him why you disagree and why it matters, while asking for a better explanation.
The inbox is now open to take your most carnal and amorous queries. Send your questions on email to lovedoc@mid-day.com