Emails between Virendra Tawde and members of organisation reveal that it planned to set up firearms manufacturing unit. CBI sleuths say Tawde's task of eliminating Dabholkar is clear in exchanges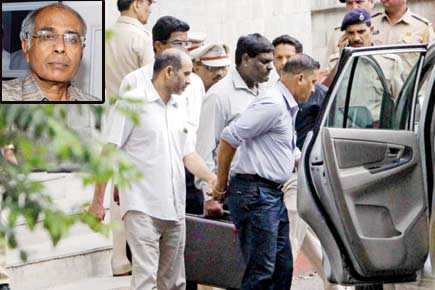 The CBI investigation into the email exchanges between Dr Virendra Tawde, accused of being a key conspirator in rationalist Narendra Dabholkar's assassination, and other Sanatan Sanstha activists, primarily Sarang Akolkar, a key accused in the case and alleged orchestrator of the 2009 Goa blasts, has opened a Pandora's box.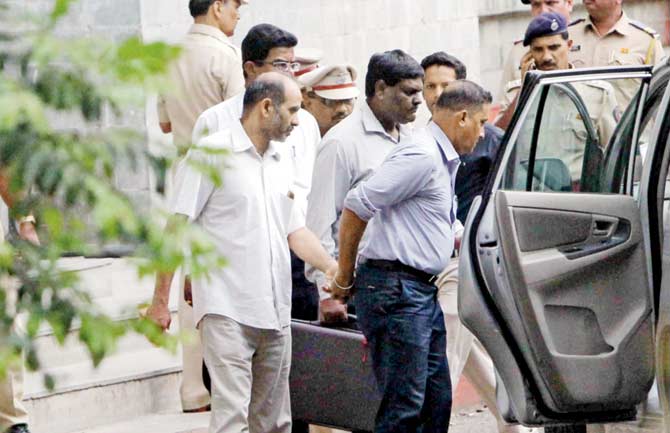 Virendra Tawde was remanded in CBI custody till June 16. File pic
ADVERTISEMENT
A highly-placed CBI source said in their emails, the ENT surgeon and other Sanstha members discussed building a force of 15,000 sainiks to counter 'anti-Hindu activities' in the country.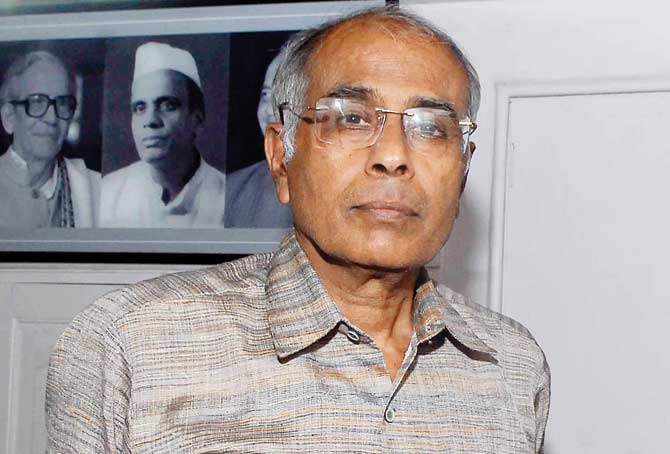 Anti-superstition crusader Narendra Dabholkar had often locked horns with Sanatan Sanstha
"Dr Tawde has in all eight email accounts, which he used to communicate with other Sanstha members, including Akolkar. We have been able to access only two to three of them after getting the passwords from him. While poring through the emails, we found two to three of them related to the Dabholkar case. In these emails, 'targeting and eliminating Dr Dabholkar' was discussed," said a CBI officer.
Coded emails
The officer said a large content of the emails was coded. Citing an example of the code words used, he said in place of country-made guns, the words 'desi sahitya' were used.
In one of the emails, Tawde told Akolkar that 'desi sahitya' could be procured from Uttar Pradesh or Madhya Pradesh.
The doctor initially tried to derail the CBI investigation by claiming that he had only referred to literature. But CBI sleuths nailed his lie when they asked him why he talked later in the emails of procuring 'videshi sahitya' from Assam and setting up a 'karkhana' to manufacture 'sahitya'.
This is when Tawde admitted that 'sahitya' was the code word for firearms and that the Sanstha was in the process of setting up a force of 15,000 sainiks, for that it needed to build an arms manufacturing factory.
The mission
Another CBI source said Tawde was given the task by a then senior member of the Sanstha "to leave all works and concentrate only on Dr Dabholkar" in 2008.
This means that the conspiracy to kill the anti-superstition activist was hatched nearly five years before the act was carried out. During the raid at Tawde's house in Panvel in the first week of June, the CBI had seized his SIM card.