Mohammad Kaif expressed belief that the Indian team has the capability to win the ODI World Cup 2023 and it should not be judged on the basis of two T20I losses in the West Indies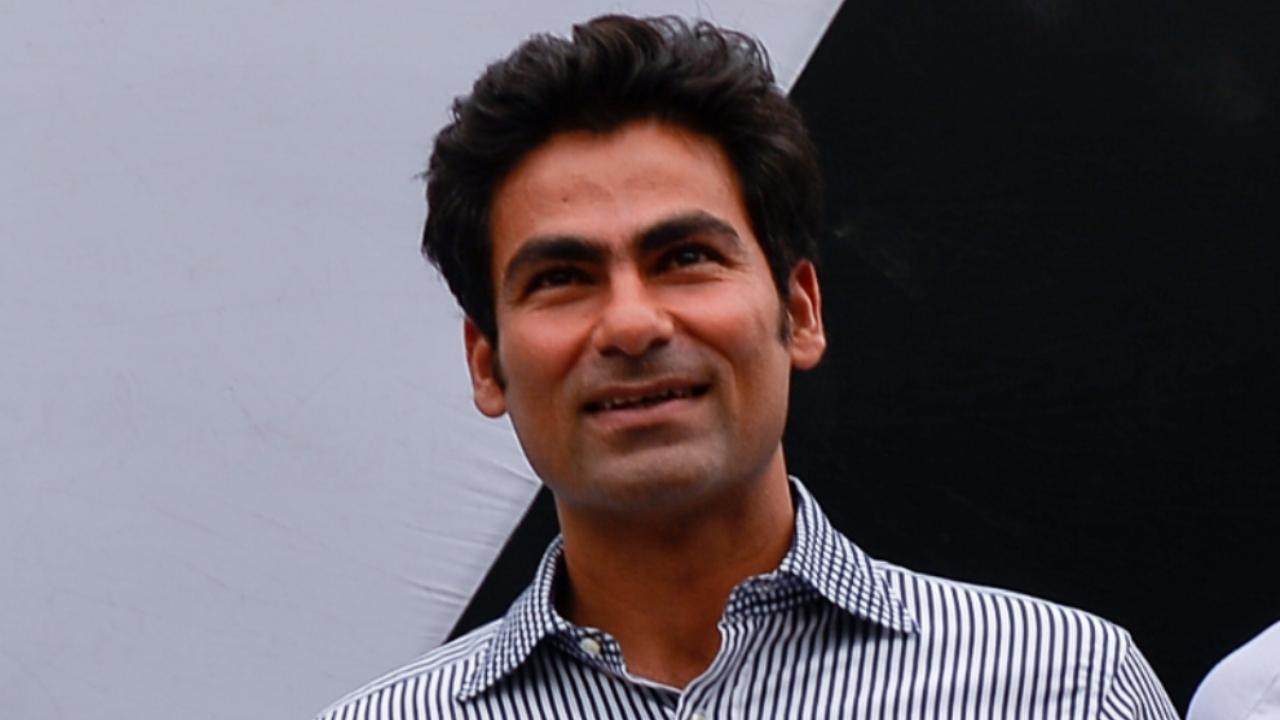 Mohammad Kaif (Pic: AFP)
Listen to this article
Not going to judge Indian cricket team on just two losses in West Indies: Mohammad Kaif
x
Former Indian cricketer Mohammad Kaif expressed belief that the Indian team has the capability to win the ODI World Cup 2023 at home and said its performance and preparedness should not be judged on the basis of two T20I losses in the West Indies.
India, after winning the two-match Test series and the three-match ODI series in the Caribbean, are trailing 0-2 in the five-match T20I series, leading to criticism over the side's preparations ahead of two major competitions this year -- the Asia Cup in Pakistan and Sri Lanka and the ODI World Cup at home.
ADVERTISEMENT
However, Kaif said at a function here that the fears of India underperforming in the World Cup were unfounded. However, he indicated that pace bowler Jasprit Bumrah will have to be fully fit to increase the hosts' chance of ending the title drought.
"India has lost just two matches (T20Is against West Indies), so we do not need to get overly concerned. I am seeing a lot of negative reaction after the two losses. But I will only say that our team is extremely competitive.
"I am not going to judge (India) on two back-to-back losses (in the West Indies). The only thing is that key players are missing.
"Bumrah missing is the biggest factor. If he recovers fully... one aspect is to complete the recovery and the other aspect is to gain match fitness. If he regains that (match fitness), it will be a massive gain for Team India.
"If Bumrah is fully fit, we have a great chance of winning the World Cup at home," said Kaif.
Bumrah will be staging a comeback during the T20 series against Ireland after being out of action for almost a year following a back surgery, and Kaif attributed the 29-year-old pacer's absence for India's string of losses in major competitions during that period.
"A lot of people are discussing that the (India) team under (chief coach) Rahul Dravid lost the (T20) Asia Cup (last year), the (T20) World Cup in Australia, the World Test Championship in England (recently).
"I understand all that, mistakes have happened. But I think, it is not easy to play with Bumrah not in the side. He is the biggest match-winner and Rohit Sharma didn't get his services, so think about all that.
"I believe, as soon as Bumrah returns fully fit... he wins 50 per cent of the matches for the Indian team. I think if Bumrah is in the team and a few others like KL Rahul and Shreyas Iyer also return, we have the players who can win the (World Cup) trophy," added Kaif.
New players will have to wait
With youngsters like Yashasvi Jaiswal giving impressive performances in the series against the West Indies, there has been talk about them being considered for the World Cup in India, but Kaif felt when the likes of Bumrah, Iyer, Rahul return to the side, even someone like Mohammed Siraj might not find a place in the Playing XI.
"Shreyas Iyer is injured, KL Rahul is recovering. I hope they will all return to the side (in time for the World Cup). So all this talk about new players coming into the side (for the World Cup), they will not get a chance in the team. Your (Team India's) XI is all set," averred Kaif.
"Iyer, when he returns, will play at No. 4. You have Shubman Gill and skipper Rohit Sharma (as openers), at No. 3 you have Virat Kohli, at No. 4 you have (Shreyas) Iyer, at No. 5 you have KL Rahul.
"Hardik Pandya at 6, (Ravindra) Jadeja at No.7, Axar Patel or Shardul Thakur will play at No.8 depending on the condition (of the pitch). At No.9, you will have Kuldeep Yadav... he has a good ODI record, and at No. 10 and 11 you will have the two fast bowlers Mohammed Shami and Bumrah.
"Even Siraj might not find a place in the XI. So, when it will be difficult to accommodate Siraj, then the new players we are talking about, they might not get the opportunity in this World Cup," said Kaif.
Also Read: ODI World Cup 2023 calling, is Team India really ready?
Kaif added that his logic was based on the fact that seniors will get the first opportunity to be in the squad and players like Sanju Samson, Ishan Kishan and Suryakumar Yadav will get a look-in ahead of some new faces.
"If at all there will be someone in the squad, it would be Sanju Samson, Ishan Kishan, Suryakumar Yadav because they have been playing for many years.
"The new faces people are talking about are only for this (West Indies) tour. When the Asia Cup and the World Cup are played, then only the senior-most players will play."
(With PTI inputs)
"Exciting news! Mid-day is now on WhatsApp Channels

Subscribe today by clicking the link and stay updated with the latest news!"
Click here!