Pune police claim to have found a letter that mentions a nexus between critics of the BJP government, seeking to exploit the Bhima Koregaon riots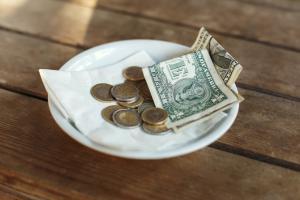 Representational picture
The Pune police claim to have unearthed a letter that proves that Maoist funding was behind the Bhima Koregaon riots. mid-day has a copy of the letter, which also mentions an alleged nexus between wanted Maoists, the Congress, Gujarat MLA Jignesh Mewani, JNU student leader Umar Khalid and Dalit leader Prakash Ambedkar to incite Dalit unrest and "take down the Modi juggernaut in 2019".
The letter is among several other documents the police said they had found in raids that led to the arrest on Wednesday of five Dalit activists who had organised the Elgar Parishad to mark the 200th anniversary of Bhima Koregaon battle. The letter, typed in English, is addressed to Rona from Comrade M (suspected to be wanted Maoist Milind Teltumbade). It states: "The Bhima Koregaon agitation has been very effective. The unfortunate death of a youth must be exploited to prepare future agitations and propaganda material."
Most explosively, it states: "Senior comrades from the CPI (Maoist) urban leadership have had prior talks with our friends in Congress who suggested to continue the Dalit mobilisation more aggressively; whatever legal or financial aid is required, they are ready to provide." "Dalit sentiments are clearly against the Brahmin-centred agenda of BJP/RSS... For the first time since coming to power, the state government feels cornered... It will undoubtedly help to take down the Modi juggernaut in 2019." states the document.
Jt CP (Law and order) Ravindra Kadam said, "The accused have been booked under the Unlawful Activities Prevention Act (UAPA). There is strong evidence that Elgar Parishad was funded by Maoists. We have procured a letter with information about Prakash Ambedkar and few Congress leaders supporting and funding the violent atmosphere." Prakash told mid-day, "This is a political investigation by the police. I don't want to comment, as I do not have a copy of letter."
Accused in custody
The accused — Sudhir Dhawale, Rona Wilson, Shoma Sen, Mahesh Raut and Surendra Gadling — were presented in court yesterday and remanded to police custody till June 14. Additional Public Prosecutor Ujjwala Pawar told the court that Maoists were planning a massive assassination "like Rajiv Gandhi's". "They had planned to procure an M4 rifle and had received R4 lakh. The police need their custody to identify who the target was."
Catch up on all the latest Crime, National, International and Hatke news here. Also download the new mid-day Android and iOS apps to get latest updates