Arundhati Bhattacharya, chairman of State Bank of India, talks to Shreyanka Mazumdar about becoming a banker by chance, her love for all things antique and introducing digital breakthroughs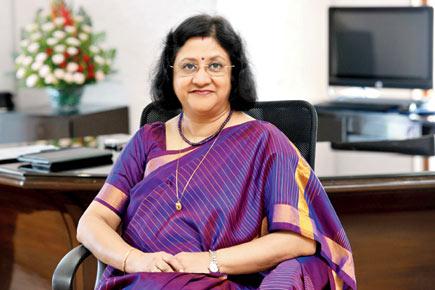 Arundhati Bhattacharya, SBI chief, chairman of State Bank of India, State Bank of India, SBI, interview, Brunch with the boss, Mumbai
Arundhati Bhattacharya, chairman, State Bank of India (SBI)
In 1977, when Arundhati Bhattacharya, a student of Jadavpur University in Kolkata, learnt that the entrance exams for State Bank of India (SBI) jobs were being conducted in her college, she took a chance. Today, 37 years on, she heads the 208-year-old biggest public sector bank in the country.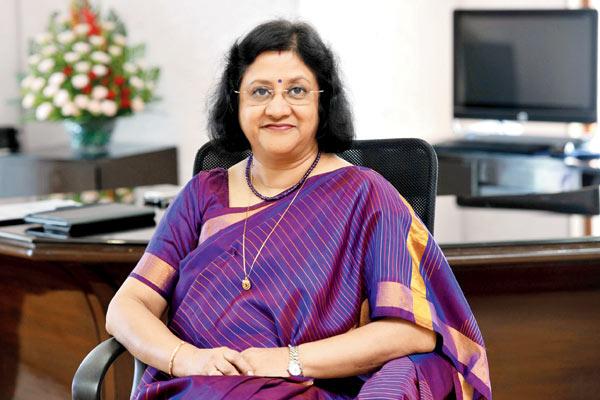 SBI chief Arundhati Bhattacharya at her Mumbai office
"I used to live in a hostel, and my friends and I decided it was time to get a job. I ended up doing fairly well in the group discussions and interview, too. I joined the company as a probationary officer. It was my first job, and it will be my last, too," says the SBI chief, who took charge in October 2013, before which she held the post of Chief Financial Officer and Managing Director.
Recalling her first day as chairman, Bhattacharya says it was over before she knew it. "I was so busy that I had no time to let the feeling sink in. I only remember that I had to attend the International Monetary Fund (IMF) meeting the next day," says the 58-year-old leader.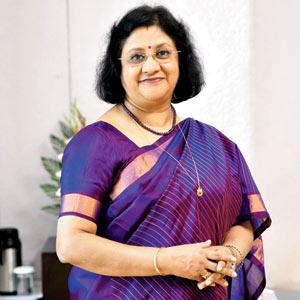 Arundhati Bhattacharya took charge as SBI chief in October 2013
Interestingly, a career in banking was never her first option. "When I was in college, I wanted to take up print journalism and even harboured a dream to write a book. An MA in English literature was my obvious choice," says the Kurla resident.
Born to a Bengali family, Bhattacharya grew up in Bokaro, before moving to Kolkata for higher studies. "I wasn't good in academics till Class 5. My grades improved once I got admission in St Xavier's school in Bokaro," says Bhattacharya,  whose father was an engineer at the Bhilai Steel Plant. "Thankfully, I was never forced to take up engineering," she confesses.
It's all about prioritising Being posted in offices across India, the banker used to travel back and forth to spend time with her family during her early years. In spite of having missed out a lot of birthdays and important occasions on the personal front, Bhattacharya comes across as refreshingly optimistic.
After the birth of their daughter, Sukrita, now 19, her husband, Pritimoy Bhattacharya, former IIT Kharagpur Professor, took charge on the personal front. "I have had to give up a lot of things, but given a chance, I would not do a single thing differently. It's only a question of prioritising your responsibilities. It depends on what you really want to do and how you want to do it. I believe one should have their own standards to live up to; not those that society thrusts upon them," she says.
To be able to climb the ladder of success, her loved ones have been an immense support to Bhattacharya. "I give credit to my family members, who have made a lot of sacrifices, for what I am today. My husband, my parents and my daughter are very understanding. When I was posted in New York from 1996-2000 (in charge of the branch's performance and audit), my aunt came to help me look after my daughter. Owing to visa problems, she had to go back. I had no choice but to send my daughter back to Kolkata. My aunt moved in with my mother and sister to take care of my daughter back home in Bokaro. I will be forever indebted to her," recalls Bhattacharya.
Taking charge
The turning point of Bhattacharya's career came when she was appointed the Chief General Manager of New Businesses at SBI in 2009. "It was a particularly productive year for me, as I introduced the option of general insurance and the platform of mobile banking. The latter, in particular, had a great impact because of the enormous profit it generated," says the banker.
Living up to her quest of setting up new ventures, she recently added another feather to her hat with SBI's in-touch technology to provide advanced digital banking services in July this year. "The technology offers a 'cashless branch'. One can open an account through a kiosk that will take your picture and scan your fingerprints and documents. It can immediately open an account registering your digital signature," elaborates Bhattacharya, who wants to attract the youth of the nation to use a simpler form of banking. "Today's youth live in a digital world. I want to break their myth that banks are busy and crowded and create a space where they will be comfortable," says the visionary.
While banking happened by chance, Bhattacharya dreamt of becoming a museologist. "I love antiques and I have always fancied the art of looking after antiques and artefacts at a museum. I enjoy reading up on them, too," she smiles.
Taking a break
With a seven-day work schedule and not too many holidays to spare, Bhattacharya likes to spend her 'me time' reading and listening to music. "I am an omnivorous reader and end up reading two to three books at a time. Earlier I used to read only fiction but now I have taken to non-fiction, too."
In a career spanning across 37 years, a lot has changed, in terms of work and leisure. "If you are a woman, you invariably end up doing a lot of work. Earlier I juggled household responsibilities too, but now I don't get the time. Today, I have to fight to make time to spend with my daughter. My husband, who works in Kolkata, gives her company whenever he is here. It can get quite challenging,"says Bhattacharya.
When the diligent banker is not busy heading a Fortune 500 company, she likes to try new restaurants. "I love to try different cuisines at different places. A foodie at heart, I don't have a favourite cuisine,"  she smiles.
Reminiscing her early days, when there were no institutions nor formal training for entrance exams for a bank job, Bhattacharya says, "I only went through a general knowledge book to crack the exam. I hope more women join the banking sector. The greatest lesson I have learnt in my career is that you have to create a good reputation for yourself for people to appreciate you."