This is the second comic book character that Jared Leto will be playing on-screen. He played the iconic villain Joker in the Warner Bros' 2016 antihero ensemble Suicide Squad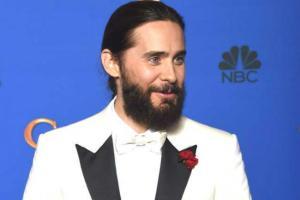 Jared Loto
Actor Jared Leto has signed on to star in Morbius, a spin-off centering on Spider-Man's nemesis Morbius: The Living Vampire. Daniel Espinosa, who has films such as Safe House and Life to his credit, will direct the project for Sony, with a script from Burk Sharpless and Matt Sazama
The film will be produced by Avi Arad and Matt Tolmach alongside Lucas Foster, according to The Hollywood Reporter. Leto, 46, will play Michael Morbius, a Nobel Prize-winning biochemist who tried to cure a rare blood disease using an experimental treatment that combines electroshock therapy and bats. However, the results were catastrophic and he developed vampiric qualities.
Morbius: The Living Vampire battled with Spider-man on numerous occasions but over the time he became a slightly heroic figure in his own right. The character was created by Roy Thomas and Gil Kane and first featured in Amazing Spider-Man.
This is the second comic book character that the Oscar-winning actor Jared Loto will be playing on-screen. He played the iconic villain Joker in the Warner Bros' 2016 antihero ensemble Suicide Squad. Morbius is just the latest Spidey spinoff confirmed by Sony, joining the Tom Hardy-led Venom, which is due for release in October this year.
Catch up on all the latest entertainment news and gossip here. Also download the new mid-day Android and iOS apps to get latest updates
This story has been sourced from a third party syndicated feed, agencies. Except for the change in headline, the story has been provided "AS-IS," "AS AVAILABLE, without any verification or editing from our side. Mid-day accepts no responsibility or liability for its dependability, trustworthiness, reliability and data of the text. Mid-day management/mid-day.com reserves the sole right to alter, delete or remove (without notice) the content in its absolute discretion for any reason whatsoever