What's on Movie Reviews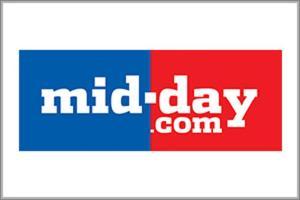 Middle-brow timepass

Film: Venkata in Sankata
Direction: Ramesh Aravind
Starcast: Ramesh Aravind Sharmila Mandre, Meghana Anusha Sinha
Rating: ***
Theatres: PVR, Inox, Fameu00a0
u00a0
Non-STOP FROLIC: Ramesh, in Venkata in Sankata. The film also features three female leads: Meghana, Sharmila Mandre and Anusha

Review: Directed by actor Ramesh Arvind, the film invests in a mad caper story. When it opens, Ramesh is a daring policeman who cracks difficult cases but loses all credit to his goofy colleague Laddu (Devdas Kapikad). He finds success and love as the story hurtles towards a suitably chaotic climax.

Like in all capers, you have criminals out to wreak havoc on the lead characters, and in this case, on Bangalore as well. Terror provides ready villains, and the bad guys here want the release of their boss Iqbal (played by script writer Rajendra Karanth). Iqbal's Kannada is a parody, like the hotchpotch tongue attributed to old Mysore jutka drivers; such stereotypes put the film in the league of the verbose, over-the-top drama of Master Hirannaiah.

Add to this a Ferrari-driving babe (Sharmila Mandre) who falls in love with Ramesh, her palmist-dad (Madhu Totapalli) who makes a fortune handing out 'lucky' stones, a bald grandma (Umesh) who loves eating and dreaming about her dead husband, and you have set the tone for some heavy-duty comic action. After the interval, the action moves to a college with more zany characters, including a forgetful professor (Kashi) who complicates life for everyone he meets.

The film gains from appropriately loud acting by everyone, including Mukhyamantri Chandru and Umasri, who play senior cops. The largely witty dialogue begins to make its impact as the madness builds up. Slick stunts and graphics elevate the film from the budget mundane ness of TV sitcoms, and the college kids (led by Anusha and Meghana) bring energy to the proceedings.

Overall, the film is what you could call middle-brow time pass. With a sudden infusion of patriotism towards the end, it becomes, like Mani Ratnam's Roja, a curious platform for statist rhetoric.

This is not a film that takes itself too seriously, and it does its job of tickling you with a fair amount of consistency, but one regret could be that Ramesh is contented with frivolity when, with some effort, he could have turned his comedy into a satire that speaks bigger truths. Where ideas are concerned, he is happy being Master Hirannaiah when he could be aspiring to be Chaplin.

Yeh Dilli hai mere yaar

Movie: Dilli 6 (Hindi)
Direction: Rakeysh Omprakash Mehra
Starcast: Abhishek Bachchan, Sonam Kapoor, Waheeda Rehman, Rishi Kapoor, Om Puri, Pawan Malhotra, Surpiya Pathak
Rating: **1/2
Theatres: PVR, Fame, Inox, Fun, Rex, Innovative Multiplex


Sonam Kapoor in Dilli 6

Review: New York-based Roshan (Abhishek) flies with his grandmom (Waheeda) straight into the gullies of her large, extended family and neighbours in Chandni Chowk to fulfil her wish of taking her last breath in her own country. The neighbourhood brothers (Om and Pawan) live with a wall that separates them, as their wives (Supriya and Sheeba) do their chit-chat, through a broken brick in the wall and the free-spirited bubbly Bittu (Sonam), is working towards being the next Indian Idol, encompass the hustle and bustle of his existence in purani Dilli. The screen presence is highlighted with verve and colour, replete with all the chaos of Indian people, crowded old Delhi streets, small lanes, joint rooftops of houses, roadside shops frying jalebis, and people with strong religious beliefs. The moment Roshan starts mingling with the immediate neighbours, their friendly masks are unveiled, revealing their evil side.

Sonam Kapoor puts energy in every role she plays, be it comic scenes or dancing to the Masakali or executing rebellion against her family's plans for arranged marriage. Also, the way Mehra has portrayed the local flavours of Chandni Chowk by lanes is commendable. While the director starts with the right note, somewhere down the line he forgets to move along with the flow and towards the end, it looks like he's struggled really hard to lift up the story. He spends too much unwarranted time on stuff like the 'kala bandar', a mysterious black monkey that terrorised Delhi some years ago. Though it's all done with admirable validity, it leaves one yearning for something exciting to happen, only to be let down by some nonsensical scenes of going to heaven and coming back.u00a0

Lack of creativity

u00a0
Not so great: Haripriya and Sandesh

Film: Ee Sambashane (Kannada)
Starcast: Sandesh, Haripriya Sumalatha and Sharan
Director: M Rajshekar
Theatre: Nartaki, Pramod and PVR
Rating: **u00bd
Review: Debutant director Rajshekar's Ee Sambashne is based on a techie love story. He has used old methods of scripting, dialogue and narration.

Raaj (Sandesh) meets a cute girl Ramya (Haripriya) at a temple and falls in love with her. At the same time Raaj's mother Sumalatha, who maintains an old age care centre, likes Ramya's beauty and wishes to have her as her daughter-in-law.

Raaj and Ramya join the same company and he helps her with some work-related problems. They fall in love, but Ramya gets leukaemia and goes to her grandmother's village without informing Raaj...you get the drift. The story has nothing spectacular to offer, though Sharan's comedy is good and Bullet Prakash has some good dialogue to offer. If you must watch this film, leave your high expectations at home.