In his second Bengali feature, Jonaki, Aditya Vikram Sengupta explores the tragedy of loss, be it of childhood or love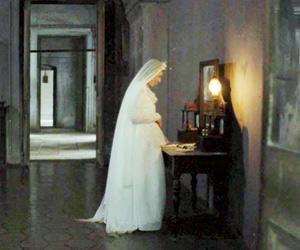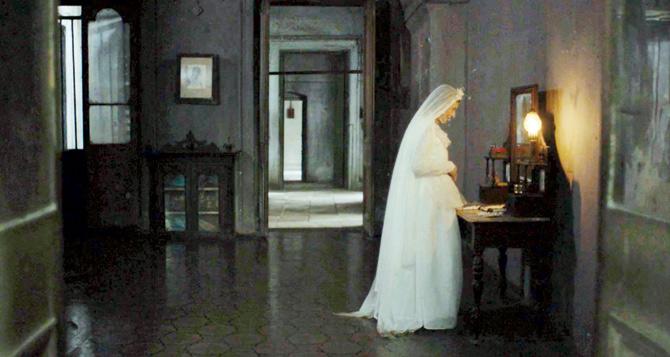 A still from Jonaki, with actor Lolita Chatterjee wearing the character's wedding dress
In 2009, filmmaker Aditya Vikram Sengupta found himself at his grandmother's deathbed as she went into a coma. "Her eyes very slightly open and it seemed as if she was murmuring something to herself. I often wondered what she must be going through," says Sengupta, 33. Four days later, Sheila Ghosh, his grandmother, passed away. It wasn't until a few months later when the gravity of his loss got Sengupta down. During her lifetime, the two were very close, and his childhood comprised stories narrated by her, which often included memories of her own childhood.
"She grew up in a influential family, known to be the only wine importer at that time in Calcutta. She had an Anglicised upbringing, the kind where she would attend ball dances. It was an aristocratic family, the kind we rarely see now. However, her life was marked with pain. Her father passed away when she was just six or seven. Later, she married, but, in my opinion, my grandfather and she never got along. In fact, she spent the last 28 years of her married life apart from him, and with our family. That's how I came to know her," says Sengupta.

Aditya Vikram Sengupta Pic/TRILOKJIT SENGUPTA
Waking up from terrible nightmares with a sick feeling for months after her passing away, Sengupta found material for his new feature film, Jonaki, in Bengali, which is set to have its world premiere at the 47th International Film Festival Rotterdam (IFFR) later this month. Jonaki features actor Lolita Chatterjee as the lead, along with Jim Sarbh and Ratnabali Bhattacharjee. Going by the trailer, the film has a haunting, dreamlike quality to it as Jonaki, the elderly lady, sifts through her memories, taking viewers along with her. "This is my attempt to come to terms with her passing away," says the filmmaker.
Sengupta, who was trained in graphic design at the National Institute of Design (NID), Ahmedabad, says that the film's sequences are not choreographed to reflect normalcy. The frames are almost like art installations and audiences may face discomfort, he warns us, with the deliberate robotic movements of the actors. One has come to expect such experimentation from Sengupta, whose debut feature, Asha Jaoar Majhe (English: Labour of Love), had absolutely no dialogues, and went on to find international acclaim.
In a sense, we are looking at Sengupta's attempt to recreate a subliminal space between waking and sleeping in Jonaki, his second feature. The pain of loss lingers here. If it seems a little too Miss Havisham, Sengupta says that it is only incidental. "My grandmother was a romantic person but she was not able to share that dream with someone. She also couldn't accept that she was growing old, and was scared of losing the people in her life," says Sengupta.
Jonaki, a name given to women, means fireflies in Bengali. "Fireflies are magical. Their light flickers, and they have moved between each time they flicker. They were also part of a Japanese folktale that my grandmother used to tell me in which the souls of the dead turned into fireflies," he says.
Catch up on all the latest Mumbai news, current affairs from Mumbai, local news, crime news and breaking headlines here
Download the new mid-day Android and iOS apps to get updates on all the latest and trending stories on the go