It is well-known that Amitabh Bachchan meets fans outside his abode, Jalsa, every Sunday. Last Sunday, Big B was accompanied by granddaughter Aaradhya to the meet-and-greet session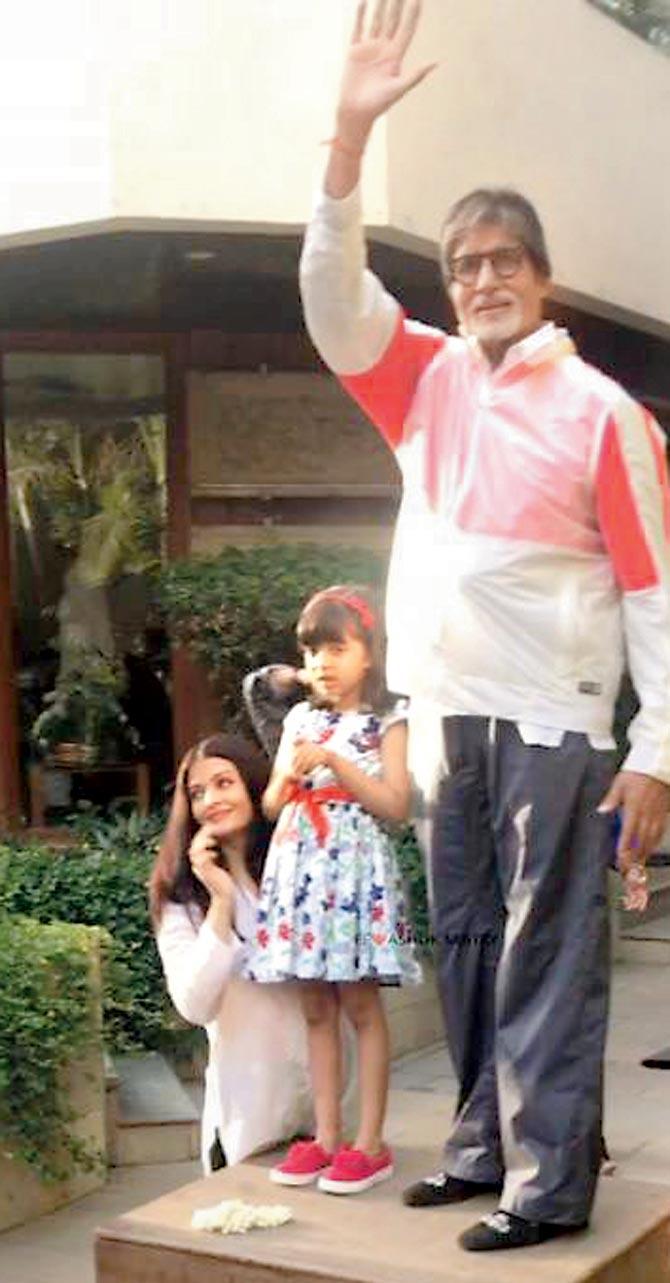 Amitabh Bachchan and Aaradhya
It is well-known that Amitabh Bac hchan meets fans outside his abode, Jalsa, every Sunday. Last Sunday, Big B was accompanied by granddaughter Aaradhya to the meet-and-greet session.
Photo: Aishwarya Rai Bachchan celebrates mother's birthday with daughter Aaradhya and family
Bachchan shared pictures on social media and wrote, "The reluctant little one finally agrees to come out to greet well-wishers, but is disturbed by the crowds and admits she was a little afraid to be up there."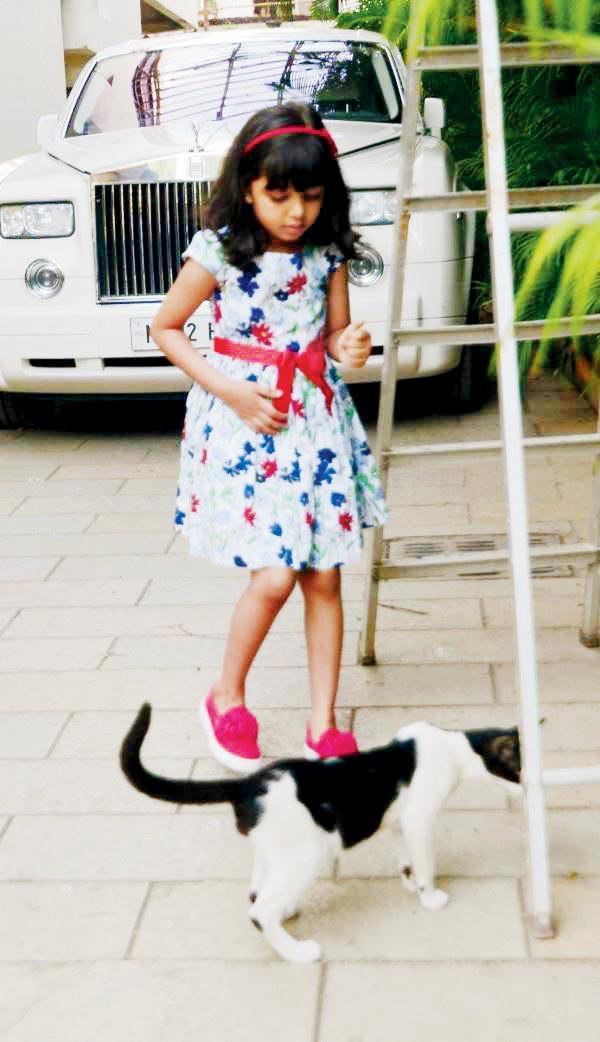 Aaradhya
"Her main attraction being her new pet, the stray cat, whom she has named Salt 'n' Pepper. She asked me to pet it and I told her I do not like cats, so she was surprised that I did not. There is another one, she said, her sister — the cat's sister and wondered if I would consider liking the sister. I said no. I think I lost out a number of brownie points from her." Do you like dogs, Sr Bachchan? Please say you do!