Anshuman Jha on training with The Falcon and the Winter Soldier's fitness expert for Lakadbaggha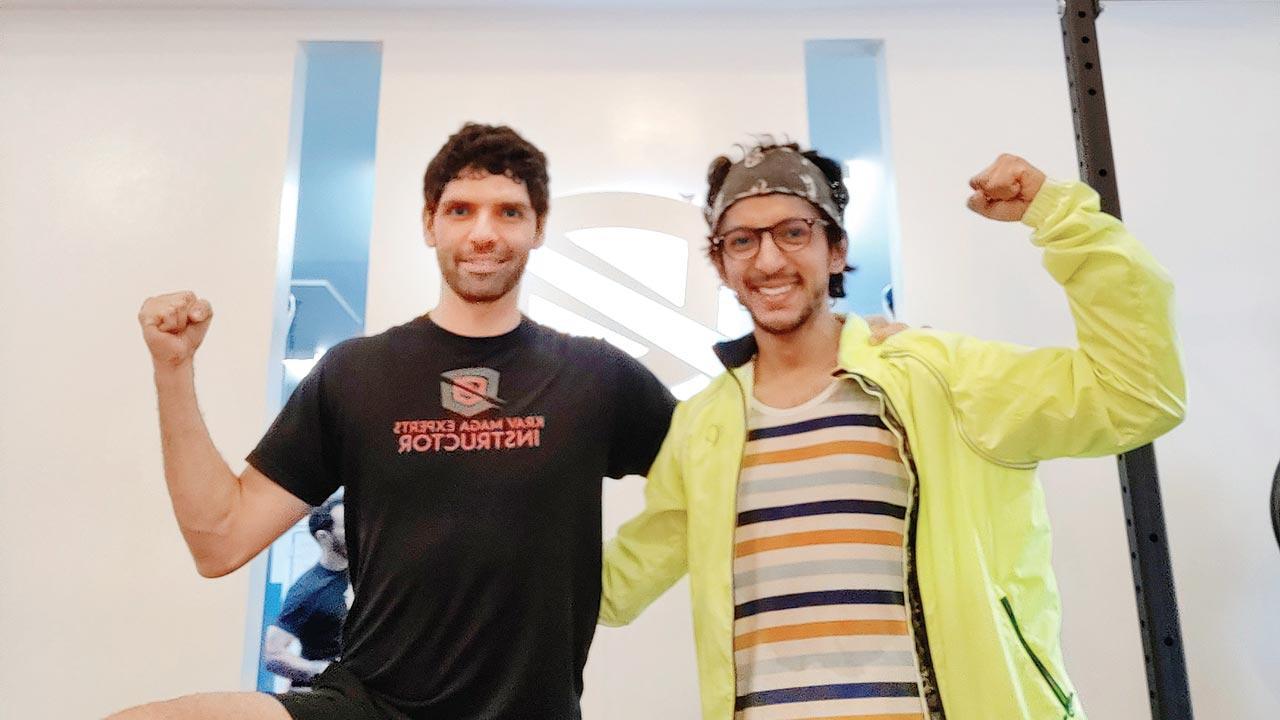 Anshuman Jha with Tsahi Shemesh
Anshuman Jha, who is busy prepping for Victor Mukherjee's Lakadbaggha, is all set to swap his lean frame for a muscular look. The actioner has him perform elaborate stunts and hand-to-hand combat, for which he is training with Tsahi Shemesh, who had earlier trained Anthony Mackie and Sebastian Stan for The Falcon and the Winter Soldier. "He is an incredible trainer and a self-defence expert. He pushes, insults [lovingly] and brings forth the best in me. Tsahi is one of the best people I have met in my life," says the actor.
Jha began his training with Vicky Arora in July, then flew to New York to learn Krav Maga from Shemesh. He is currently working with Prashant Sawant on 
his transformation. "Working with all these gurus is an exhilarating experience. Learning about my own body and its limits is new for me," says the actor, crediting Shemesh for motivating him. "Tsahi is a great teacher. I am taking baby steps with the best in the business. [I am] trying to do my best for the film in the [limited] time I have," he adds. Written by Alok Sharma, Lakadbaggha is set in East Kolkata, Chinatown and will go on the floors in December 2021.
Also Read: 'Was told by a big producer that it's suicide to play gay man in non-comic film'