The teaser gives glimpses of a wedding in true Indian style, a dance sequence, and also gives a better look at Indian actor Harish Patel's character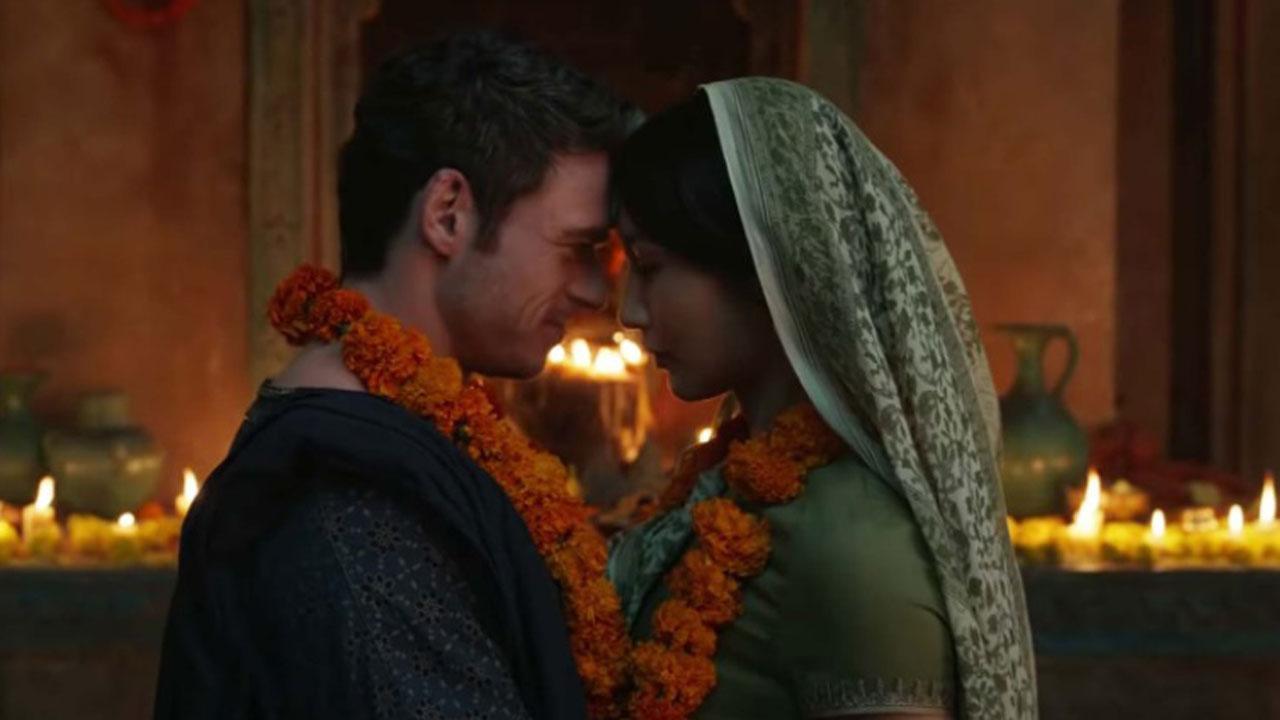 A still from the 'Eternals' teaser; picture/PR
Marvel Studios presents 'Eternals', the 25th movie in the Marvel Cinematic Universe and an all-new adventure introducing 10 superheroes never seen before on screen, releasing this Diwali, November 5, in 6 languages - English, Hindi, Tamil, Telugu, Kannada and Malayalam.
The teaser gives glimpses of several moments, including a wedding in true Indian style, a dance sequence, and also gives a better look at Indian actor Harish Patel's character!
ADVERTISEMENT
Watch the teaser below:
The upcoming edge-of-the-seat thriller flick will revolve around the story of the 'Eternals'--an immortal alien race created by the Celestials who have secretly lived on Earth for over 7,000 years. They will reunite with the humans to protect humanity from their evil counterparts, the Deviants.
Marvel Studios' 'Eternals' stars Gemma Chan, Richard Madden, Kumail Nanjiani, Lia McHugh, Brian Tyree Henry, Lauren Ridloff, Barry Keoghan, Don Lee  with Kit Harington, with Salma Hayek and Academy Award-winner Angelina Jolie. 
Oscar-winning filmmaker Chloe Zhao has turned director for this movie and movie buffs are excited to see what Marvel Studios' collaboration with Chloe and the mega cast brings out on the big screen.
Also read: Actor Ma Dong-seok says his character in Eternals reflects his action style