With the festival season underway and an ongoing exhibition of Banarasi sarees in the city, the guide highlights ten fascinating facts about this famous Indian weave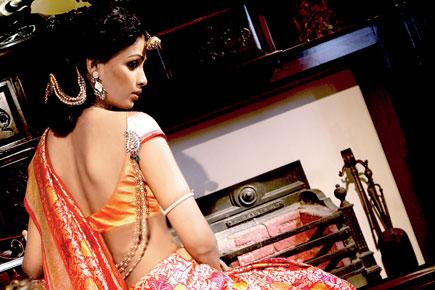 Banarasi Saari
1. Historically, three people of the same family were needed to make a sari, using a handloom. One artisan weaves the silk, the second dyes it, and the third engages the power ring creating bundles of silk. While this remains true to an extent, nowadays, the dyed yarn and silk bundles are sourced directly, and is woven only by an artisan.


2. There are four main varieties of Banarasi sari — pure silk (Katan), Organza (Kora) with zari and silk, georgette and shatti.

3. Their special characteristics are Mughal-inspired designs such as intricate floral and foliate motifs, kalga and bel, a string of upright leaves called jhallar.

4. Depending upon the intricacy a saree, it takes 15 days to 6 months to weave.

5. Banaras mostly follows the jacquard technique of weaving but from the Mughal era Jamdani was practised for royalty.

6. Banarasi weavers are known for their ability to adopt any design from other textile centres like Gujarat, Bangladesh and South India. They made the Jamdani sarees in muslin, which originally was a forte in Bangladesh. As the legend goes, the Mughal kings needed a lighter fabric to wear during summers, hence muslin was used.

7. Not all sarees sold under the name of Banarasi sarees are handloom. The power loom has killed the traditional handloom weaving as well the livelihood of the weaver.

8. For years, Banaras brocades have been exported to Tibet for their traditional rituals and practices.

9. The famous Kheemkhwab, literally translated as woven like a dream is the most popular wedding saree in India.

10. Kashi (now Banaras) was a centre for weaving and its famous prince, Siddhartha, renounced all its silks when he went in search of truth. Later, his last remains (as Buddha) were wrapped in a Banarasi fabric.
Information courtesy: Mira Sagar, owner, Vaya
Till: October 10, 11 am to 7 pm
At: Vaya stores in Colaba, Bandra (W) and Gamadia Road.
Call: 22029115 (Colaba), 26436556 (Bandra), 23536544 (Gamadia Road)