The Mumbai Railway Vikas Corporation has responded saying a staircase connecting platform no. 4 to the FoB has been planned and the work on the same will start after monsoon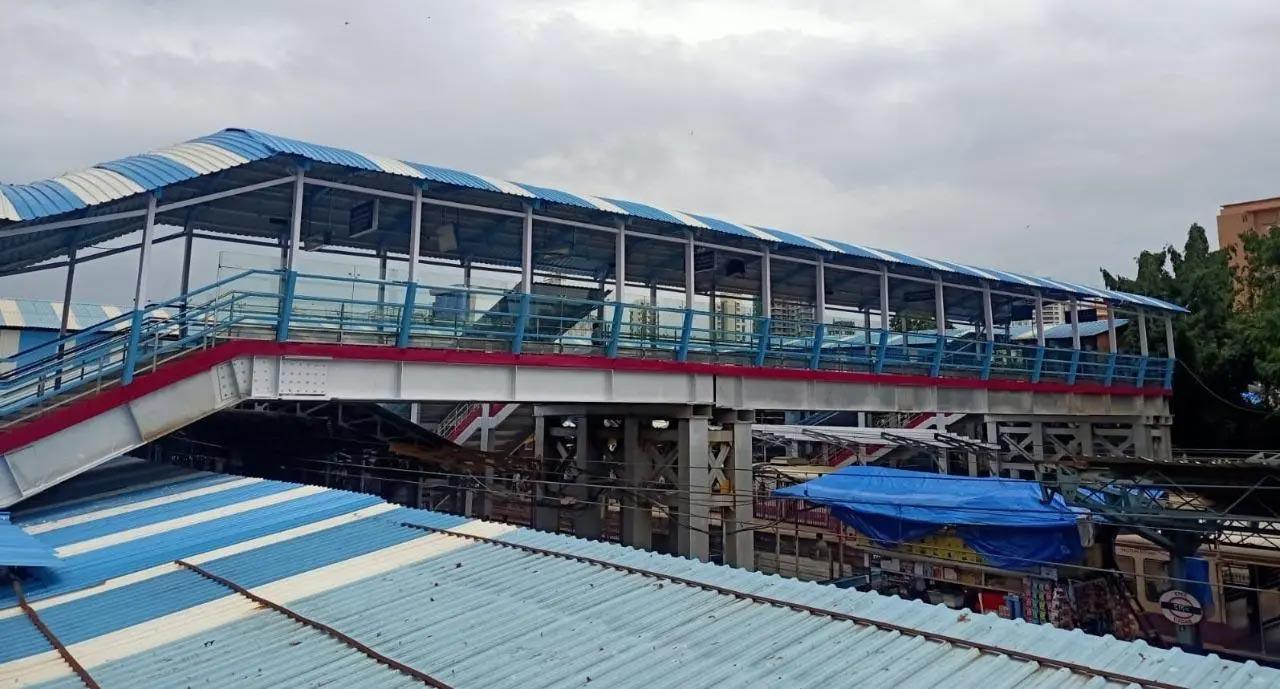 The newly commissioned South FOB at Dadar station
A new and wide foot overbridge (FoB) at Dadar station was opened to the public recently. This FoB connects to all platforms with the exception of platform no. 4. Commuters, who take Churchgate-bound fast trains from this platform, have been asking why this does not connect to the platform.
The Mumbai Railway Vikas Corporation has responded saying a staircase connecting platform no. 4 to the FoB has been planned and the work on the same will start after monsoon.
Platform no. 4 at Dadar is very narrow. Work for the staircase will be taken up carefully with meticulous planning once the monsoon is over, so there is minimal inconvenience to passengers, a spokesperson has said in a report in this paper.
It is reassuring to learn that there are plans to connect this busy platform and work on the staircase is scheduled to start. We want that this really happens, and hope that it does not just remain talk or plans on paper which do not fructify.
Also Read: Mumbai: New foot overbridge opens at Dadar, but not for platform 4
At times, though not in all cases, we hear promises and conciliatory noises from higher-ups but that does not translate into action. From this report it is evident that commuter sentiment is strongly in favour of this FoB connecting this platform too.
We need both sides when undertaking certain infra projects. We have the authorities and officials who are in charge of getting the work done, and inputs from the community which have merit. Discussions in a mutually productive manner will see a win-win situation all around.
The people must have a compact panel or spokesperson that can dialogue with logic and understanding and exchange suggestions with officials so that those for whom these facilities are made are benefitted. More power to commuter-authorities cooperation.