Ohanian, the co-founder of Reddit, took to Twitter to laud Woods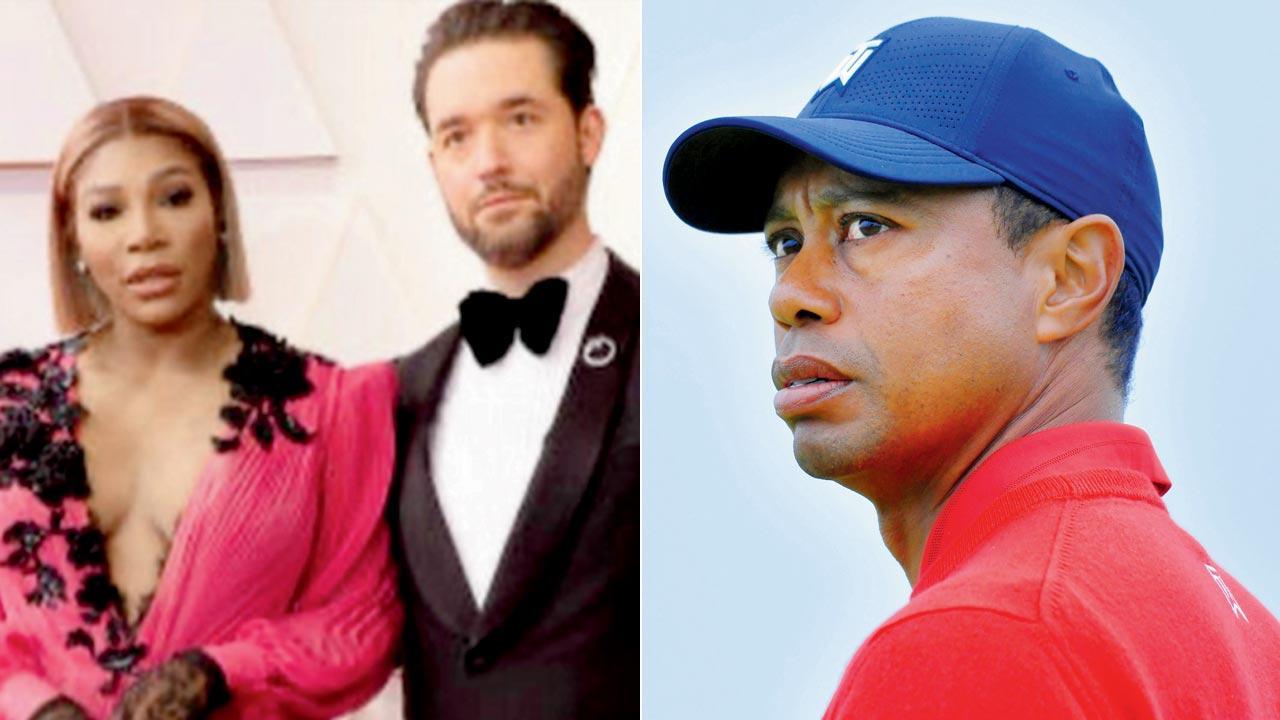 Tennis legend Serena Williams with husband Alexis Ohanian; (right) Golf great Tiger Woods
Tennis legend Serena Williams' husband Alex Ohanian believes golf great Tiger Woods has been a great father and has done well to excel in both, his professional and personal life. 
Ohanian, the co-founder of Reddit, took to Twitter to laud Woods. "I don't talk about this stuff much publicly, but @TigerWoods is an absolute GOAT [Greatest Of All Time] not just for his career, but also as a dad to Charlie and Sam," wrote Ohanian. 
Woods has had a controversial career off the golf course, rocked by sex scandals. He has also had a run-in with police for driving under the influence of intoxicants.  However,  Ohanian, who is also a father to Alexis Olympia, four, felt the golfer's legacy will remain unchanged. 
Also Read: Tearful Tiger Woods misses British Open cut
"Ultimate greatness is about the legacy we leave behind. I've seen it time and time again. With cameras off, the reality is that there are men who have achieved the greatest heights in their career and know what's gonna matter most to them in the end. I wish we normalised more of this in society," he added.