As I mentioned earlier, the lock is beautiful. I really like the red bronze finish and I feel this adds a very modern touch to the design. I like that the user has a choice about how they unlock the door.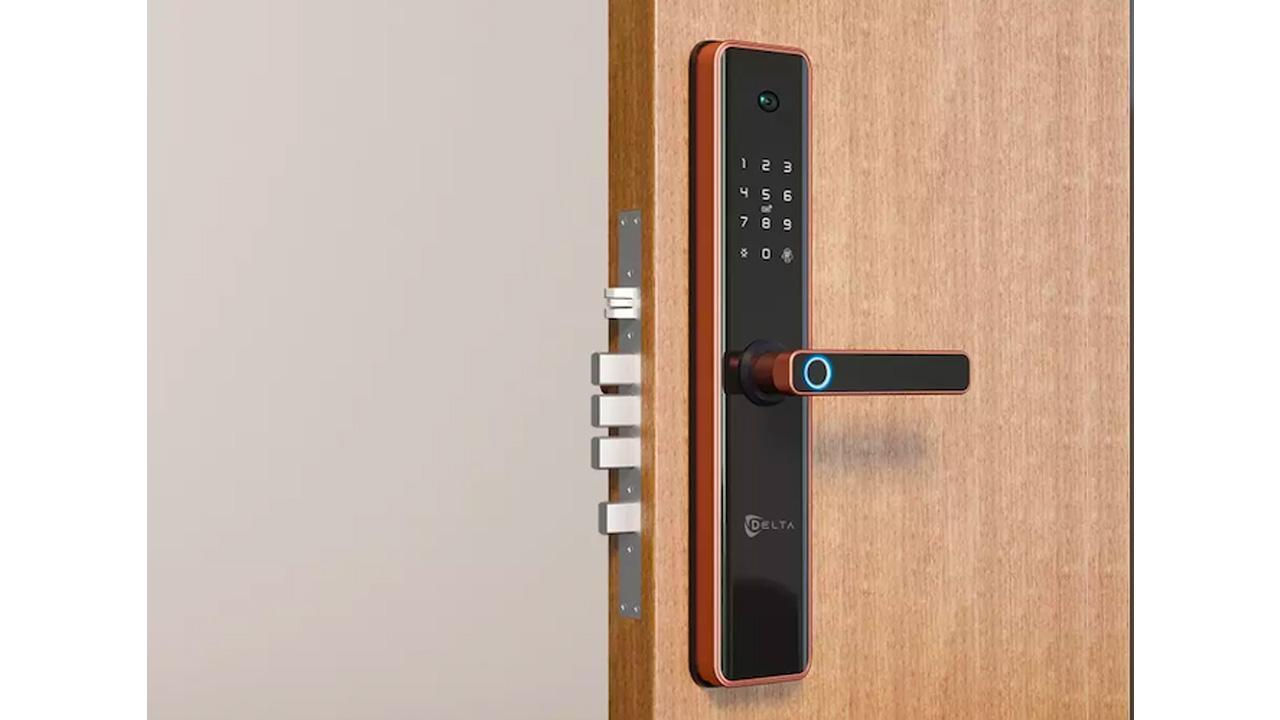 Delta K1 is a beautifully designed smart lock that adds a deeper level of security to a user's home. The installation of the lock is straightforward - as long as you already have a Mortise cutout. We did experience a few issues during installation that resulted in additional tools being required and one of our smartphones has had trouble connecting to the lock. The mechanical aspect of the lock works flawlessly and if updates can be made to ensure complete accessibility for all individuals, later on all mobile connected with app.
PRO Flagship model from Delta keeps your home safe with a beautiful device at a reasonable price.
Our family enjoys using smart devices since it makes our lives easier. For a while, we've had a smart lock on our door. It wasn't app-controlled, but it was a tactile keypad and we each had our own codes to unlock it. Since we've had this for a while we thought that maybe we could take the next step up and install a complete smart lock that features a touch-sensitive display as well as a connection to our smartphones and virtual assistants, like Amazon Alexa. it's been a good choice for our family.
ABOUT DELTA K1 PRO MODEL
Delta  is a company that focuses on "…ensuring homeowners, rentals and businesses protect their property and personal items with security and convenience." Their product line includes Rohs,CE,Atex certified locks that feature advanced technologies such as fingerprint readers, cameras, Digital door viewer and app integrations.
FEATURES
Multiple ways to access: Access home, office, or rental property using digital touchscreen, smartphone, eKeys, Offline Access Codes, or physical key.
Unlock from anywhere
Simply quick tap entry, no need to add extra gateway device, inbuilt Wi-Fi gives access to operate your delta lock from anywhere in the world.
Know who is outside the door
show the situation with indoor 4" display with digital door viewer function
Smart integration
integrate with Amazon Alexa and Google Assistant. The voice activated locking system allows you to lock, unlock, and check the status of the lock with voice commands. In the Delta ecosystem,Delta digital door locks connected via Zigbee, Bluetooth gateway, and Wi-Fi can integrate with Amazon Alexa and Google Assistant , It's beneficial have your product certified as Works With Alexa.
Live alert
Get text or phone call alerts, or trigger an alarm immediately if security is breached. For example, if locks have low battery, are tampered with, or someone tries to break the lock.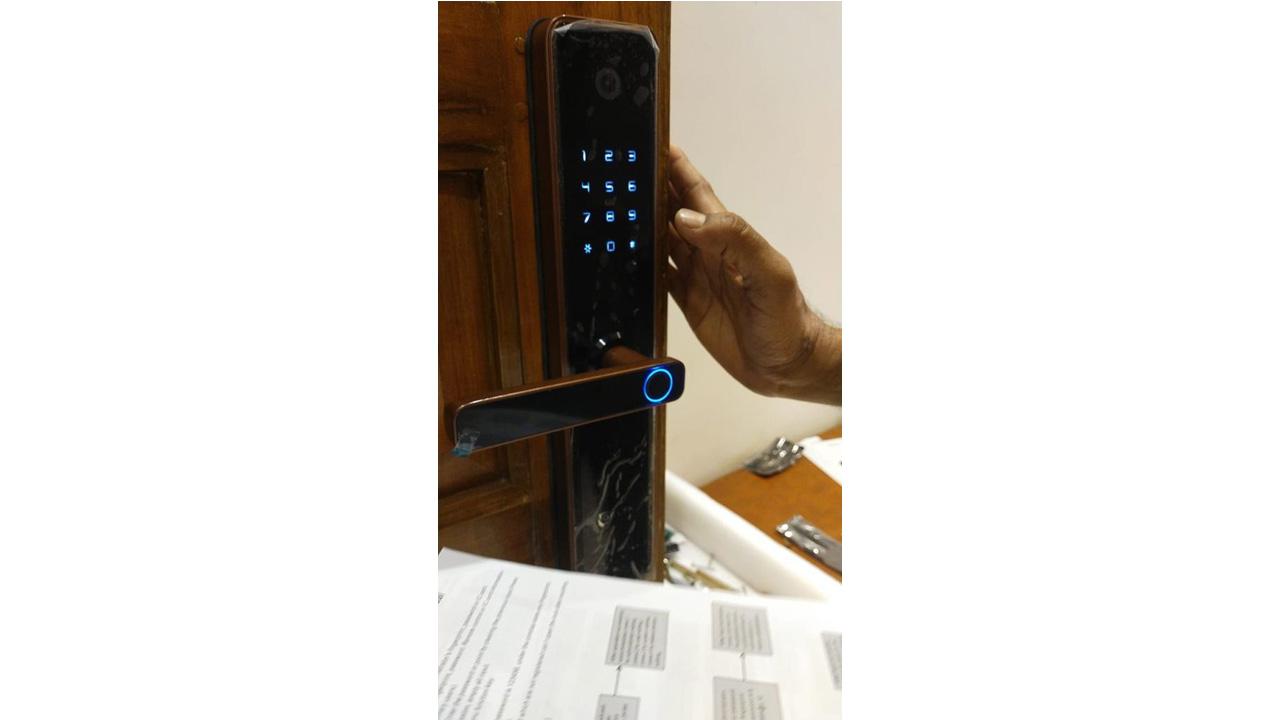 USER EXPERIENCE
I need to start this review with a disclaimer: I am very hesitant to fully submerge myself into a fully automated world. I may receive some slack for this, but I feel that a reliance on technology for every single aspect of my life is unhealthy. For me, personal responsibility for my possessions is essential.
I don't want to lose the awareness I have inside my home or for my vehicles. I don't feel comfortable with doors that lock automatically, headlights that automatically turn themselves on and off, or cars that drive themselves. Technology is great — until it fails. You are locked out of your home or you are stranded in a parking lot because the car battery died. 
I do realize that sometimes tech failures are related to human error but there are more opportunities for outside factors to come into play that are 100% out of a human's control. Those are the times that concern me. With that said, I did like the idea of having a 'smarter' lock incorporated into our household. So, I stepped out of my comfort zone and took a leap with the k1 pro.
Delta smart lock in Practice
As I mentioned earlier, the lock is beautiful. I really like the red bronze finish and I feel this adds a very modern touch to the design. I like that the user has a choice about how they unlock the door. They can opt to use the smart life app with wifi, enter their PIN on the keypad, or use a key to enter the home. For me, this was a great compromise between technology and mechanical devices.
Even I did have issues connecting the mobile app to the app via wifi. I have yet to get this set up successfully, so I have not been able to use the app to unlock the door. I plan to reach out to customer service in the future, but now this is not a priority for me as I can easily use the keypad to enter the PIN or use the key. 
But some issue found need to press doorbell button on lock for remotely unlock with wifi. Doorbell is not easily visible so need to improve this feature.
CONCLUSION
I do feel delta k1 pro is beautifully designed and crafted. The price is reasonable. It is relatively easy to use, with a few hiccups. As far as the lock goes, it does feel very secure and well-built. I do hope that future designs will be more accessible with video live call communication.
Delta lock only available at website www.deltahome.in