Looking to earn a Six Sigma Certification Online? Check out this below article.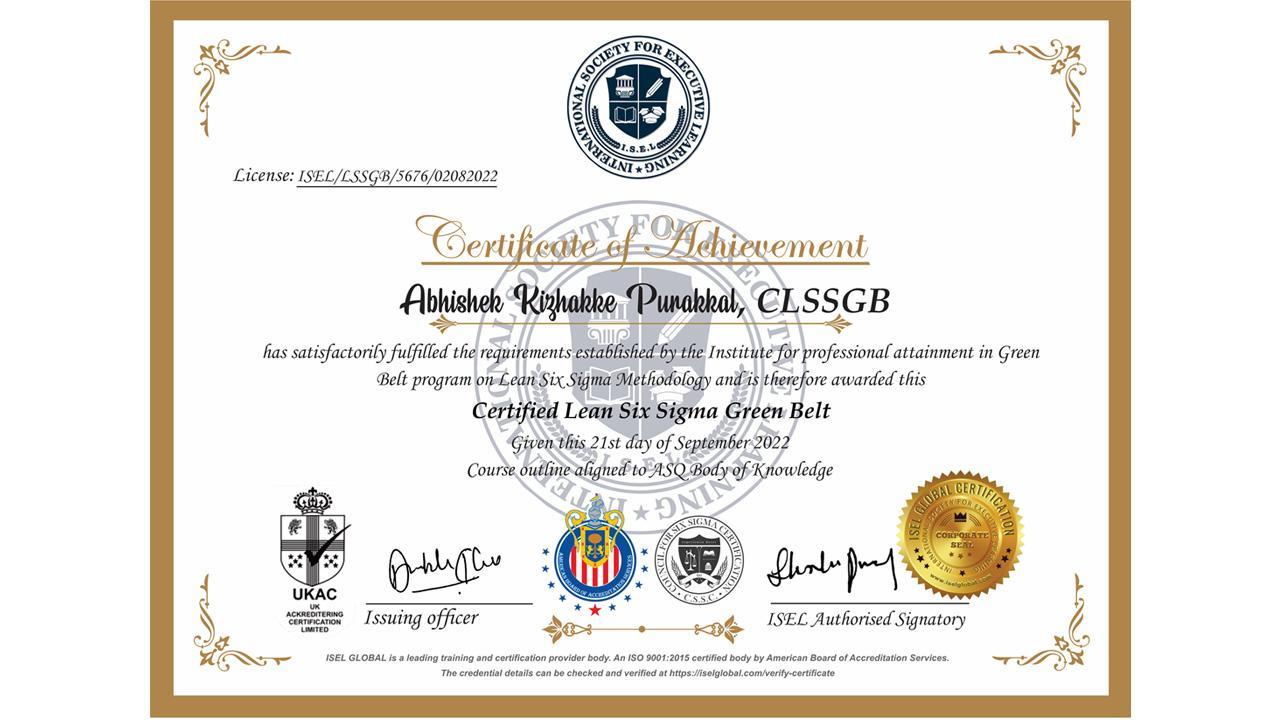 As the world becomes increasingly digitized, online learning is becoming more and more popular, and thus the demand for Six Sigma Certification Online is increasing. For good reason - Green Belt and Black Belt Certification online learning have a number of advantages over traditional classroom-based instruction. For one, online learning is more flexible and convenient, allowing students to study at their own pace and on their own schedules. Additionally, online learning can be more engaging and interactive than traditional lectures, thanks to features like video conferencing, chat rooms, and forums. And finally, online learning is often more affordable than traditional schools, due to lower overhead costs.

In this article we will tell how to earn a Six Sigma Certification Online mode, what is a Six Sigma Certification, which is the Best Six Sigma Certification Online for 2022 in India, and what is Six Sigma Certification Costs in India in 2022.
What is Six Sigma Certification Online?
There are many benefits of getting Six Sigma Certification Online. One benefit is that you can learn at your own pace and become certified in a shorter amount of time than if you were to take a traditional classroom course. Additionally, Six Sigma certification Online courses tend to be more affordable than traditional courses. You can also find courses that are specific to your industry or interests. When you have Six Sigma Certification Online, you will be able to show potential employers that you have the skills and knowledge necessary to help them improve their businesses.

What is Six Sigma Certification?
Six Sigma is a process improvement methodology that helps businesses to improve their efficiency and quality. It is a data-driven approach that uses statistical analysis to find and eliminate errors. There are different Six Sigma certification levels, but the most common one is the Six Sigma Green Belt., and Six Sigma Black Belt. This certification requires candidates to have a thorough understanding of the Six Sigma methodology and tools.

Six Sigma is a continuous improvement methodology that helps organizations achieve near-perfection in their operations. It uses a data-driven approach to identify and eliminate errors. The Six Sigma Certification approach has been very successful in many industries, and many organizations require their employees to be certified in Six Sigma. There are many online courses that offer Six Sigma certification. Some of the best courses are offered by universities such as MIT, Stanford, and IITs, and Certification agencies like ISEL GLOBAL, ASQ, BSI, etc.

Which is the Best Six Sigma Certification Online?
The best six sigma certification online programs are ones that are flexible and affordable. They should also be able to offer a wide range of courses for different levels of students. The coursework should be challenging but not too difficult. It should also be interesting and provide real-world examples. When choosing a certification program, it's important to do your research and make sure you're getting the best possible option.
The best certification providers offer quality education with flexible courses, and they have great track records for both customer service and helping students pass their certification exams.

The Best Six Sigma Certification Online for 2022 in India
A. Best Overall:The International Society For Executive Learning
B. Best Value:International Six Sigma Institute 
C. Best Self-Learning Program: Lean Six Sigma Institute
D. Best for Managers: Villanova University
E. Best Lean Program:American Society For Quality

What does Six Sigma Certification Cost in India?
The cost of Six Sigma certification in India varies depending on the provider and the level of certification. Expect to pay anywhere from Rs. 15,000 to Rs. 1,00,000 for a Six Sigma course. The price also depends on the length of the course and whether it is online or in-person.
For those looking to become certified Six Sigma Black Belt, the cost is typically between Rs. 25,000-50,000. For those looking to become certified Six Sigma Green Belt, the cost is typically between Rs. 15,000-30,000.