We cannot deny that e-commerce has proven to be an easy way to order anything and if your business is not online you might be missing a tremendous amount of business.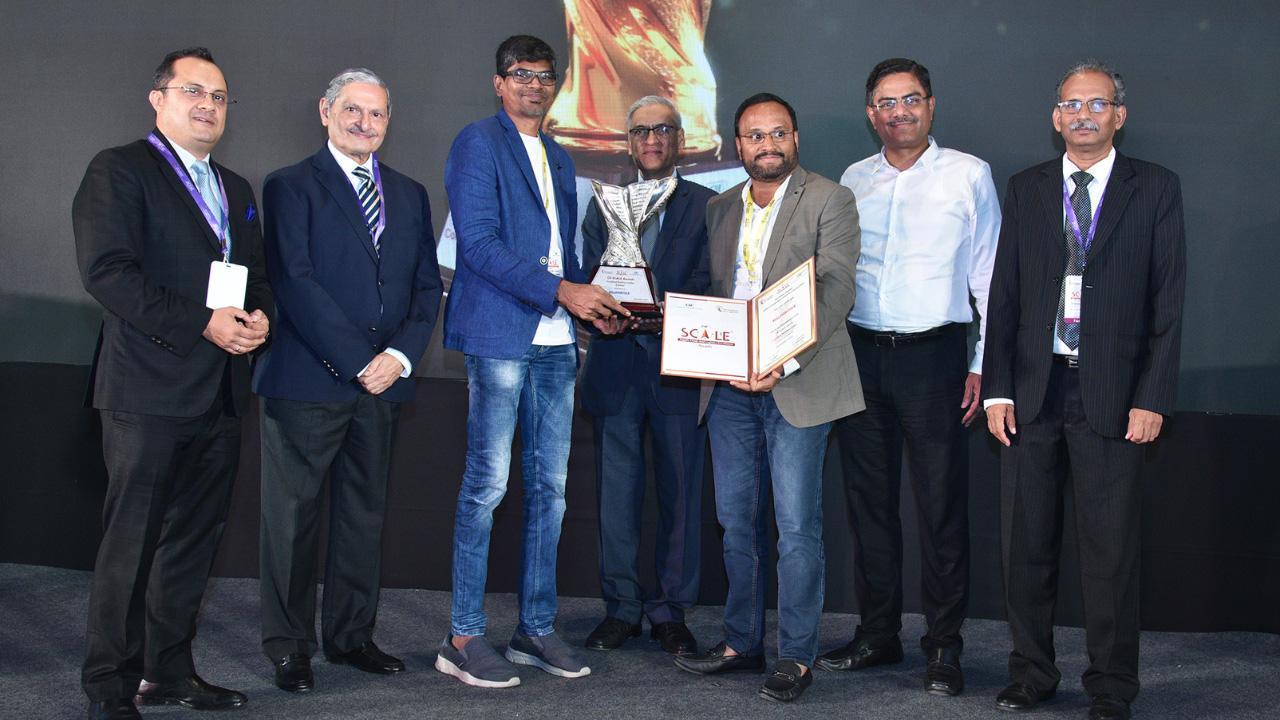 Team Rolloverstock awarded at CII's Scale Award (Supply Chain And Logistics Excellence)
B2B businesses aggressively embrace the digital-first approach and are taking precedence as a vital cog in the growth engine, enabling sellers to take their extensive product showroom network online, thus significantly increasing their visibility and customer reach. In the coming few years the B2B market is anticipated to grow exponentially around the world and hit the global market which will consequently amplify the Indian market to attain greater heights.
Rolloverstock is a trusted Online B2B eCommerce marketplace that connects manufacturers & master distributors with wholesalers and retailers to sell & purchase bulk quantities of products from a wide variety of product categories ranging from Home Appliances, Furniture, Electronics, etc., at wholesale prices without any limitation in the quantity i.e., Buyers can order "1000" products at a time easily, unlike other eCommerce platforms. The platform has distinguished itself by offering a cutting-edge platform that connects India's B2B market. Rolloverstock has enabled sellers to easily digitize and sell products in bulk on the online marketplace.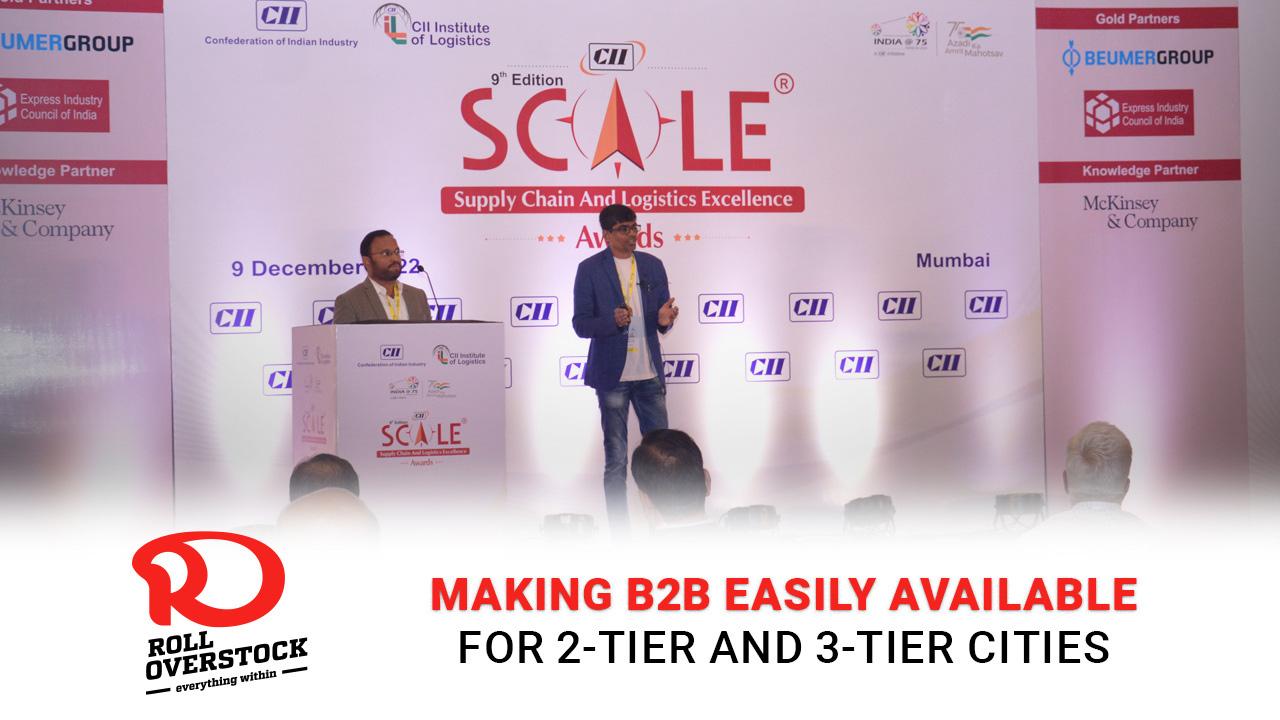 Rolloverstock is supporting Tier 2 & Tier 3 cities Retailers by enabling them to stock up merchandise directly from manufacturers & master distributors in bulk to meet their business needs. Rolloverstock Sales team visits the shops and gets their requirements and helps them with loans in the form of cash or credit from banks through which they can purchase products efficiently. As one of the most popular, and most effective marketplaces, Rolloverstock has established & set new standards in the B2B eCommerce space so that sellers can be rest assured to sell their products in the platform and thrive in the competitive business landscape.
Their team of experts is working with multiple logistic partners to ensure a smooth supply of bulk stocks. Since its inception, Rolloverstock has covered 200+ towns for painless supply and is constantly expanding and growing its commercial reach and customer base through a seamless digital experience.
The CII's (Confederation of Indian Industry) Scale Award (Supply Chain And Logistics Excellence) is a large and significant national-level award recognition that works to create and sustain an environment conducive to the development of India, partnering industry, Government, and civil society, through advisory and consultative processes. 
The company's Global CEO, Kishore Kumar Yedam, and Global MD, Kishore Kapuveedhi were invited to the SCALE Awards event held at The Lalit, Mumbai on 9th December 2022. Rolloverstock vied against all big companies in the race and based on several criteria and case study of the platform, the jury members selected and awarded Rolloverstock for its scalable & seamless B2B platform experience under the E-Retail Category.
Rolloverstock has exploded into popularity quickly through quality products and attracting a large customer base. Being able to gauge what phase your business is in right now will help you prepare for the inevitable obstacles and resolve them quickly as they arise. Businesses of today are working to shorten the lead time from sale to delivery and create an enhanced customer experience that beats customer expectations. Planning a carefully targeted product strategy can be all the difference between a futile business attempt and a golden opportunity. Having a dynamite product handy is not just sufficient today, the sellers need an effective website to market & sell it strongly.
Rolloverstock features products from 10K+ verified vendors and 20 Lakh+ customers across the country, with over 1000+ product categories that include Electrical, Large Electronic Items, Computers, Laptops, home appliances, Home Décor, Home Furnishing, and many more to choose from. The platform allows sellers to offer the best products to customers at a discounted price and earn higher profit margins. The platform has seen substantial growth since its inception and is currently operating in PAN India.
The Leadership Cadre of Rolloverstock thoroughly studied the market and understood how to differentiate their new brand to outgrow their competitors and help manufacturers scale their businesses. Rolloverstock has provided business owners with an easy-to-use B2B eCommerce platform for selling products and therefore enhances the bottom line. 
From Capacity Planning to Inventory Management & Optimisation, Demand Management, Master Production Scheduling, Materials Replenishment Planning, Order Management, Shop Floor Execution, Supply Chain Continuity Planning, Supply Chain Visibility, Supply Chain Networks, and many more, Rolloverstock is modernizing and simplifying the B2B business through a ready-to-go wide range of products directly from manufacturers & master distributors to retailers & wholesalers. Rolloverstock is boosting business growth in India and uplifting the B2B ecommerce economy.