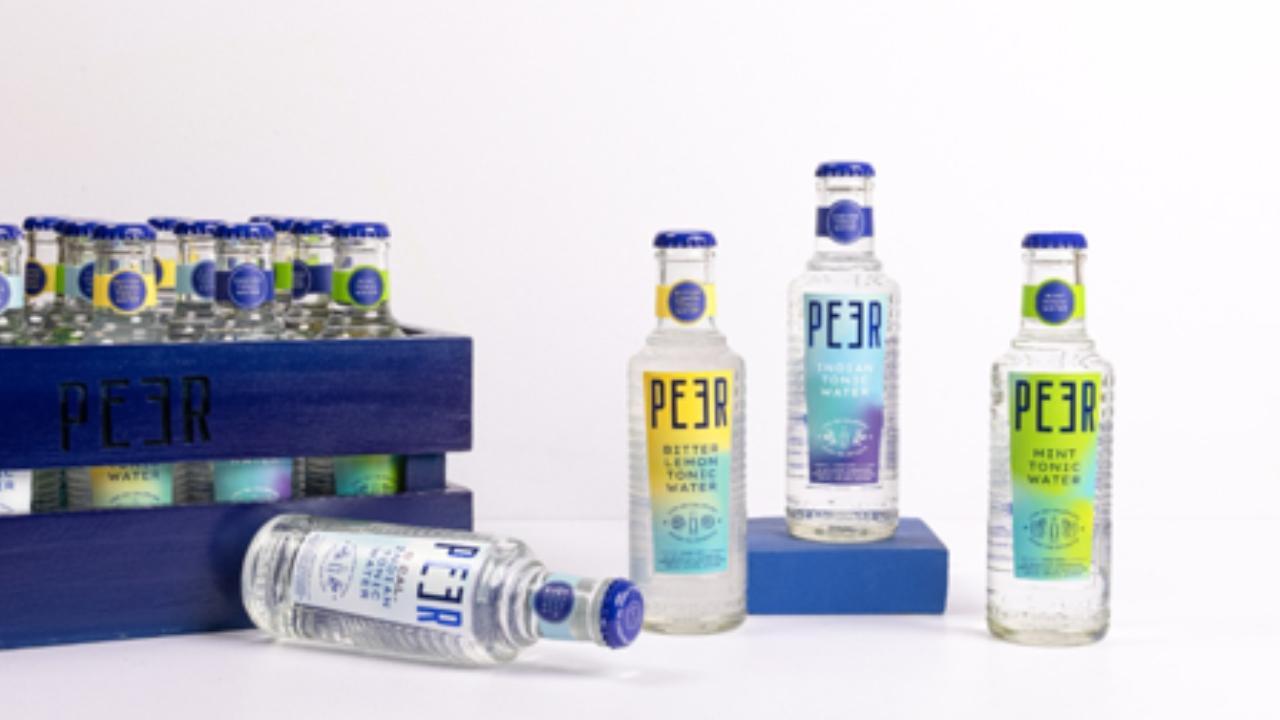 PEER, Anant Jangwal
The ready to drink and beverage market across the country has grown exponentially in the past few years. The rising demand for niche products has also led to much innovation and new and exciting offerings in the market. The concept of having interesting mixers to go with alcohol brands is now gaining strength as is the concept of ready to drink cocktails, or cocktails on the go. A growing and evolving consumer, with higher disposable incomes and a more sophisticated palate has been
The market has recently seen an explosion of sorts with this category offering new brands that are disrupting the market. Among mixers, Peer Drinks has been making a wave with consumers. Peer Drinks offers Tonic water in 4 variants - the regular Indian Tonic, Mint Tonic, Bitter Lemon Tonic, and a Zero calorie & Zero sugar tonic, which is the first of its kind in India. In the words of Mr Anant Jangwal, Founder, PEER, "We wanted to create a tonic that has superior taste but without the extra sugar and calories. This is one reason why it took PEER 1.5 years, 20+ blind tasting focus group sessions, and numerous ingredient combinations to perfect the flavour profiles while containing 50% less sugar than other mainstream tonics. PEER has gone a step further and even created a zero sugar and zero-calorie tonic variant for the health-conscious consumers."
ADVERTISEMENT
Another brand, Tipsy Tiger brings in a refreshing perspective to mixers. Founded by three friends on a chill session, Tipsy Tiger offers fuss free cocktail mixers with a quirky and fun design sensibility and unique approach. The mixers come in four great flavours - Old Fashioned, Whiskey Sour, Bloodiest Mary, and Orange & Kaffir Lime Mojito.
Adding a new dimension to drinking on the go, is the newly launched Beat Spirits, which has recently launched carbonated gin seltzers in a bottle, in three refreshing variants of Original, Watermelon and Cucumber. In the words of Founder Vidur Relan, "Beat as a brand is trying to solve this problem of having cocktails anywhere any time conveniently in an on go and fashion and hence this is the main differentiation in the need cap that we are trying to address."
Adding on the readiness of the market, Anant Jangwal from Peer says, "When you walked into a modern retail store in 2018 in an Indian metro city, you primarily found 1 option – canned tonic water priced at ~INR 50 containing as much sugar as any soft drink. Today if you walk into the same store, you will likely see a full section of 4+ premium tonic water brands, available across a variety of exotic flavours, low calorie/sugar content, and priced upward of INR 80 for a 200-250ml glass bottle. The category and consumer preferences have rapidly evolved in just the past 2 years. Indian consumers were willing to pay a higher premium and wanting to experiment with a wider variety of gins. About 70% of the time when a consumer is having gin, it is with tonic water. Since the market of gin is growing, so is the tonic water market."
Agree's Vidur, "I think today, the Indian consumer wants to try different new products, expecting to try varieties in beer, wines and so on. They also have diet and health concerns and what they are consuming and here through our brand we are solving that problem as well, Beat is a low calorie, lighter alternative to traditional alcoholic beverages at the same time giving the consumer what to choose from. So given the current day and age we  are in considering today's exposure to the consumer we believe it is the perfect time for products like us to enter the market and provide varieties to choose from."
On introducing Tipsy Tiger in the market, Co-Founder Abhishek Chopra says, "The word 'Cocktails' usually paints the image of fancy glasses, and a certain mysterious perfection. However, Tipsy Tiger is here to shake things up with its unapologetic flair. We wanted to bring bar like quality of cocktails to the fun, fuss-free setting of home & define ourselves as a mischievous cocktail brand for an anarchist world. As the world gets difficult to tolerate every day, the brand's icon, a person in a tiger suit tells you to deal with it, through a cocktail glass in hand, and a whole lot of fun".
Here is to happy drinking, as we all mix our way to a new drinking culture.