The water we depend on is increasingly very rare. Some of you may find this hard to believe considering that water covers approximately 71 percentage of the Earth and flows freely from our taps. But fresh water is a limited resource.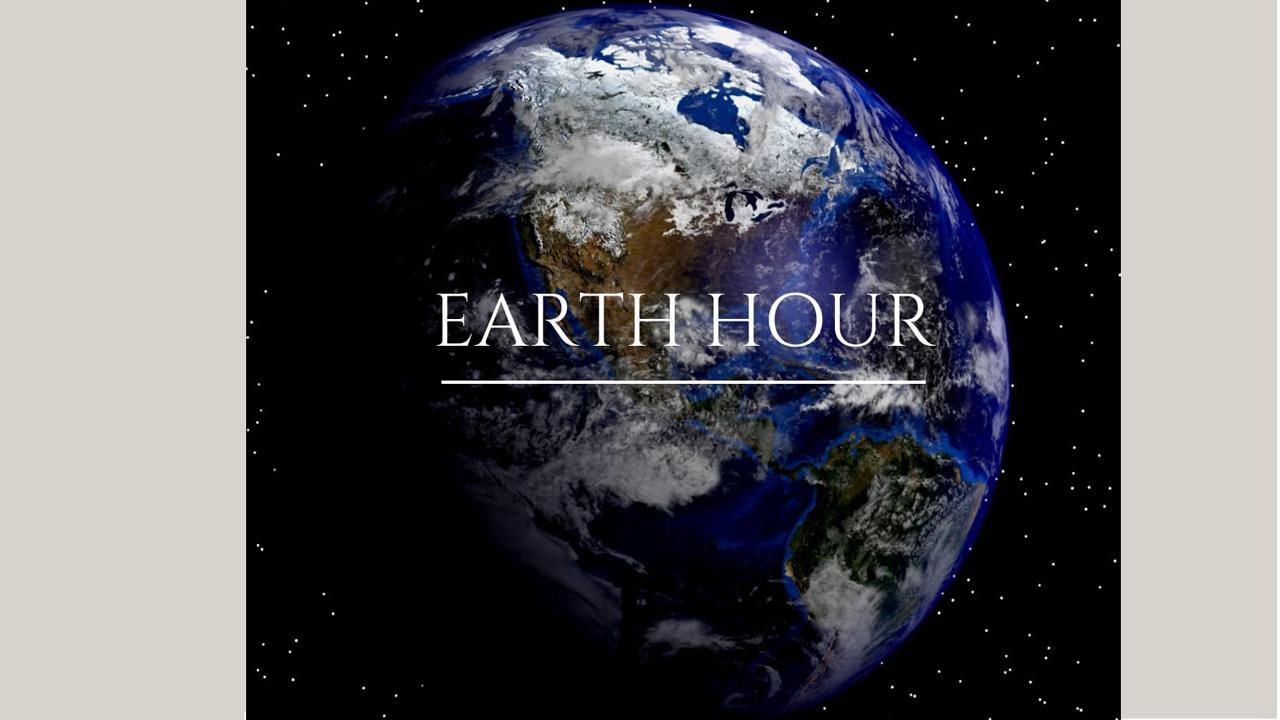 Less than 1% of the water on earth is available for human consumption. The rest is either too salty or frozen in ice caps and glaciers. As the world's population grows and climate change brings drier and warmer weather, fresh, clean water will become even scarcer.
Our country is on the brink of a serious water crisis, with many rivers shrinking and groundwater resources nearly exhausted. Nearly 330 million people are affected by water scarcity and others are struggling with conditions such as extreme drought.
ADVERTISEMENT
As the world is celebrating earth hour today, we need to educate people about the importance of saving water and cherishing every drop of water.
Earth Hour began as a flagship event to bring attention to climate change and raise awareness in global and local communities about environmental issues.
You may have turned on the tap today to shower, shave, brush your teeth, mop the floor, cook, do the dishes, do the laundry, or water the plants. But have you thought about how much water you use?
According to Indian standards, the average household water consumption per person per day in Indian cities is about 135 litres. A person uses about 27% of the water for bathing and going to the toilet. Basically, a leaky faucet can spill 4,000 drops, the equivalent of one liter of water. It takes about 25 liters of water to flush one toilet. According to the report, an average person wastes 0-45 liters of water per day.
Meanwhile, if citizens don't turn on the tap for an hour during Earth Hour, that's almost 2 liters of water.
In addition to hand washing and rinsing, individuals should try to investigate how they use a bucket of water overnight instead of tap water. They can also fill drinking water bottles and put them in the freezer before the event.
"No matter where you live, water should be a matter of concern for everyone, Using water also uses electricity, so using less water saves water, saves energy, saves money and reduces greenhouse gas emissions. Even by saving a single drop of water in one day, we can save tons of water all over the world. The oceans were never formed in one day; drop by drop, each day, these large oceans were formed. Similarly, if we take the initiative to save only one drop of water, it can cause a massive change. All we need to do is make a move," said- Mr. Anupam V Joshi, Founder & Managing Director of WAE Ltd.
Also, lights are being turned off around the world at 8:30 p.m. on Saturday evening for the annual Earth Hour. It aims to unite millions of people around the world to show solidarity for both people and the planet. This year's event invites people around the globe to unite in a moment of reflection on our relationship with each other and our collective home.
"All that electricity, since we realized we were using it for an hour, saved 16,929 MWh, or 16,929 GWh of energy. So let's put things into perspective. The efficiency of how much electricity can be produced from coal varies between 400 to 500 kg per 1 Megawatt. Taking a 450 kg average we can deduce that the amount of electricity we save in one hour, equates to about 7,618,050 kg of coal. And all of this from just sacrificing your favourite TV shows and chat apps for 60 minutes," said According to the study, earth hour probably saves less than 0.01% of electricity consumption.
Also, on the occasion of the earth hour the companies should also shut their machinery for 60 minutes so that it can help to reduce carbon footprint, also plays an important role to conserve energy and take action against climate change.
Nature is the lifeblood of Earth's 7.6 billion people. It supports our societies and our economies and is one of our greatest allies in the fight against the climate crisis. But today, nature is declining like never before.
"We are disrupting the natural systems we depend on for our health and well-being faster than they can recover - putting our survival and survival at risk. We are encroaching on wildlife habitat, putting ourselves and our ecosystems at risk. Earth Hour 2023 is an important opportunity for all of us to join millions in the international commitment to halt and reverse natural losses. In these trying times, we need to take care of each other and the home we share – now more than ever, we need to transform our shared future," added Mr. Joshi.
From a symbolic "lights out" event in 2007, Earth Hour has evolved into a true mass movement embodying the power of people to drive seismic change. It is once again one of the largest grassroots environmental movements in the world, inspiring some 190 countries, businesses and organizations around the world to reaffirm their commitment to the planet.