In the discussion like this we can talk on & on but raising concerns and suggesting solutions  are not going to work . We need a robust platform where these suggestions become our way of life that turns  our choices into our command says "Productivity Conultant & Founder of Sanchar Shakti" Kabeer Goswami.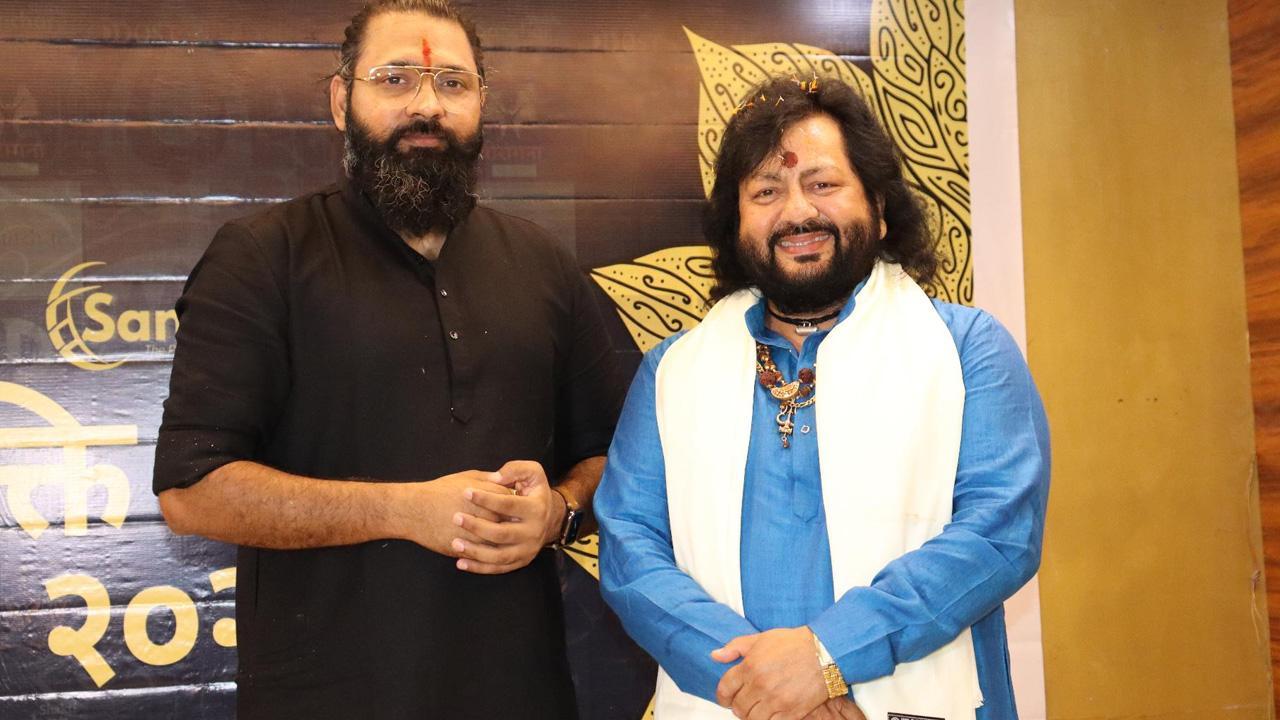 Kabeer Goswami & Nandu ji Maharaj at Shakti Samman by Sanchar Shakti
Technological advancements are evolving way faster than we could have ever thought & Imagined, this speed is  crushing everything what ever coming across says Kabeer Goswami.
He also explained that during AI evolution it was thought, AI will hit mechanical jobs( Labour Jobs ) at first then it  will impact our offices, then decision makers & later it will suffice the human creativity. It is very unfortunate that  it  impacted  in  reverse  order  and  curtailed  the  creative  engagement  of  Human  Genius  &  shockingly  wrong  algorithms are killing humans. As we all can see this is going to create an anomaly the way we are leading our  lives & turning us less useful to the systems.
ADVERTISEMENT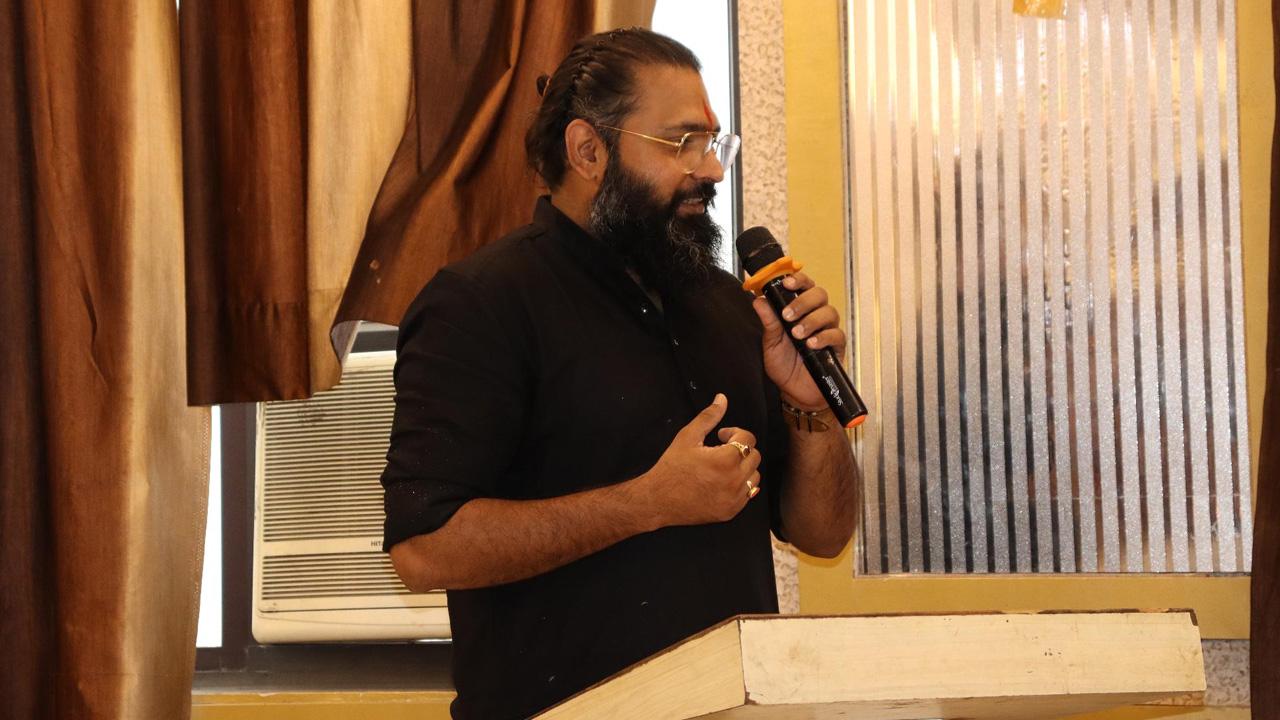 Kabeer Goswami Addressing ll Women entrepreneurs, Social workers & contributors at Shakti Samman Samaroh
Humans are driven by emotions & this emotional intelligence connect them with each other that collectively  results as a families , societies , nations & world . But the sense of becoming useless is the the most depressing  feeling  some  may  try  harder  to  get  advanced  some  may  leave  the  situations  on  fate.  Need  not  to  explain  scenarios  where  Artificial  Intelligence  is  evolving  machines  with  ever  learning  algorithms  making  them  way  smarter than humans - that can be explored in google search.
He  says,  the  biggest  questions  that  must  come  in  our  minds  what  are  the  options  left?  Further  added  unfortunately almost none there are few things we all must realise before making our perceptions & patterns.
There  is  something  machines  can  not  take  control  over  that  is  our  power  of  Impressions  &  command because if that thing happens will be the end of humanity . This is also true your command is completely  driven by the machines you are totally submerged into like games , social media etc. killing your creativity , decision making & these programs are learning all your selective patterns, emotional choices, response time  and gaining command on your Impressions.
Now the supply chain is also totally in control of Machines. In other words we can say Machines are notonly controlling you but your societies, economies & politics. That is disastrous & alarming.
The only command or power you are left with is working against you. Its time to realise that nothing but your enhancedperceptionwill alter your choices in yourfavour.
Transition like this seems difficult to us what will happen to our next generation?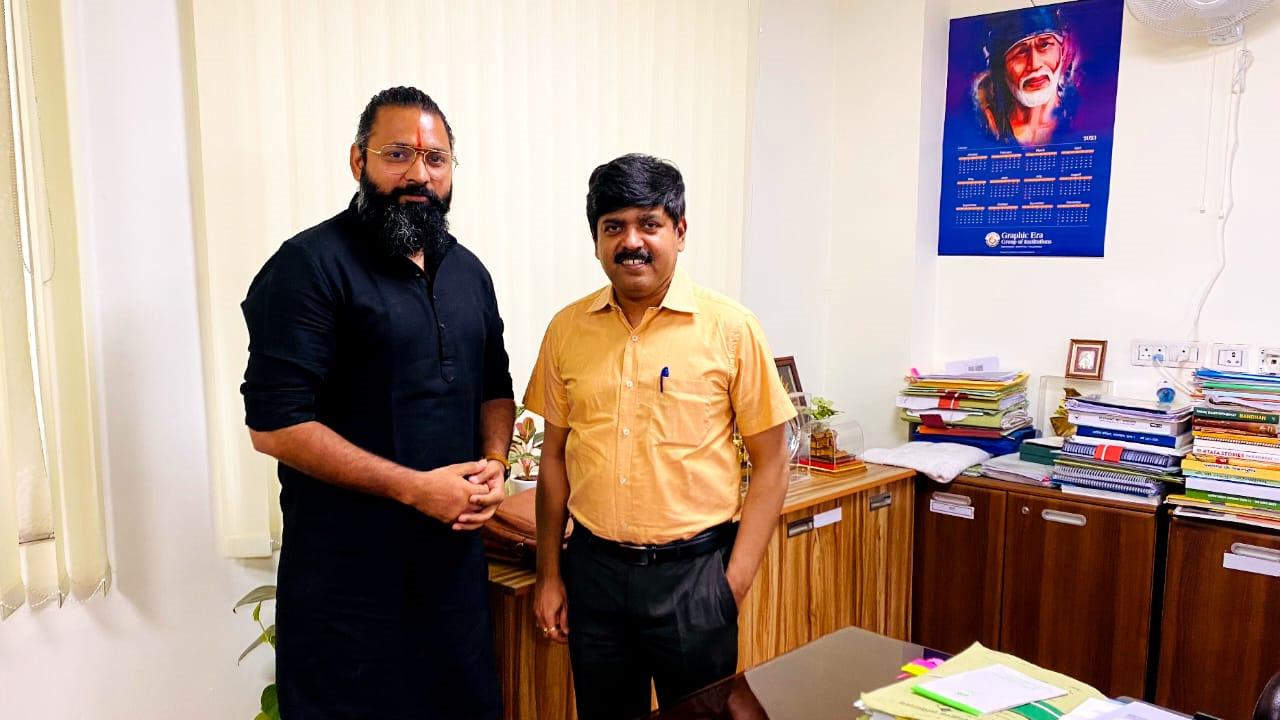 Kabeer Goswami & Meenakshi Sundaram Ji ( Principal Secretary Uttarakhand ) during a Dialogue
Things we all must ensure to happen:
Our power of Impressions creating trillion dollar industries - We must ensure your power must serve you to  make you financially independent
Learn & educate your self where your career and business must be driven by your choices - Spiritual  education  will  open  up  real  genius  within  you  where  your  choices  and  decisions  are  yours  only  unaffected by anything else you are bombarded with.
Schools & colleges are not enough your kids need more attention, care and a futuristic approach to their life.
To  provide  education  that  is  the  need  of  the  hour  &  to  make  a  powerful  career  just  by  using  our  power  of  impressions needed a system and we started building blocks & it has taken a shape "Sanchar Shakti". A platform  where your power of impressions will work for you & what you learn will give you freedom from technological  control driving your choices. 
Future  is  highly  volatile and  uncertain  in  such a  scenario auto  pilot  is  the  drive  of  life  but  collective  selection  based upon awareness and wisdom will assist us sail through this AI Revolution.