The increasing popularity of space is evident in the media and the public's fascination with all things related to space.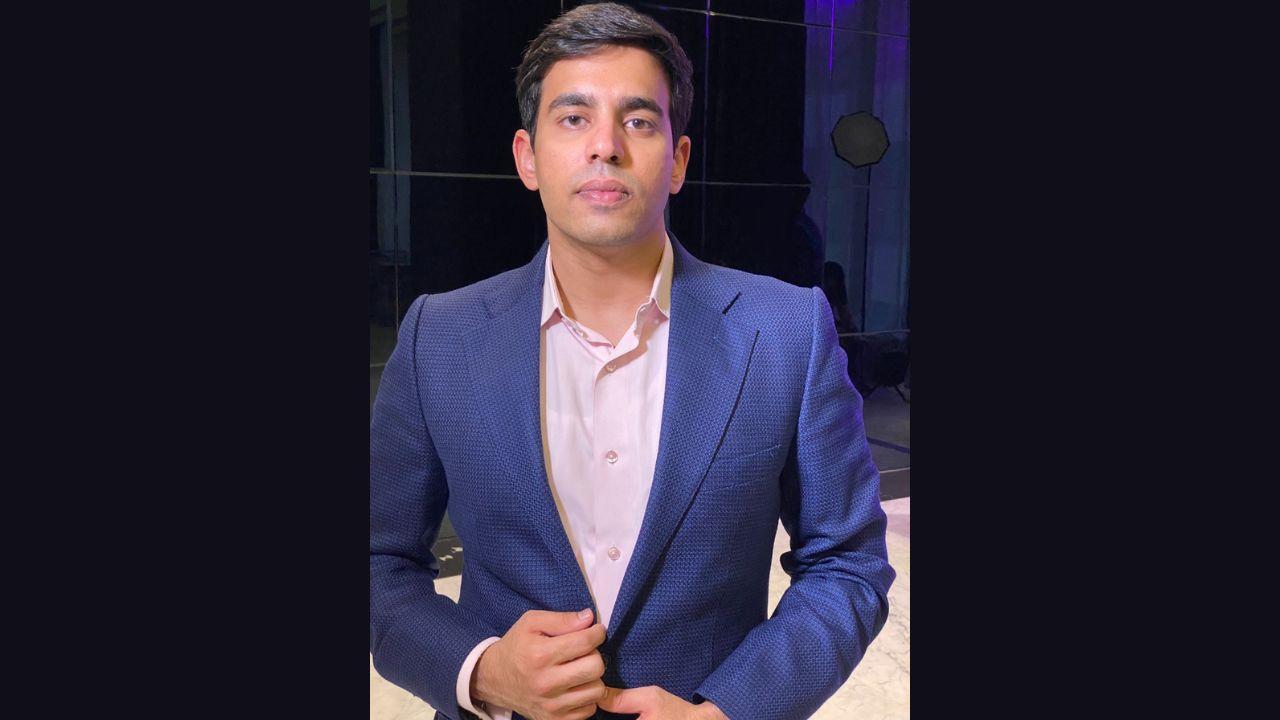 Shivam Gupta, CEO & MD at Space Technology & Education Pvt. Ltd.
The number of books, movies, and television shows nationally and internationally has increased while the Space Technology & Exploration missions of NASA and ISRO have also increased in recent years. This renewed interest in space is also evident in the number of people who are now interested in pursuing careers in the field of space science and engineering. The space sector is constantly evolving, with new advancements being made all the time one of the latest advancements is that allows users to experience anti-gravity and zero gravity at home through VR Headsets. Content development is still in its early stages, but it has the potential to revolutionize the way we experience space.
Space educators should take advantage of this tailwind and use it to inspire the next generation of space explorers. They should encourage young people to learn about the various aspects of space science and engineering and to consider pursuing careers in these fields. By doing so, they will help ensure that the future of the space sector is bright and that humanity has a chance of Space colonization on Mars or other planets with new innovations and research. As Earth stands a a single-point failure to humanity, and NASA recently conducted the Dart Missions there is a chance that humans can be protected from external threats in future, from the potential situation of Asteroids colliding with Earth; this sort of magnificent mission and research should spark interest of today's youth to contribute to the field of Space Science either through educating others or helping develop technology.
What To Expect From The Future Of Space Exploration
There is no doubt that space exploration has come a long way since its humble beginnings. With the launch of Sputnik 1 in 1957 (the first artificial satellite to orbit Earth) and the first space flight in 1961, humans have since been able to venture further and further into the great beyond. As technology continues to advance, the future of space exploration looks more and more exciting. With new advancements in propulsion systems, robotics and artificial intelligence (AI), we could soon be exploring the solar system beyond in ways that were once thought impossible.
In the near future, we could see spacecraft powered by nuclear fusion or other advanced energy sources. These propulsion systems would allow us to travel much further and faster than we can today. There are many unknowns when it comes to the future of space exploration, but one thing is for sure: it is going to be an amazing ride.
Other potential missions include sending manned missions to Mars and beyond, as well as establishing permanent human settlements on the Moon. With continued advances in technology, who knows what else we might be able to accomplish in the coming decades!
As space exploration evolves, it is important for space educators to keep up-to-date with the latest developments. By staying informed, they can help inspire a new generation of explorers and ensure that our species' future includes a continued presence in the final frontier as Space exploration is our only important future for the survival of humanity.
As space exploration and involvement in the field increase, it is important for educators to be proactive in teaching about space. Teaching the basics of astronomy and space science will help give students a foundation on which to build more specific knowledge. Educators must use the correct expertise, hands-on activities, and industry research, while also involving parents to prevent changing a child's interest to common career paths as they are the easiest to enter, but they are also the most competitive. There are many different types of jobs involved in space Technology and Education, so it is important for students to know what their options are.  Introducing students to the different career options available in the field of space will help youth to be trained with a set curriculum of Astronomy and Space to encourage superior growth in the future and it will open career field's in profile of becoming Scientists, Explorers, Astronauts & Entrepreneurs.
There are endless possibilities when it comes to exploring and understanding our universe, so it is important for students to tap into their creativity. Encouraging students to be creative and thinking outside the box when it comes to space exploration. Educating about the importance of satellites, how the sun affects us, Earth being a single-point failure for humanity - what asteroids can do, etc. will lead to more acceptance of space science. Conveying the importance of Astronomy and Space Science so the myths and biased opinions around astrology can be changed, resulting in a stronger scientific temperament of our society.
Conclusion
Space educators should strive to take up the mantle and create a new generation of space explorers that can help humanity reach new heights. There are job opportunities also to become a Space Educator and the same can be explored at: www.space-global.com/career the 30 days course will make you a Space Educator and you can help revolutionise the Space Education sector. The same can be pursued after having graduation qualification in engineering or medical sciences as it would help the potential educator with faster grasping of content knowledge that the educator will learn and that they will impart to students in future.
The author of the article is Shivam Gupta, CEO & MD, Space Technology & Education Pvt. Ltd.