The UPSC Prelims examination is one of the most challenging exams in the country.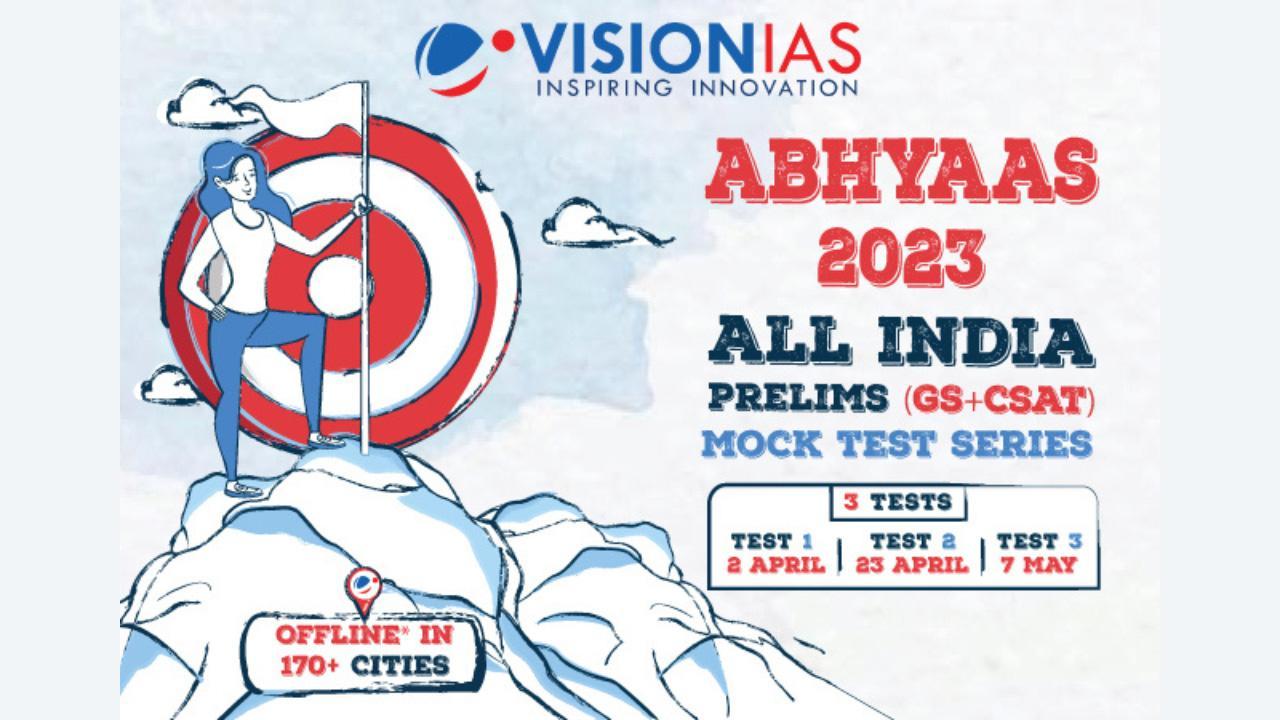 Success in this exam requires careful planning, diligence, and dedication. One of the most essential tools of effective Prelims preparation is Mock Tests and Post Test Analysis.
Aristotle's dictum, "We become what we repeatedly do. Excellence, therefore, is not an act but a habit," becomes prophetic while analyzing the benefits of taking Mock Tests and conducting a thorough post-test analysis. This conscious and repeated exercise has a profound impact on students developing habits that lead to excellence in their exam preparation.
ADVERTISEMENT
Mock Tests are designed to help aspirants understand the nature of questions and the demand of an examination. These tests help aspirants get accustomed to the type of questions, difficulty level, and the time required to solve the paper. 
Monotony has a detrimental impact on students' productivity and learning outcomes. Solving Mock Tests breaks this monotony of mere reading and remembering and makes the learning process more engaging.
Appearing in Mock Tests enables aspirants to test their understanding of a broad range of topics, recall information, and reinforce their learning. They also facilitate the application of this acquired knowledge while providing an assessment of the preparedness level of aspirants.
Resource management is a daunting task faced by most students, especially before the Prelims examination. Mock tests effectively validate the resources used by students and instill confidence which keeps students focused on their preparation.
Success and failures in Prelims are often decided by decimal scores and even a small error can be fatal. Practicing mock tests help students minimize avoidable errors such as incorrect or incomplete understanding of questions and choosing the wrong answer even though they are aware of the correct one.
Mock Tests help students develop smart problem-solving tools, such as elimination methods, and intelligent and informed guesswork, among others, which can aid students in achieving higher scores.
Students appearing in mock tests of varying difficulty naturally develop the ability to identify the optimal number of questions to be solved in a test paper that would safely help them qualify the Prelims.
Along with appearing in mocks, students are also advised to solve Previous Year Questions (PYQs) as well. These help aspirants get accustomed to the type and language of questions, their difficulty levels, and recent trends. Practicing PYQs enhances students' readiness to take up the UPSC Prelims examination.
 It is important to remember that utilizing Mock Tests is just one side of the coin, and it should be coupled with a diligent post-test analysis to derive tangible benefits from the whole exercise.
Post Test Analysis provides an avenue for identifying learning gaps, value addition, and knowledge enrichment. Aspirants can learn new concepts and ideas through the questions asked in the Mock Tests, and the causes of errors made by carefully analyzing the solutions.
Post-Test analysis can assist students in improving their time management skills. By assessing their pace, precision, and time spent revisiting their answers, students can use their time more efficiently during the actual examination.
Factors such as calmness of mind, energy levels, and cognitive abilities play a decisive role in influencing the exam-day performance of aspirants. Appearing in offline mock tests contributes to positive habit formation such as discipline, punctuality, and resilience among students.
In this endeavour, Abhyaas Prelims Mock Tests provide the most opportune moment for students to experience the actual UPSC Prelims exam-like environment. With its national-wide presence in more than 170+ Cities, Abhyaas brings real-time exam experience closer to students' doorstep.
Additionally, Post-Test Analysis, Live Test Discussion, and an All India Ranking help students refine their approach, improve their learning plan, and address any knowledge gaps.
Better performance in subsequent Mocks, reduced errors, efficient utilization of time, and great command over the subjects fill students with confidence as they develop habits into excellence. This ultimately engenders a positive mindset in students which empowers them to perform to the best of their abilities in the UPSC Prelims 2023.
Practice does not make perfect. Only perfect practice makes perfect." - Vince Lombardi
Visit us at: 
Or Call us at: 8468022022, 9019066066