Celebrating Two Years of Yuse: A Leader in Crypto Adoption via UPI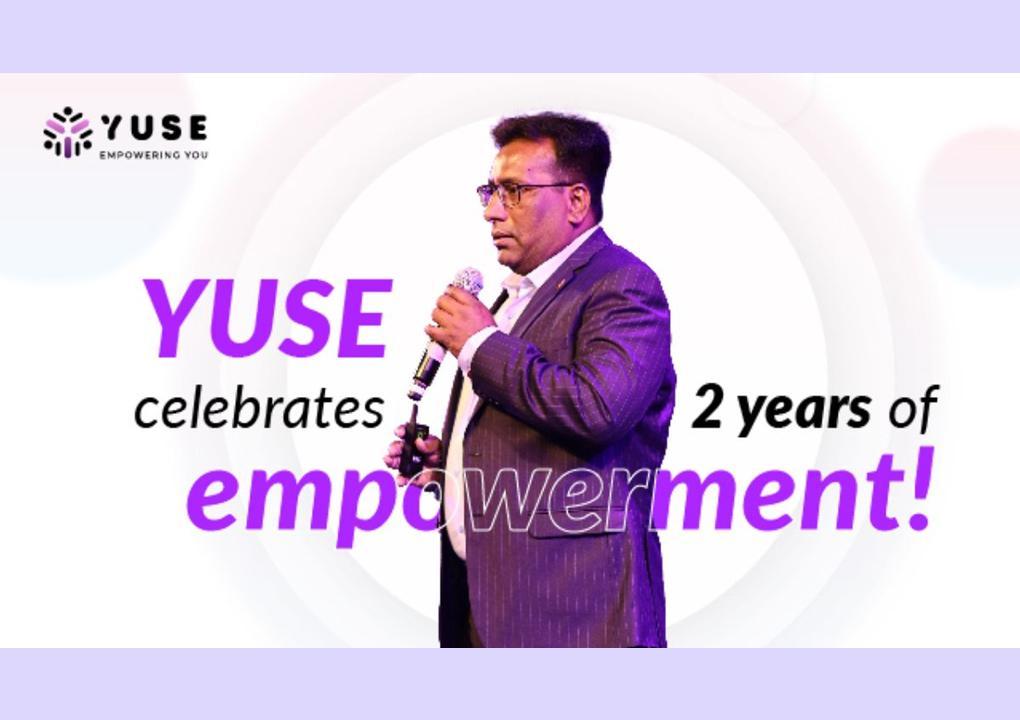 Two Years of Empowerment: Yuse, Netherlands-Based Company Leading Crypto Adoption with UPI Integration in India
Mumbai (Maharashtra) [India], September 22: Yuse's remarkable journey in the crypto and blockchain ecosystem over the past two years has been marked by substantial growth, strategic advancements, and a relentless pursuit of excellence. As they celebrate their second anniversary, it's evident that Yuse is poised to continue its transformative impact on the digital landscape.
ADVERTISEMENT
Yuse, the dynamic Netherlands-based company, has been making waves with its immersive ecosystem, all powered by a single multi-utility token, $YUSE. Their extensive services cover a wide range of sectors, from user-friendly crypto wallets to metaverse experiences, gaming, NFT marketplaces, communication tools, and travel solutions. 
It has partnered with On Meta and On-Ramp to present an innovative solution to the challenges related to crypto adoption, especially in India. Their goal is to demystify crypto, making it accessible to everyone. "We're excited about introducing this in India; it'll make crypto adoption super easy and ensure everyone gets the most out of it," says Umesh Pandey, Founder of YUSE. The Yuse wallet, with its unique ability to purchase crypto assets using UPI and IMPS within 30 to 40 seconds, is pioneering innovation in India's digital financial landscape.
YUSE, with its immersive ecosystem, positions itself as a catalyst, infusing the energy of crypto wallets into the lives of ordinary individuals. This decentralized crypto wallet empowers individuals to navigate the crypto world with ease, and confidence.
Security and user experience have always been top priorities for Yuse. Over the past two years, the platform has undergone multiple upgrades to ensure that its users enjoy a seamless and secure experience. These enhancements are proof of Yuse's commitment to providing a safe and user-friendly environment for all.
Yuse's journey has been closely intertwined with its vibrant community. Over the past two years, community outreach has evolved, bringing together individuals who share a passion for innovation and crypto adoption. The Yuse token, $YUSE, has become a versatile asset within this community, finding applications that go beyond the ordinary.
In a fast-growing digital revolution, the Yuse Wallet stands out as a symbol of accessibility, empowerment, and innovation. With a strong focus on the future and users' needs, it embodies financial evolution and transformation. Join Yuse in celebrating two years of progress, partnerships, and promising horizons, and be a part of the digital revolution that's shaping tomorrow.
To learn more, please visit https://yusetoken.io/ 
<<<>>
"Crypto products and NFTs are unregulated and can be highly risky. There may be no regulatory recourse for any loss from such transactions."
"Exciting news! Mid-day is now on WhatsApp Channels

Subscribe today by clicking the link and stay updated with the latest news!"
Click here!