Tell us a bit about OneRare and your motivation behind setting up this company.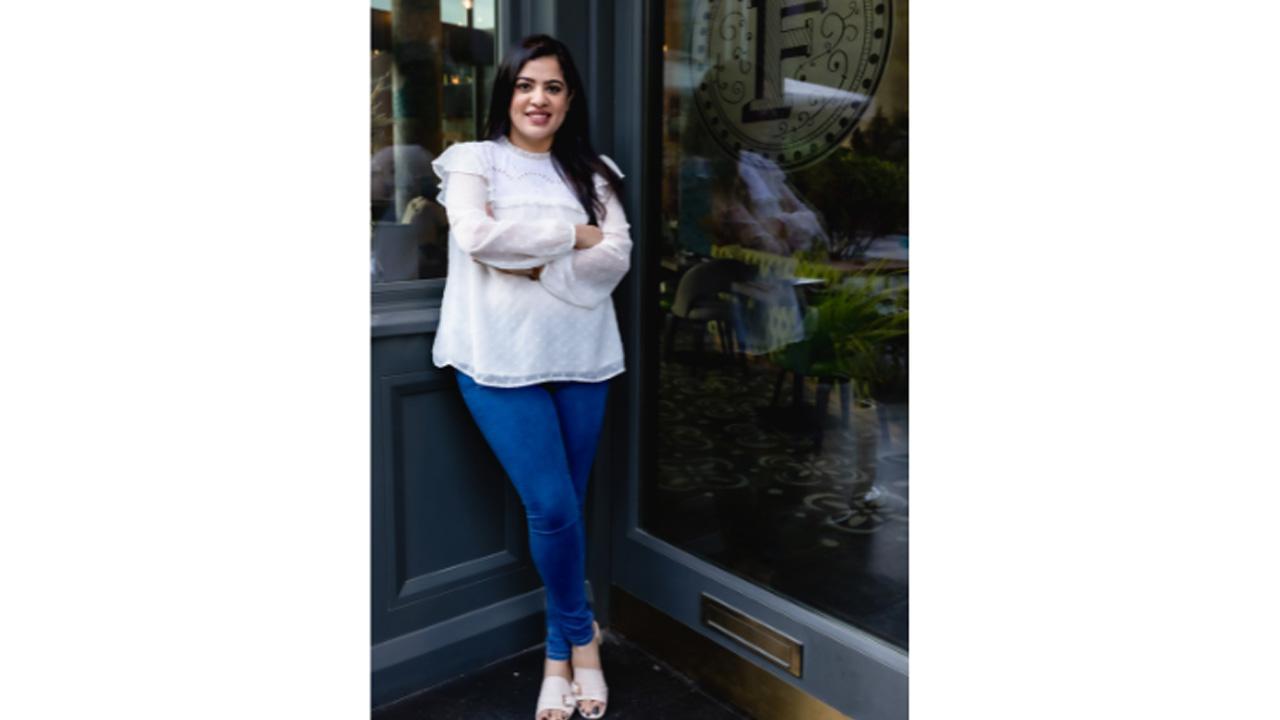 OneRare is building the Foodverse, which is the first-ever Food Metaverse in the world. We are on a mission to empower the F&B industry with blockchain to & build the largest Web3 community of foodies. We are creating Food NFTs, Gaming Zones, as well as irtual Experiences for Brands.
Blockchain has always lacked a layer of educational gaming, which can teach people how to access Web3 in a fun and engaging manner, and that was our main motivation behind OneRare. My co-founder and husband, Gaurav and I are foodies, and food has always been an essential part of our lives - from our childhood memories to our travels. So we decided to bring this love and familiarity of food to a new technology - allowing people to celebrate food in an all-new manner via NFTs, asset ownership and interactive experiences.
ADVERTISEMENT
What are your product offerings and the problem you are solving?
OneRare started as a Gaming Project, aimed at celebrating food and foodies. But along our journey, we discovered the massive opportunity for the food industry reeling from the pandemic to leverage this new technology and break the shackles of local monetisation.
Today, OneRare has many offerings - for the F&B Industry as well as the Web3 Foodie. We are live with our Gaming Zone where a user can harvest Ingredients, trade in the Farmer's Market, cook Dish NFTs, and battle at our Playground. Our focus is on building a fun & lucrative gaming experience, which allows the first-time user to navigate the complex world of Web3 in an engaging gameplay.
We are also partnered with top chefs and restaurants from all across the world, helping them launch their NFTs, as well as, building virtual experiences for their community. Our Foodverse NFTs are highly focused on utility - something that most NFT launches miss out - and users can collect these branded NFTs to play games and engage with the community. With the Virtual Experiences, we will be bringing the next generation of tech-enabled social interaction for brands with users - 3D Social Media in a way. Through immersive experiences, brands can attract new audiences, discover powerful markets for their product, enable online ordering and build loyalty programs that allow for global brand building. 
Tell us a bit about the Foodverse and its relevance. Tell us about the brands which are already on your platform.
Our Foodverse is the World's first Food Metaverse, focused on the F&B industry and celebrating Food on the blockchain. The Foodverse features various zones - from Celebrity Chefs and Virtual Restaurants to thematic zones like Coffeeville and Desserts. We have launched our first zone - The Gaming Zone - where users can come and collect Dish NFTs, celebrating cuisines from around the globe, and use them to power up their food trucks, play games and earn rewards. These NFTs can also be branded - signature dishes of chefs or restaurants, or FMCG products as ingredients used to make the dish. Brands can leverage our Foodverse to grow their audience, enable loyalty programs and monetise globally through virtual assets - something that has never been explored before.
We are partnered with top celebrity chefs like Chef Saransh Goila, Reynold Poernomo of Masterchef fame, Vicky Ratnani, Michelin starred Anthony Sarpong and more. Brands like Cornitos, Farzi Cafe, Urban Platter amongst other global players have already reserved their spot in the Foodverse. In the next few months, we have some major announcements lined up for major players in India and UAE joining us.
Please explain in detail about your recent collaboration with Cornitos.
Our partnership with Cornitos is a great example of how an established FMCG brand can plan for global expansion with the metaverse. Cornitos is a brand with great recall value in the Indian market and wanted to be at the forefront of emerging technologies to open new markets for them. Collaborating with the Foodverse and our artists, we have launched exclusive Cornitos NFTs in our gaming zone. These NFTs hold immense power and can be used to power up your Food truck for extra benefits.
Through these NFTs, users get to discover Cornitos in a new avatar - discovering their product range, recipes and feeling a sense of brand loyalty by holding the NFT of their favourite snack. Going forward, we will be planning more Web3 drops and collaborations for the virtual space with Cornitos, helping them reach new audiences & explore new avenues of marketing.
Your thoughts on the FMCG industry entrance into Metaverse. 
The Metaverse has the potential to transform any industry, and the FMCG Industry can definitely make massive gains from the ability to market their products at a global level without being caught up in location logistics. The Metaverse unlocks a new level of virtual engagement for both the brand and the customer. Brands can set up their virtual outlet and stores in the metaverse and allow users to experience their offerings. The Metaverse will also enable brands to create global loyalty programs and host virtual events. There are multiple opportunities of bringing the physical and virtual worlds together and creating a new experience for your customers. This will lead to new marketing and monetising avenues for FMCG brands.
How is NFT a game-changer for the global hospitality industry?
Customers are attracted to brands that experiment with technology and NFTs can be the perfect tool to bring in your community as a part of the brand, rather than just an end-user. While any brand can mint their NFTs on the blockchain, the rarity & utility of these NFTs will determine its value. The NFTs can be leveraged by brands to offer perks & privileges like discounts, membership pass, or loyalty rewards. Using the core technology of traceability and ownership that the blockchain offers, the hospitality industry can revolutionise their backend systems like bookings and supply chain/stock keeping, as well as, user experiences such as long-term membership experiences or special meals. How quickly a business understands the power of NFTs for their business model will determine their success.