To know a person's success, we must know their failures, their struggles, and their life story. So today, let us get to know a true artist. An artist whose creation sees no boundaries, and for whom there is no limit to growth.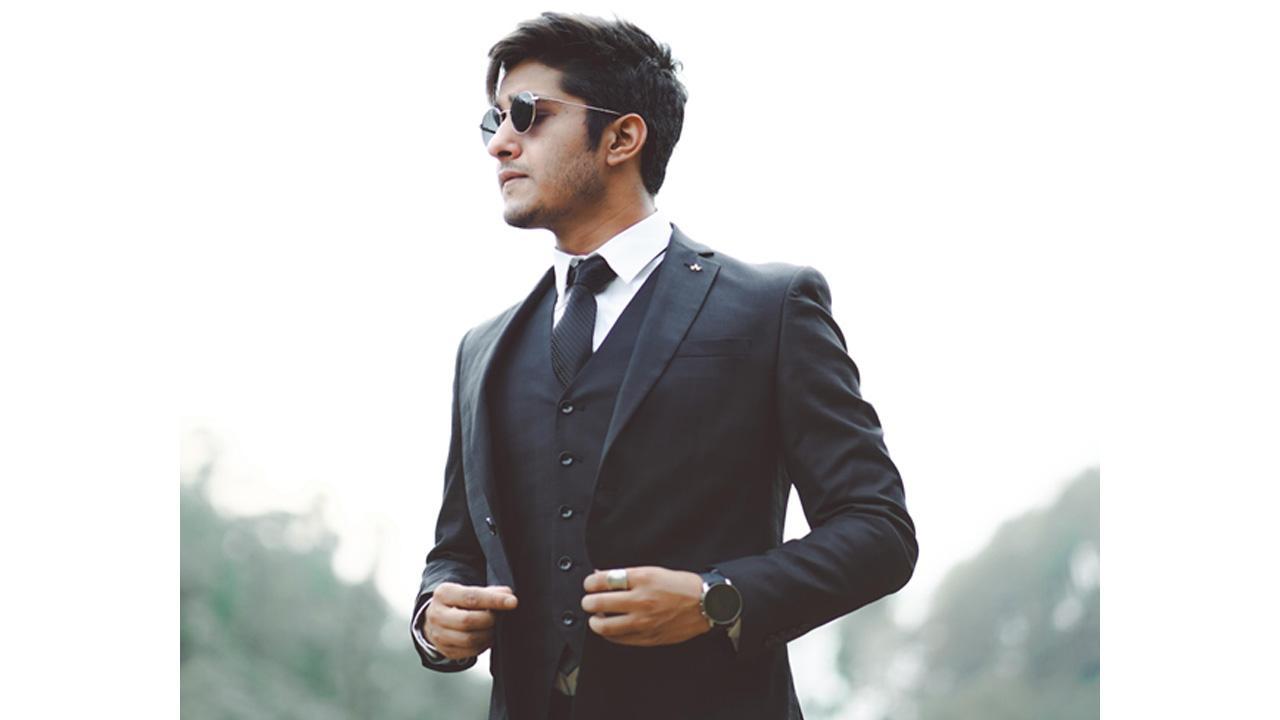 Shivam Sharma aka SHIVORYX as a brand name is an artist who is a full-time content creator and the giver of today's many loved songs cinematography. Born and brought up in Palampur, Himachal Pradesh, Shivam was raised in a humble family and wanted to join the Indian army. Good in studies, Shivam worked hard, however, he was always in touch with the changing technology of his time. In 11th and 12th standards, Shivam found himself drawn towards photography and editing pictures. He had a decent smartphone to support his desire for editing. After his schooling, he shifted to Chandigarh to pursue Civil Engineering. In no time he realized he wasn't cut out for this and decided to pursue animation and multimedia as a career. After a long series of conflicting conversations, Shivam ran off to his grandmother's house.  Then after the intervention of his aunt and a thorough R&D by his parents, they were convinced of his course.
Shivam's vision was to learn photography and filmmaking and not much animation. In his words, "In my third year, I realized that I haven't learned anything. Rather I've just wasted my parent's money on a course that was surely not great. So I remember creating a pitch-dark cubicle in my room where I used to sit for long hours and learn everything from websites offering free courses. So basically, my education and my creative background are all from the long hours of work I did on myself with the help of my laptop."
ADVERTISEMENT
At the end of the year, Shivam decided to travel and submit a travel movie for his final college submission rather than any random short film that could have been made near his college. His cinematic film of the mountains was not just approved by his professor but also, highly appreciated. After his degree, Shivam worked in some companies but the pay went only as high as 10k per month. So, once again through his campus placement drive, he took up the job of creative production assistant at The Ideaz factory company. During this job, Shivam was their production head and worked with many eminent entrepreneurs of India and shot documentaries, short movies, live shows of Sunil Grover, and many more.
In 2018 Shivam realized that it was time for him to switch and make things work for himself. Seeing the potential of social media he thought he was just chilling in Chandigarh and a dire need to work on himself was his next target. Shivam left his job and by the start of 2019, he began his journey as a guide for the expeditions to the Himalayas. He created a fancy poster about "Trekking in Dhauladhar" and got his first clients from Chennai. Following this, Shivam organized trips to Spiti, Himachal Pradesh, and Leh & Ladakh to meet his expense. He traveled about 6000km by road every month. However, he was not satisfied with what he was doing.
Shivam then started filmmaking again and in an era of photographs, he uploaded videos on Instagram. He says, "I remember uploading a 1-minute video of my sister walking around Parasher lake and boosting it for better engagement. It was my first video that attracted attention from a comparatively larger crowd of Instagram." It was this video that attracted the attention of Aditya Aggarwal, the singer of the famous song Chaand Baaliyan. He approached Shivam to do the cinematography for his song video.
Shivam shot his first-ever song "Road Pe" for Aditya Aggarwal in the beautiful Spiti Valley. This was followed by another one after 1.5 months, "Adao ke Riyaz" in Jaisalmer. Shivam hired all his crew for the songs from, cinematographers to cast and he directed, edited, and scripted the videos. He exclaims, "While working for Aditya I got many more offers to shoot videos. My entire 2019 was focused on this but deep down I knew I had to start working on myself now as an individual. In 2020 as I was about to start that, boom there was COVID!"
Shivam exclaimed how suddenly he was jobless. Though he shot numerous songs for Aditya Aggarwal many were released later like Chaand Baaliyan in 2020. So, this was the time that Shivam realized how he need nothing more than just working on himself. Soon, Shivam met Akash and they started their trip across the Himalayas, exploring new places and making reels which was still a newcomer to the show Instagram.
About three months into traveling, Shivam started uploading reels and videos for himself which he initially did for his clients. He started his brand name, SHIVORYX which is made from his name Shiv and his company's name Oryx (skull of Arabian/African goat). SHIVORYX is also the name of Shivam's production house and not just his brand name. Making his way through this, in 2021 Shivam pursued his childhood dream of music and in 2022 released his first song, "Woh Raat".
Shivam says, "I spend no money on promoting my song but only on its making. It was my Insta family and their love that made me what I am today."
"Exciting news! Mid-day is now on WhatsApp Channels

Subscribe today by clicking the link and stay updated with the latest news!"
Click here!