How VSECOMMERCE Application enables customization for setting up own online platform for hyperlocal deliveries and plans to disrupt food or grocery delivery by a group of local stores & delivery team.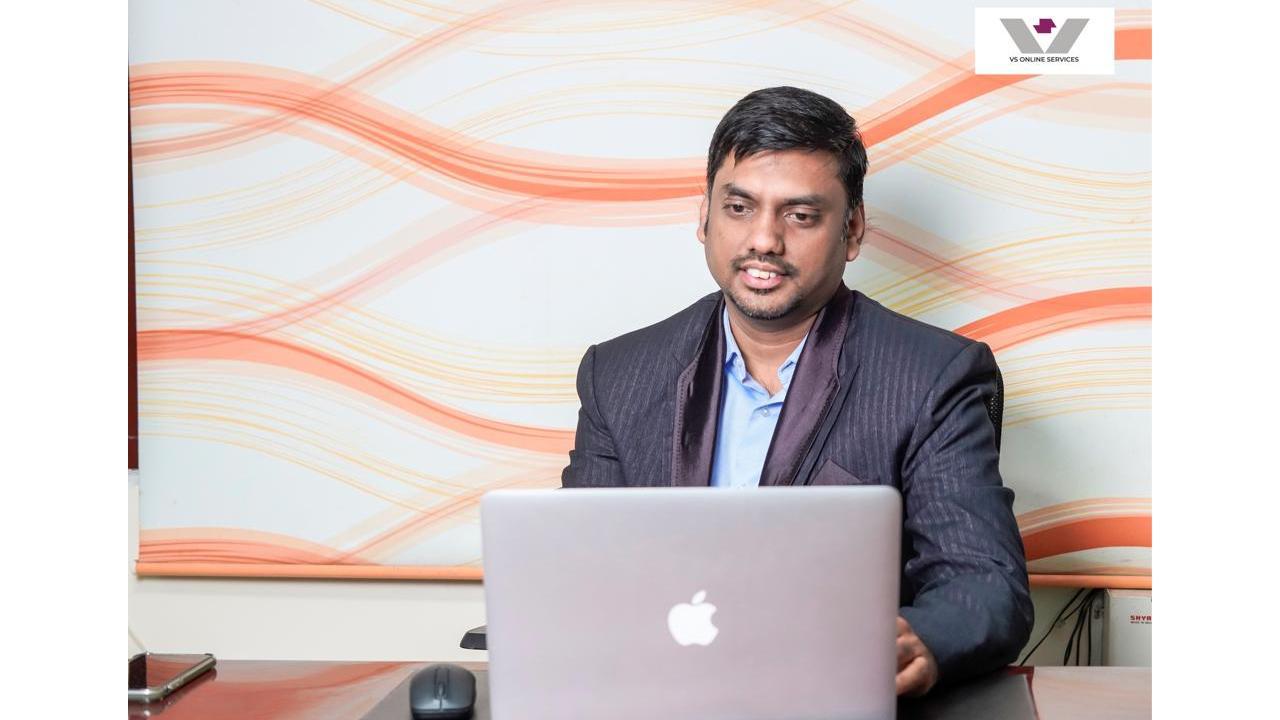 Ravikanth Angadi
VSECOMMERCE a cloud-based technology platform, enable sellers to create their online store or group of sellers to create multi-store or hyperlocal stores on their own. A product of VS Online Services Pvt Ltd. Whether you're on any mobile device or a laptop or desktop computer, VSECOMMERCE lets you create your eCommerce application within 60 seconds and with a quick do it yourself customization like setting up your business information, logo, color, product, price, everything is configurable within just 5 min and you are ready to start your online store live using our subdomain or your domain. You get a Secured site with free SSL, VSECOMMERCE provides you with end to end online shopping site with your existing domain.   
ADVERTISEMENT
Different Use case 
One of our clients Ravikanth Angadi used the customized version of vsecommerce for Tablet Food Ordering for his restaurant. Another client for the agriculture products marketplace, and informed us that no other platform with hyperlocal plug-ins matched VSECOM performance, and our tech topped in such aspect.
How VSECOM differentiate itself from others?
What differentiates VSECOMMERCE from any other platform, like Shopify or a similar site is in addition to the single store, we have the location-based hyperlocal support in the e-commerce engine which can be used by a group of local delivery teams and also a group of sellers to own the platform themselves and compete with the rising hyperlocal deliveries in anything from grocery or food. Probably VSECOMMERCE is the only platform that empowers Single Store, Multi-Store, and Hyperlocal e-commerce engines.
API-based applications enable anyone to use the API and create their UI for admin or Seller modules. Can be integrated into any of their existing systems. Also, the UI is very simple and no technical or coding knowledge is required on the same. No separate team is required to launch your site with your brand, and customizations are very easy with no drag-drop and just reusing the templates in different ways.
Sivakumar Anirudhan, CEO of VS Online Services said he believes there is a big opportunity for everyone to go online, and over a period of time, more small entrepreneurs will get into the online business than some few brands take over local delivery or online store businesses. Each of them wants to build their brand and be unique.  
VSECOMMERCE evolved from vbuy.in a hyperlocal platform that connects local buyers to sellers. Developed using a powerful and reliable .NET web API platform. The platform is tested against more than 25,000 products with 1000 sellers in the hyperlocal, location-based online shopping website, and mobile application vbuy.in. The platform includes setting up currency for the site, generating an invoice, and provision to set up each order processing stage. Inventory Tracking, 3rd party integrations, Catalog Management, Order Management, Product Enquiry, Template Editor, Visitors Count, Offers Section, Reports and Analytics, Discount Coupon, Favorites/Wishlist, Cart, Product Comparison, Product 
Attributes, Intuitive Search, Product / Category Filter, Image Gallery, Multi-Lingual Support, M-commerce ready, and much more.
VSECOMMERCE platform can be helpful to any budding store owner who sells just a few products to an established store with more than 10K products or any services you want to sell online. Different customization is possible with the built-in templates and all templates are responsive by default. The hyperlocal-enabled site can be used by a group of restaurants or a team of delivery executives to launch their hyperlocal online stores, which we believe is the near future of all disruptions. We are the only e-commerce engine that supports Single Store, Multi-Store, and Hyperlocal e-commerce.