The LinkedIn post of a real-estate entrepreneur has 1.5 million views for trashing patriarchy and celebrating body ownership. Bhavna Suresh writes about finding herself in the middle of an unusual fight for equality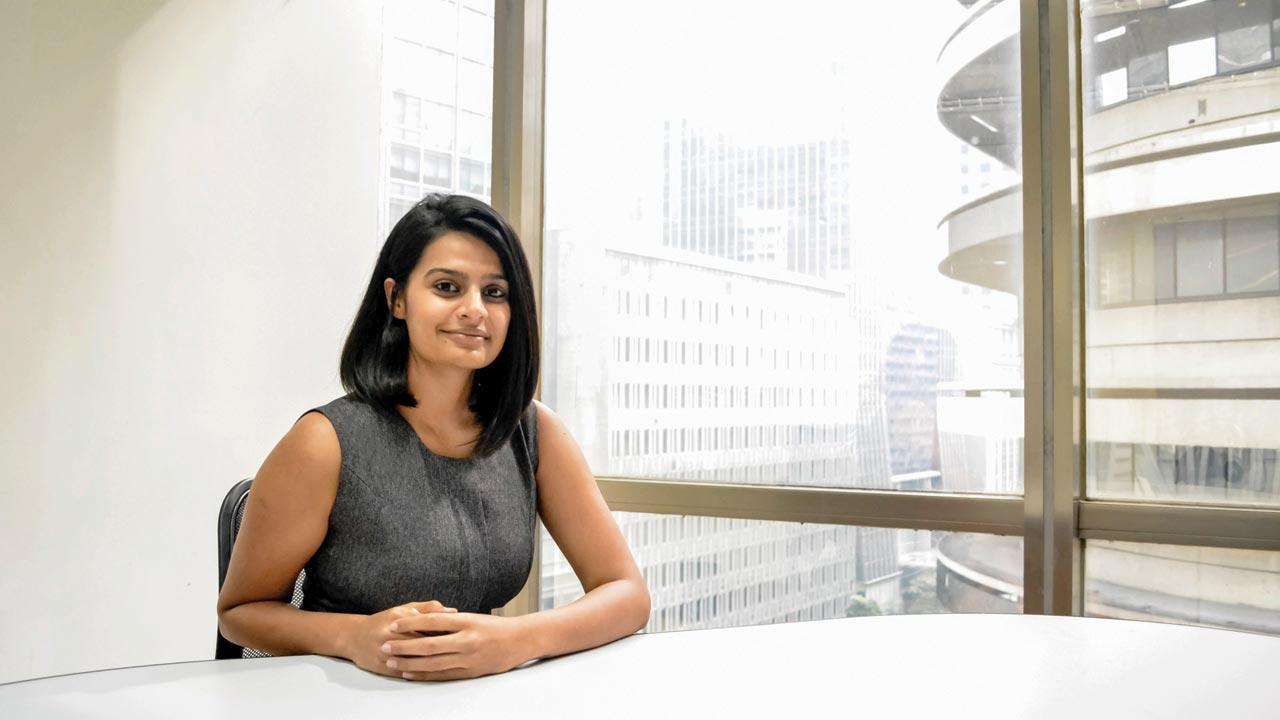 Bhavna Suresh is the Bengaluru-based CEO of Lamudi Philippines, a branch of the global real-estate classified website established in 2013 and now operating in over 30 countries
I am 32 years old, I love what I do, and have zero mental space to think of anything else right now. I am married and have who I believe, is the best partner in the world for me. We have decided that we don't want kids, but I being me, know that unlike him, I might change my mind and may not have a choice in the future. For an independent woman, having the option to make a choice is critical. It's the reason I decided to opt for oocyte cryopreservation, or what's call egg freezing in simple terms. It's a process through which oocytes or eggs are extracted, frozen and stored as a method to preserve reproductive potential in women of reproductive age. It's a sort of insurance to protect my rights if and when I change my mind. 
But, then suddenly, patriarchy came knocking! It's something I hadn't accounted for. I realised that to be able to go ahead with the procedure, I needed to provide my husband's details. I don't necessarily need to provide this information when I personally and individually decide to launch a company, or buy a piece of real estate. Eight fertility labs have after a discussion, refused to work with me as an independent. They are unwilling to move ahead after learning that I am married and that my husband isn't part of this discussion.
The post I put up about my predicament is for all the women out there, who want to change the system. I am not going to lie [about being married] or seek a shortcut. I have the time and will to push for change. I asked the audience I was connected with on LinkedIn to ping me if they've found a way out. 
I put up the post at 11.30 am, on June 5, 2021. I wanted my network to step up and help me, so I took the chance and decided to go public with a personal story on a professional media platform. I had just got off a call with a clinic—the eighth one—so my decision was laced with anger—anger because the formalities and procedures at these clinics were executed mostly by women, and they were the ones creating a roadblock. But then, they were only following procedure. My request to operate as an independent seemed like an alien ask. It petrified me how little anyone reflects on the way things are done. Just because "this is how it has always been done", it's not a good enough reason to continue doing it. I spent a fair bit of time arguing with the professionals that I was seeking assistance in freezing my eggs, not my embryo. It's a decision a woman should be able to take alone. While my husband is onboard, and supportive, I didn't think I needed his consent or involvement to make a choice about my body. My conviction led me to be tossed from one person to another in the system, with not many understanding why I was creating a fuss. I think the cry on social media was one of desperately wanting to be heard. 
What I did not expect was for the 200-odd words to reach over 1.5 million people within hours, and spark a debate among a diverse audience. I chose to ignore the trolls and bitter naysayers. Instead, I focused on the incoming messages of struggle, hope, unity, support and empathy. I was approached by lawyers, doctors, policymakers and tonnes and tonnes of women, fighting similar battles every day, some more nuanced, others obvious.
While we live in an India that is getting more liberated each year and is full of possibilities, instances like these stand in as reminders of the distance that is yet to be covered for us to seriously celebrate any progress around gender equality. But, I think we may be on the brink of change. I hear that the Indian Council of Medical Research (ICMR) has been petitioned more than once to update their archaic guidelines. I am hopeful it will happen in my lifetime.