The Legend of Hercules
U/A: Action
Dir: Renny Harlin
Cast: Kellan Lutz
*
As the opening titles of The Legend of Hercules play, you realise one strange aspect of this world -- Renny Harlin is still making movies.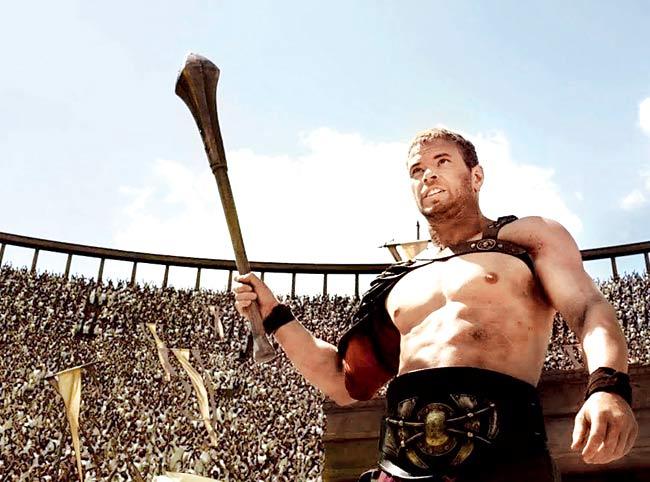 Kellan Lutz in 'The Legend of Hercules'
He is the director of some of the biggest cult action favourites of the '90s —Die Hard 2, Cliffhanger and Deep Blue Sea, and he lost his way after his pirate action movie Cutthroat Island became one of the biggest box office bombs in the history of cinema. He has since made low budget thrillers and pretty much slipped into obscurity.
Unfortunately for Harlin, his latest effort The Legend of Hercules is something that is worse that the pirate movie and might effectively end his career. It's a sad, horribly acted in, badly directed, terribly written, clunky, hammy schlockfest that somehow released in theatres instead of direct to DVD. It doesn't help that the lead actor playing Hercules is Kellan Lutz, one of the vampires from the Twilight movies. The moment Lutz appears on screen and utters his first line of dialogue it is impossible to take the film seriously. His delivery and screen presence have the magnetism and charm of a piece of chalk. And the third-rate special effects compete with him in terribleness.
The only positive thing that can be said about the film is that it gets over before you die, and there are one or two unintentionally hilarious moments that keep you sniggering. The story carries enough amusing drama to make way for the action scenes, and the film comes across as an even cheaper version of the Spartacus telly series. Naturally, you shouldn't expect any historical accuracy in the film and if you've studied Greek literature, you would want to turn into Zeus and send over a few lightning bolts towards the people who made this mess of a movie.