With a new season set for a March release, Gaurav Kapur's web series offers a peep into the non-cricketing lives of the sport's stars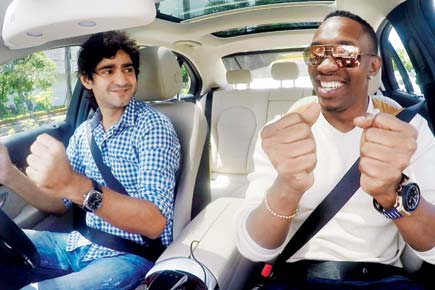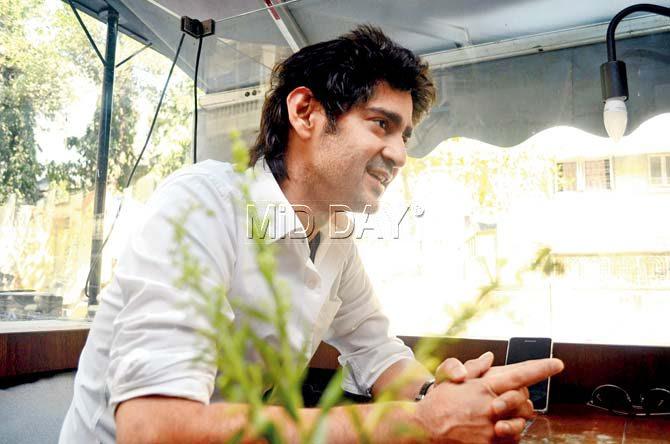 Gaurav Kapur. Pic/Sneha Kharabe
In the harsh summer of Rawalpindi, a young Shoaib Akhtar would rush home from school, only to step out the next moment to do what he was meant to - bowl fast deliveries that other kids in the dusty maidaan failed to comprehend. Once he'd had his fill of cricket for the day, the scorching heat would be beaten with a tumbler of sugarcane juice. "I struck a deal with the vendor. He would give me juice for free, and once I established myself as a cricketer, I would set up a shop for him," Akhtar tells producer and cricket presenter Gaurav Kapur, as the two meet over a late breakfast at a Powai five-star.
ADVERTISEMENT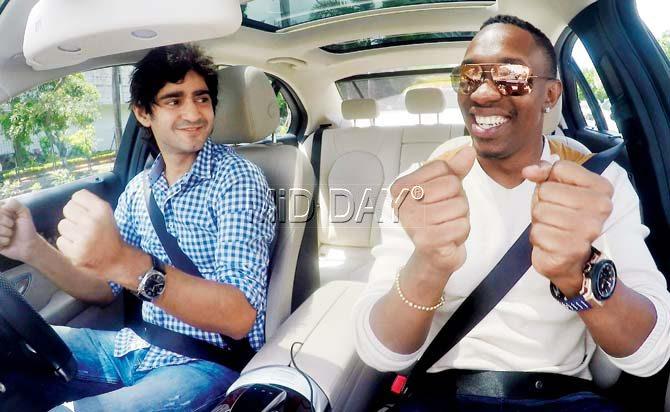 Gaurav Kapur with Dwayne Bravo
The lively banter takes a sombre turn as the former Pakistani fast bowler opens up about how he missed a father figure in his career. "If I had played during Imran (Khan) bhai's days, or had been led by Sourav (Ganguly), it would have been a different story," he laments.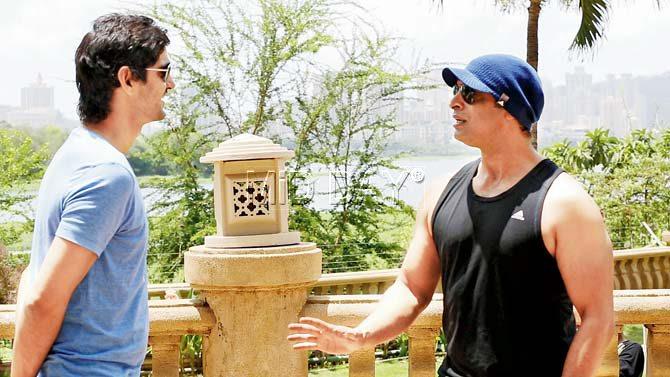 Gaurav Kapur with Shoaib Akhtar
The conversation is part of a six-episode web series, Breakfast With Champions, which made its online debut recently. Conceptualised and produced by Kapur with Dhruv Varshney as the director, the series as he defines it, is a non-cricket show with cricketers. Unlike most online series, all episodes of the first season were uploaded on YouTube in one go, with a fun video of Harsha Bhogle launching the series. The next season will go online in early March, with one episode a week. The line-up includes Steve Smith, Michael Holding, Gary Kirsten, Harbhajan Singh, Yuvraj Singh with wife Hazel Keech and Stephen Fleming.
"Having interacted with cricketers for over 10 years, I have come to realise that all of them have a high emotional quotient. Many have travelled unreserved as 11- to 12-year-old kids, their cricket kits in tow, before becoming successful. These humbling experiences nurture a great worldview in sportsmen," he says. "These are things that don't often come out on TV because one is talking to a brief. I wanted to create a show in the form of a freewheeling conversation, with no limitations of format, time or topic," he tells us over coffee at a Bandra eatery.
"Eventually, I would like to include other sports like wrestling, badminton, tennis and chess in the show. We can't keep complaining that we don't have champions in other sports when we don't celebrate the champions we already have," Kapur shares.
In the current season, cricketers who Kapur met over breakfast include former Indian bowler Bishan Singh Bedi (who calls up Kapur every IPL season and asks, 'What is this circus?'), Trinidadian cricketer Dwayne Bravo (he was treated to an all-veggie Indian fare of which he savoured the malpua), Zaheer Khan (who made poached eggs in ghee for Kapur), the 'quiet and polite' Ajinkya Rahane, and New Zealand cricketer Danny Morrison for whom the venue was Delhi's Parathewali Gali. "I wanted to have a mix of Indian, international, current and retired players so there was something in the show for everyone," says Kapur.
So, does this mean TV takes a backseat for Kapur? "Live cricket broadcasting gives me a high. But I will keep experimenting in the online medium and make things that I would like to watch as a fan."

Log on to: Breakfast With Champions on YouTube and Facebook