Illustrators and graphic designers want copycat merchandise and art print vendors to stop it already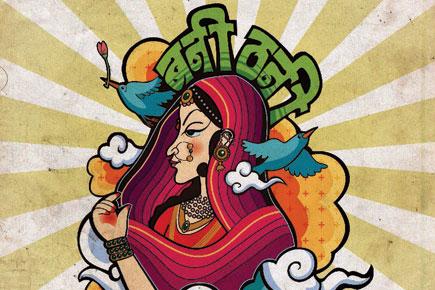 Bani Thani came up in a Raja Rani cushion cover set sold by a Singapore-based woman in 2009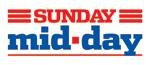 It came as a rude shock to independent artist Pranita Kocharekar when she was tagged on an Instagram post last week. A friend had stumbled upon an illustration that looked like one of Kocharekar's works, but on an online T-shirt vendor's account. The post was accompanied by hashtags routinely found on online merchandise websites — #wecanprintthistee, #inspired and #customize. Only, the vendor forgot one important lesson. To be inspired is one thing, to 'borrow' without asking is another.
When Kocharekar confronted the vendor, she was met with smug retorts and equally smug apologies.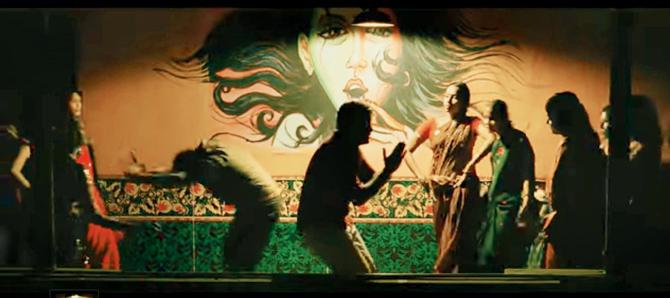 Graphic designer Mira Malhotra's illustration, titled Drawing a Blank, was used in the set design of a Tamil movie, released in 2010.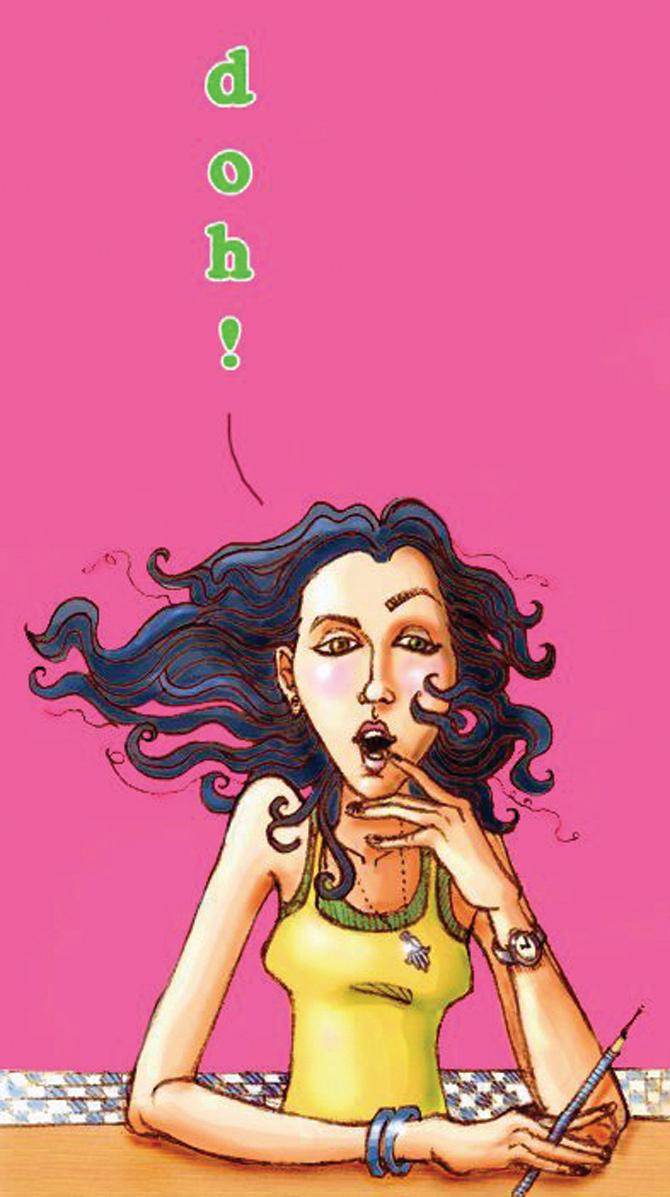 In one instance, they wrote, "We are sorry for your loss. But we can offer you a half price T-shirt with your own piece of art printed on it. If you like."
Double whammy. There will come a time when the illustrator community in the country will laugh away these mock-condolences, but for now they are miffed. Kocharekar is one of the few independent artists to have hired a lawyer to deal with copycat merchandise vendors. The problem, says the community, has grown commoner with a spurt in small-time merchandise vendors, who either sell directly or on larger e-commerce platforms.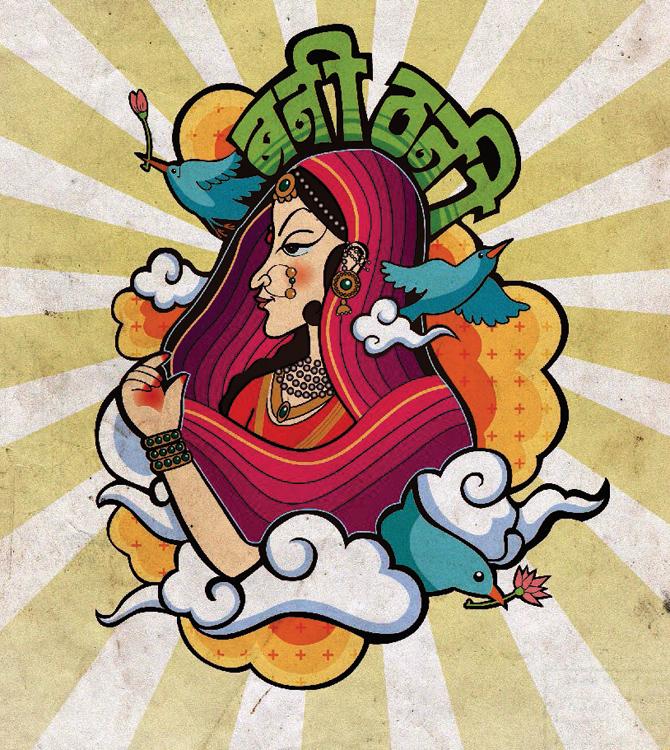 Another work, Bani Thani came up in a Raja Rani cushion cover set sold by a Singapore-based woman in 2009.

"The Internet has freed the art movement," says New Delhi-based art lawyer Mekhala Dave, "but there are businesses that deprecate artwork by selling these spurious products and prints. You never get to know how many pieces of an artwork or merchandise bearing an artwork have been sold on the Internet."
Time for originals
Kocharekar isn't alone. She speaks of social media as a double-edged sword. Showcase your works on Instagram, Tumblr, Facebook and Twitter. Put up your portfolio on Behance. Add that watermark or signature. Yet, there is no stopping your artwork going viral, in all the wrong ways.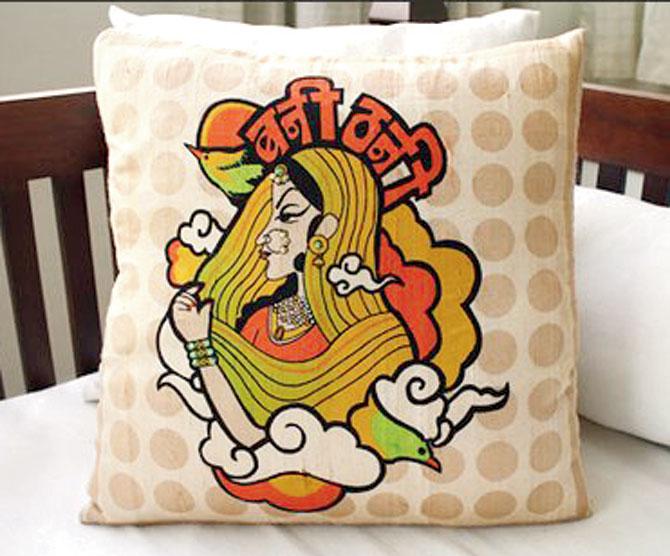 A student then, Malhotra couldn't afford to sue the plagiarists
Graphic designer and illustrator Mira Malhotra found her artwork floating around the country, on cushion covers and film sets. In 2009, a Singapore-based woman was selling 'Raja' and 'Rani' covers at Rs 750 a piece using Malhotra's original design called Bani Thani. A Tamil movie that released in 2010 used her illustration titled, Drawing a Blank, as a mural in brothel setting. Malhotra, then a student at the National Institute of Design, says she couldn't afford legal recourse.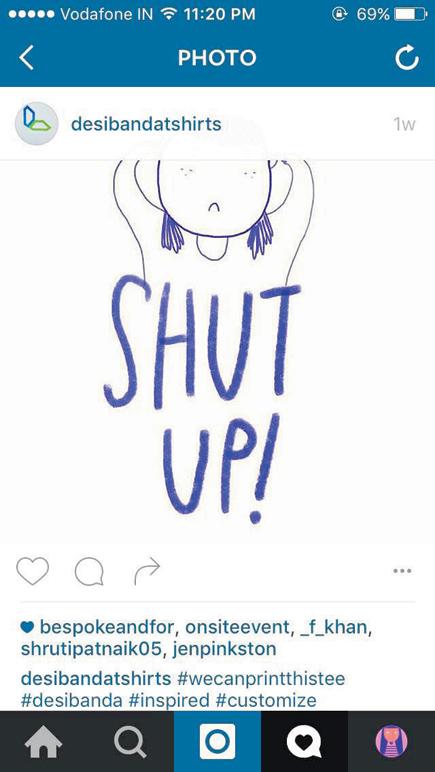 Independent artist Pranita Kocharekar found an online T-shirt vendor misusing her illustration. The vendor's post on Instagram was accompanied with a 'we can print this tee' hashtag
Her reflections on the frugal life of students are reiterated by Furqan Jawed, a graphic design student from Bengaluru. A couple of weeks back, he was led to mobile phone covers and T-shirts being sold by two vendors that used his work Need/Weed. "It's infuriating that they are making money this way, specially with illustrations, which is anyway a hard-striving business," he says. But, it is time to hand in his college thesis; where's the time to get tangled in legal procedures? Luckily for him, Kulture Shop, which has the rights to sell Need/Weed, stepped in.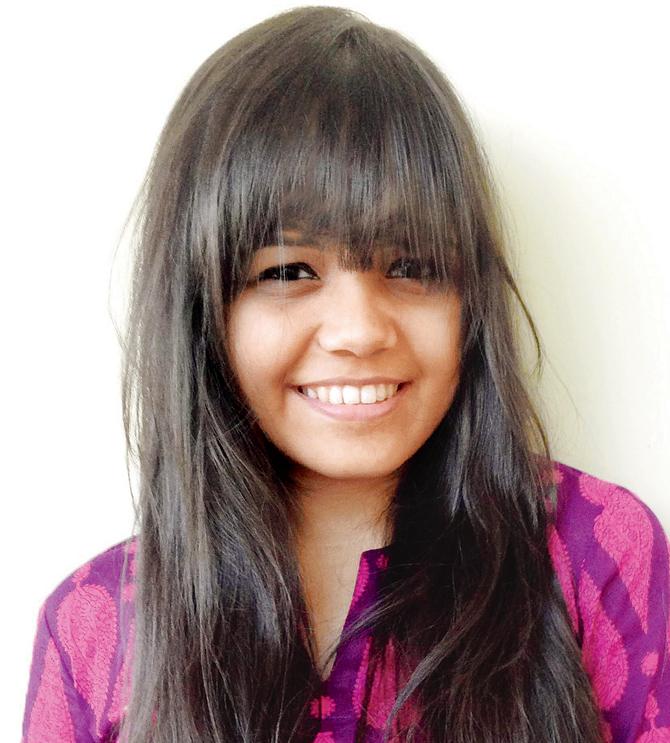 Independent artist Pranita Kocharekar
"The direct violation is against the artist who holds the copyright to the work. We suffer because we hold the exclusive commercial rights to the license. A cease and desist notice is sent [to the vendor who infringes on copyrights]. If action is not taken immediately, we will escalate this through the press and social media.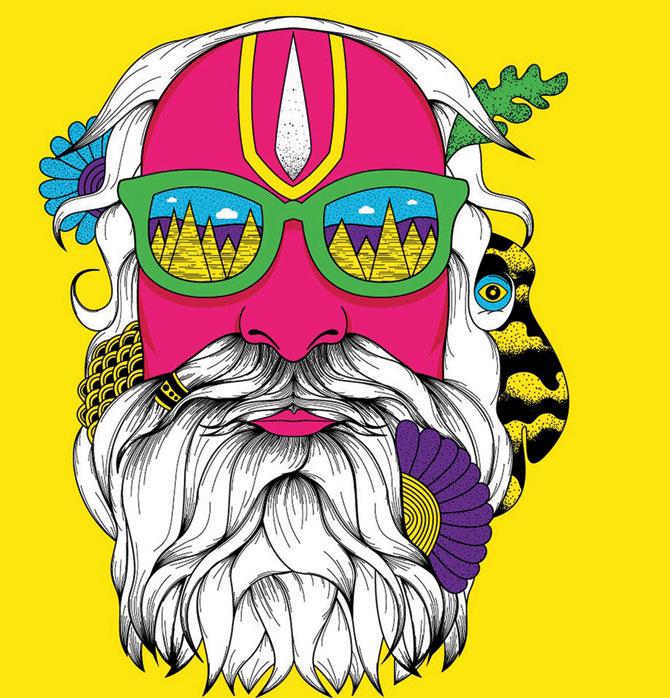 If action is taken, we will mark the issue as resolved. If it is still not actioned, the artists and us can seek legal remedial action," says Arjun Charanjiva, founder and CEO of Kulture Shop.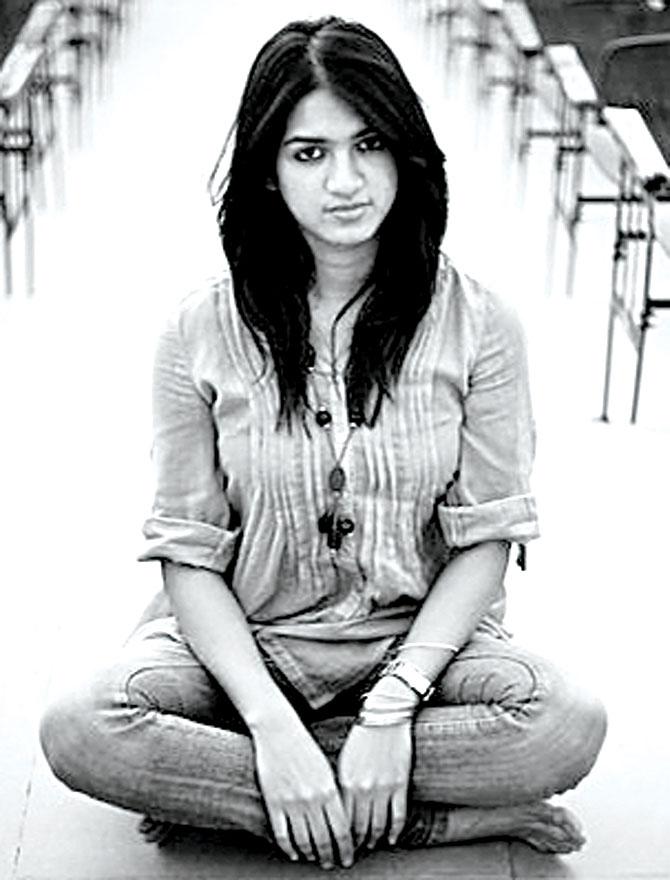 Art director Shruthi Venkatraman's work, Dipped in Colour, made for Kulture Shop, was used illegally by an online merchandise vendor last year
Last year, Charanjiva had to address Shruthi Venkatraman's artwork Dipped in Colour, made for Kulture Shop, which was found printed on ceramic mugs sold by an online vendor on Flipkart. Notices were sent to both the vendor and the e-commerce giant, and the products were promptly removed. In most cases, illustrators and companies are placated to see copycat vendors cease the sale of such products. But what of the pieces already sold?
Venkatraman, who works as an art director at an ad agency, chooses to have a more sympathetic view. She says, "It is easy to point fingers at stolen artwork. But, someone is supplying this to them, right? It is a naïve market, and things will settle down by itself eventually."
Is it art?
Dave points to a more essential problem. "Unlike a Husain or a Raza, illustrations are not perceived as art. Moreover, fine art is represented by galleries whereas art emerging from illustrators is seen as commercial," she says. She urges that illustrators understand that they don't always need a 'special' copyright to protect their work. The minute a design or illustrations is out in a tangible or digital medium, she says, copyright is inherently present.
What's more difficult is dealing with art appropriation, she continues, in which artists borrow each other's work as 'inspiration'. In the case of Malhotra's Bani Thani, for instance, the alleged plagiarist had changed the colour palette and pared down the ornamentation on the figure. The tweaked work passes off as a different Rani.
The onus of protecting work lies with vendors and retailers too. Postergully, an online merchandise platform that collaborates with 3,000-plus active designers, asks viewers and buyers to report artwork on their site that seems to be stolen. They also have a four-member panel that reviews all artwork submissions. Kulture Shop educates its collaborating artists about copyright infringement, through details available on their website.
For independent illustrators and graphic designers, like Kocharekar, does it make sense for them to form a union to represent copyright infringement? "It will be good to have people back you up, and to strengthen your case with similar incidents, but in the end, it is your own problem that needs to be addressed individually," says Dave. Currently, there exist Facebook groups, such as Blacklist, where wrongdoers in creative industries are pulled up, but it's not exclusively for illustrators.
Buyers need to get vigilant, too. We check where our meat, diamonds and chocolate come from. Why not ask the source of that quirky design on our mugs?