Mumbai-based artist Reena Kallat's impressive artworks will reveal how memory and imagination have shaped her oeuvre in a sharing session, over the weekend
Reena Kallat, artists, simple artworks, exhibition, Mumbai Guide
Mumbai-based artist, Reena Kallat, known for her evocative yet seemingly simple artworks, will share her journey as an artist, this Sunday. Kallat will speak on how memory and imagination have been the shaping influences.

Walls of the Womb is a tied and dyed artwork that has silk brass, bonded marble, and handwritten recipe books as materials. The installation is 234 inches x 45 inches
Remembering mum
For instance, her 2007 artwork Walls of the Womb, is when the artist was reflecting back on her early childhood years. She says, "I came a full circle in my experience with motherhood in 2005. Since, I lost my mother when I was eight, I grew up in the presence of many personal belongings she left behind, including a set of sarees that were stacked in wardrobes for nearly 30 years.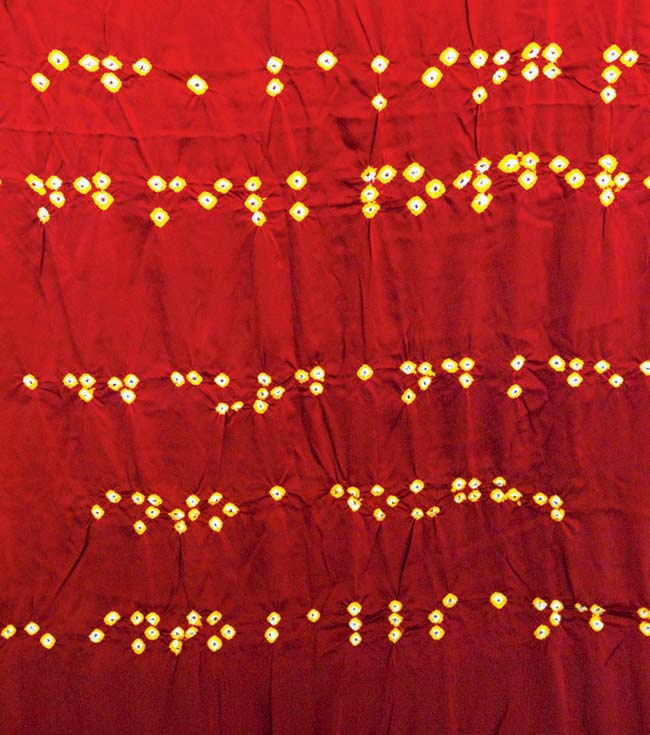 Shows the dots that were tied and dyed. 
My relationship with her was built around her photos, personal possessions, amongst which were a set of handwritten recipe books from which I have memories of her making me Indian sweets, which I referred to for my son."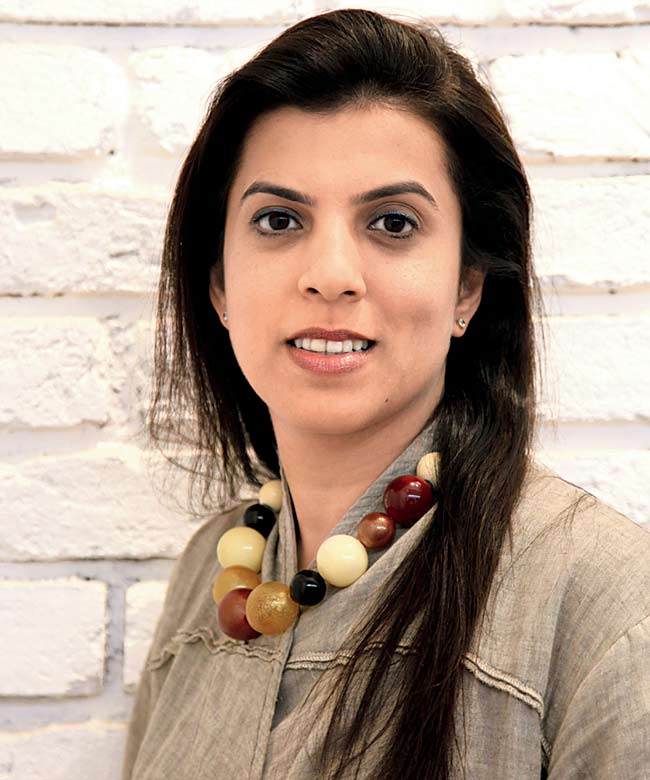 Artist Reena Kallat
Kallat says that Walls of the Womb, then, was about the theme of motherhood, which she feels is about nurturing and nourishing. "I translated these recipes into Braille, working through the process of tie-and-dye with the craftspeople from Gujarat to form the scrolls, cut in the length of a saree. Each dot was first drawn, tied and then dyed to form the text. I wanted the viewer to face a kind of inaccessibility to the text, much like my relationship with her, which was built through inscrutable fragments of memory," shares Kallat who is married to artist Jitish Kallat.
Fable talk
Another work where Kallat's autobiographical connection is palpable is Falling Fables. The artwork is premised on her birthplace Delhi. She elaborates, "Delhi is not a city I grew up in, though I would visit my grandparents and extended family there. I have always been struck by how ruins from the past rub shoulders with present day structures in the narrow lanes and congested market places of Delhi. A few years ago, surveys of archaeological and historical monuments in India revealed that many of monuments had gone missing due to rapid implementation of development projects, haphazard urbanisation and inefficient protection laws.
The Archaeological Survey of India had listed nearly 200 sites/objects being lost across India. So, I began visiting these sites." The series shows fragmented images of such monuments making an emphatic statement about the issue.
Kallat concludes by summing up her creative process, "It is toying with material that throws up results. we can further reflect upon."