Devashish Makhija and Mirat Trivedi, who have co-written Ajji, which screens at MAMI this week, say that making a safe film is not in their ethos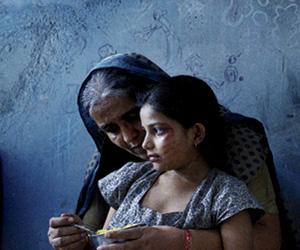 Ajji's trailer is a twisted one, and it refers to the tale as a version of the Red Riding Hood story. This is what we got from it — Ajji (a loving grandmother) goes out to find revenge on the man who rapes her young granddaughter, leaving her in a garbage dump. When director and co-writer Devashish Makhija and writer Mirat Trivedi first pitched a five-page story to Saregama last year in May, they got the green light right away.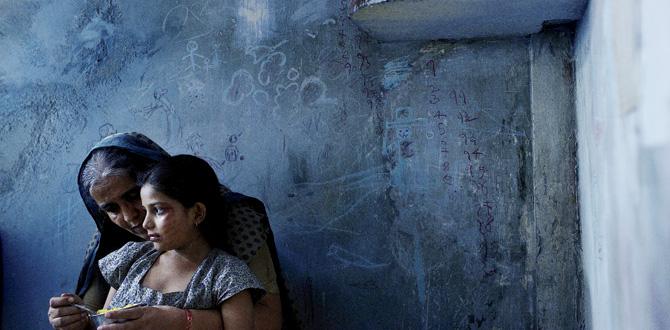 "But that's when they didn't know what they were getting into," says Makhija, as he gets ready to head to Busan with the film, where it's the official selection in the New Currents category. Saregama, which announced last year that it will make 100 films in the next five years to build a significant library of indie Indian films with budgets of about $500,000 each, realised during the shoot of Ajji that it was more than what they bargained for. "They are trying to do something difficult and different, and you have to give them credit for that," says 39-year-old Makhija, "when they saw the first cut, they were stunned, and said it was beautiful, but it was just hard hitting." The producers and makers are now working out the cuts the censor board has asked for. "It's showing at MAMI and Busan without the cuts. If I agree, all subsequent festivals will also have to show it with the cuts, rues Makhija, "I was supposed to direct three more films with Saregama, which might not happen. As a filmmaker, my stand is to make unsafe films."
Ajji's journey has been one that Trivedi, 34, says is the story of their life. When we met Trivedi last year at NFDC's Film Bazar, it was being filmed in Mumbai. It was then that he had shared the constant struggle to get funds and distributors for a hard-hitting, different movie -- often referred to as the indie movie. He says that it was not just a challenge to make Ajji, but any movie that is supposed to abide by a certain value system and that wants to make a point that may not be palatable.
"This is a constant struggle, because when people see two individuals like Dev and me, they get intimidated, because they know we are very focused and we know exactly what we want to say without film. Then they are like 'these guys will make only what they want to make'," explains Trivedi. He says that actually Ajji took the least time to make. "Once it got green lit, we shot soon after, and everything just fell into place. But yes, a theatrical release still depends on whether it wins anything at MAMI or Busan." The film is competing under the India Gold section at the Mumbai Academy of Moving Image festival that started last week in the city.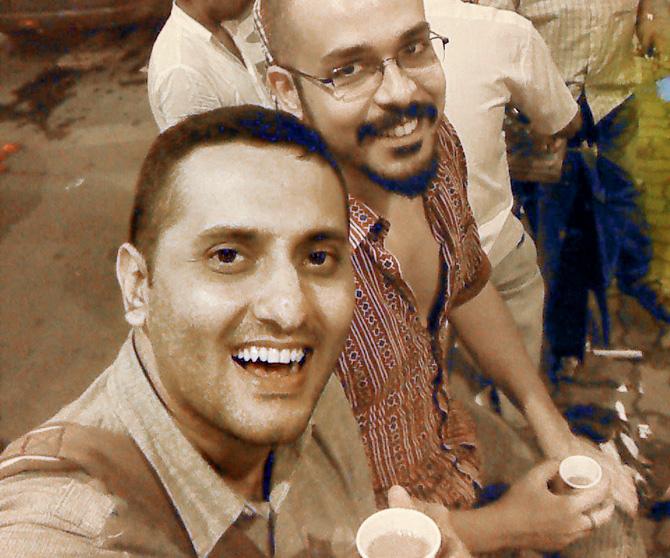 Mirat Trivedi and Devashish Makhija
For now, the aim is to get Ajji out in the theatres so that the junta can watch it. And as they both assure us, they are ready to accommodate all kinds of necessary changes to ensure that. But only if it doesn't hurt the core essence of the movie. "We will choose our battles. The reaction to the movie has been of shock and awe, and people really don't know how it makes you feel. Sometimes when you make an edgy movie, you tend to make it too cool or chic. We made sure that didn't happen. And that's what stands out. People haven't been able to look away, and that's what matters."