It all started one day, 10 years ago, when Farah Oomerbhoy was staring at French tapestry in her grandmother's house and wondered where it would lead if she stepped into it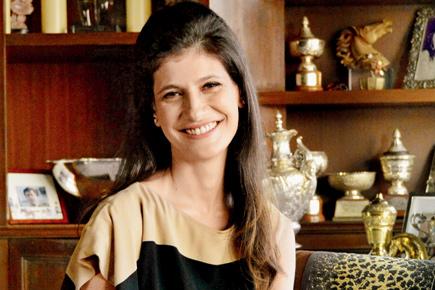 Farah Oomerbhoy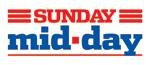 It all started one day, 10 years ago, when Farah Oomerbhoy was staring at French tapestry in her grandmother's house and wondered where it would lead if she stepped into it. "It was just like the tapestry in the book — a forest with a castle in one corner," says the 38-year-old who has released her first book of a planned trilogy (The Avalonia Chronicles), The Last of the Firedrakes. "It's funny because I had seen that tapestry all my life. I used to go to her house almost every day when growing up, and would practise the piano in front of the tapestry."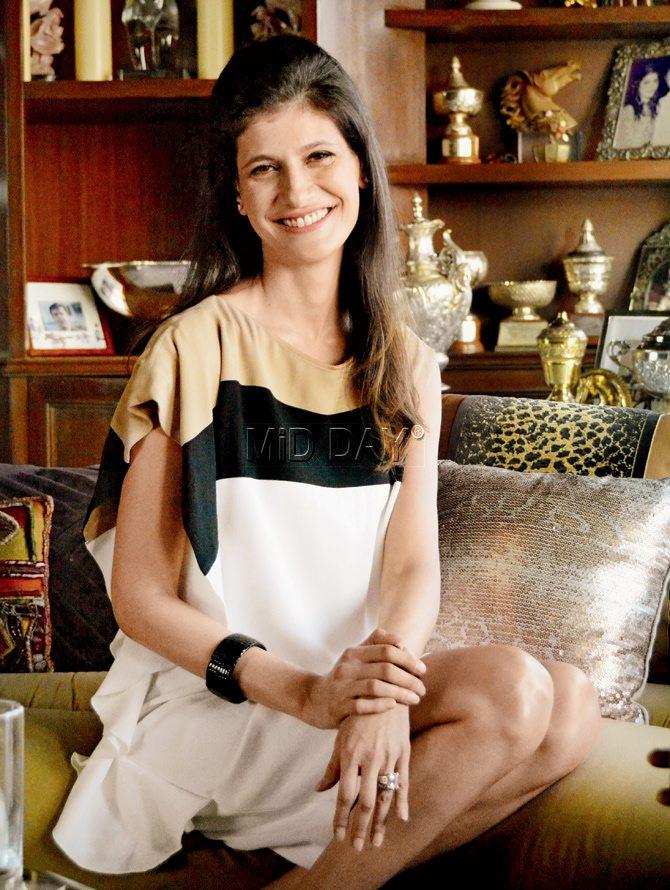 Pic/Bipin Kokate
The book has been in writing for 10 years, but only a year ago, did Farah knuckle down and begin writing in earnest. "I shopped it around to a few Indian publishers, but they felt there was no market for fantasy fiction in India," she says. "So I turned to online publishing and released a few chapters on Wattpad." She gathered a million readers out there and then turned to a quasi-self-publishing option with WiseInk in the US. Since then, she's been on the bestseller's list at Amazon and Barnes and Noble. WiseInk are the ones holding her to a deadline and pushing her to write the second book. They've also preached to her the virtues of social media and her Instagram feed is filled with pictures of her having a good time with friends Shweta Bachchan, Kajal Anand, and sister-in-law Roohi Jaikishen.
Fantasy fiction is Farah's first choice in genres; then comes historical romances. "I just like escaping into a world where anything is possible," she says. The literature graduate (she has a Master's degree from Mumbai University in English Literature) has always written little notes in journals through the years, poetry, stories when the thought strikes her. She escapes to reading every day — currently she's reading three books — and turns to writing in times of grief. The book is dedicated to her father and like her, her heroine deals with the grief of losing a parent.
The Last of the Firedrakes has all the elements of popular fantasy — an orphaned princess, magical powers, an alternate sphere with seven kingdoms, a young girl with a destiny to fulfill. They are all elements of the Narnia Chronicles, The Faraway Tree, the Harry Potter Series, Lord of the Rings and bit of Enid Blyton fun. "These are all books that I read," she says. "On days that the Harry Potter books were releasing, my driver would be standing early in line at Crosswords to get a copy and I would finish reading it by evening. My problem with the Lord of the Rings series and even Twilight was that the girls didn't get to do anything — ride horses, use swords, go on adventures.
There was no one to identify with." So, she made sure her protagonist, Aurora Darlington was a girl. Besides, readers on the Internet, she had her nephew and niece (Roohi Jaikishen's kids) to discuss the chapters with. At 12 and 18, they are closer in age to her target audience. "They have already read it a few times over and keep asking for the next one," she says. Her own children are four, eight and nine, and the eldest, Rahim, has read some chapters. "I wanted to write for the young adult audience, between the ages of 12 and 16 or 18," she says. "Because at that age, the harsh realities of life have not set in and you still believe anything is possible. Some readers on Wattpad say that the heroine is quite silly at times, and doesn't listen to her elders; but she's only 16. That's how we are at that age. I remember making mistakes and not doing what I was told..."
When the idea for the book struck her, she first sat down to make the map of Avalonia and mark the mountains, rivers, seas, micro-economies of towns and the characteristics of the inhabitants. "I love making maps and a lot of research went into that. I couldn't have rivers flowing the other way! The names just came to me, but some of them do have hidden, deeper meanings," she says. After the last book is out, she's considering publishing this journal of research. Though not written for that purpose, the book is a sort of vindication for someone who is only celebrated for her social status, glamour and looks. She is daughter to London Pilsner's Zinia Lawyer, and wife to Riyad, the scion of the illustrious Ahmed Oomerbhoy family. "It is a bit irritating to be called a socialite or a fashionista," she says with a slight grimace. "I wear what I wear, I don't think too much about it. And I can't go about explaining to everyone that I am more than this."
"The worst is when people assume I just lie about in bed or spend my time at ladies' lunches; I run around three children, volunteer at their school, read voraciously, write whenever I get time and am a bit of a homebody. I don't really go out much, it's just an impression that people have of me. People are saying, 'You're finally coming out! Who knew you were a writer!' But I have always written; ever since I could." Her only agenda in the book was the message of hope. "Anything is possible, but first you must have hope. I didn't want to make the book too dark. In the first book, I set the characters and the universe. In the next one, there will be events that reflect the current global situation. It may be a fantasy adventure story, but Aurora is a young girl with real problems and emotions. Ultimately, it is a book about friendship, loyalty, love, family and duty set in a world where anything is possible."
We're sitting in the living room of her Chowpatty mansion. In the room, several cosy seating arrangements are in conversation with each other. It's dense with paintings and Objet d'arts. Farah, an equine beauty, all long lines, looks like she's about to take flight into one of her imagined worlds. But she's uncomfortable about talking to a stranger with a lens in her face. "This is the hardest part of the book," she says, "The marketing."