When East Bengal migrants began settling down in what is now West Bengal, not only did they lose their land but also much of their gastronomy. Identity on a Palate, an under-production documentary by Dr Parna Das and Jayanti Chakraborty, is an attempt to preserve what's left of the dying legacy, finds Moeena Halim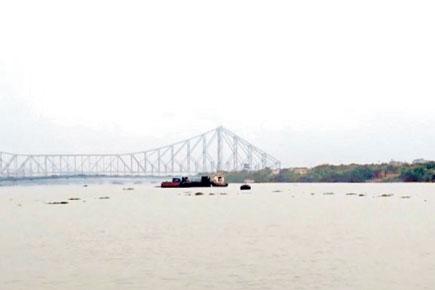 Language, land and food — the trio shapes our identity," says Jayanti Chakraborty. The third generation East Bengali immigrant, like so many of her ilk, might be fluent in her native tongue but has been deprived of both the land and the rich, unique cuisine of her ancestors, who were forced to leave their homes and seek asylum across the border.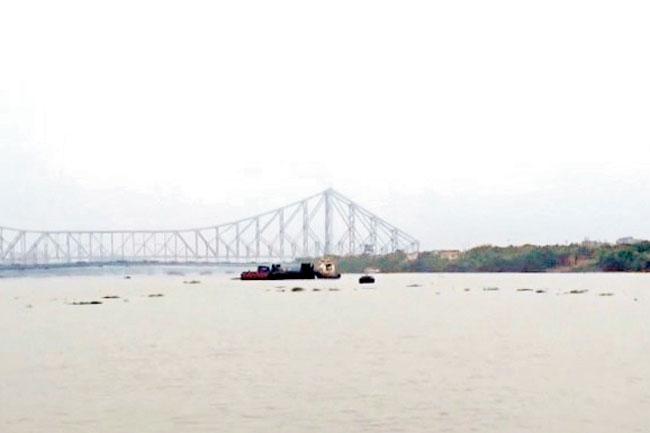 The documentary, Identity on a Palate, pays homage to the East Bengali community's near-extinct cuisine
ADVERTISEMENT
Identity on a Palate, a documentary Dr Parna Das and Chakraborty are working on jointly, pays homage to the East Bengali community's near-extinct cuisine. "The immigration of the East Bengalis was unstructured, ambiguous and painful. The asylum seekers weren't supported by the government. Perhaps, that is what made the community more prone to losing their culture and cuisine," opines Das.
Although very few first-generation immigrants are still alive, the duo has managed to get in touch with and interview about seven people. "They were very young at the time of Partition, but they did manage to share some of their memories with us," reveals Das.
The missing ingredients
One of the major reasons why the cuisine began dying out was that several of the ingredients used in East Bengali food, be it different species of fish or indigenous vegetables, are not found in West Bengal. "Each family, whether it was an upper or middle-class household, used to have a pond in their yard. Those ponds were home to myriad fish varieties. Tributaries of the Ganga snaked through corners of East Bengal. Some of the districts were like Venice. There was so much water, that commuters had to take boats to get from one place to another. As a result, fertility of the soil was high and rice and indigenous vegetables grew abundantly," explains Chakraborty.
Das, also a third-generation immigrant, has been luckier than Chakraborty — her grandfather insisted on replicating their lifestyle even across the border. "He was lucky enough to find a village to settle down in. He succeeded in recreating an environment similar to the one he'd been raised in. He set up a pond where he'd breed fish and grow all kinds of vegetables," reveals Das. "All through my childhood, every time I'd visit my grandfather's house in the village, I would be treated to some of the quintessential East Bengali dishes," she recalls.
Although Bangladeshis might still be making some of the dishes that the erstwhile East Bengalis seem to have forgotten, religion played a key role in a few recipes, argues Das. After all, it was often rituals and festivals that determined the preparation of a feast. "For instance, in the winter, once the Nabanno festival was celebrated, it was time to stop eating the old rice and start eating the fresh grain. Twenty one different types of dishes were prepared in celebration," explains Chakraborty.
Preservation project
Still in the production stages of the documentary, the duo is now hoping to crowdfund the rest of their project on Indiegogo. "We have been funding the project ourselves. Crowdfunding will help us reach out to a more diverse group of immigrants. We also plan to talk to restaurants such as  Oh! Calcutta, who have assimilated the cuisine of the two regions, and the later generation of East Bengalis, who will share with us their understanding of the culture and food. The aim is to trace the legacy and how it has been ebbing away," reveals Das.

Find Identity on a Palate on www.indiegogo.com/projects/identity-on-a-palate
Recipes 
Tel Koi (for two)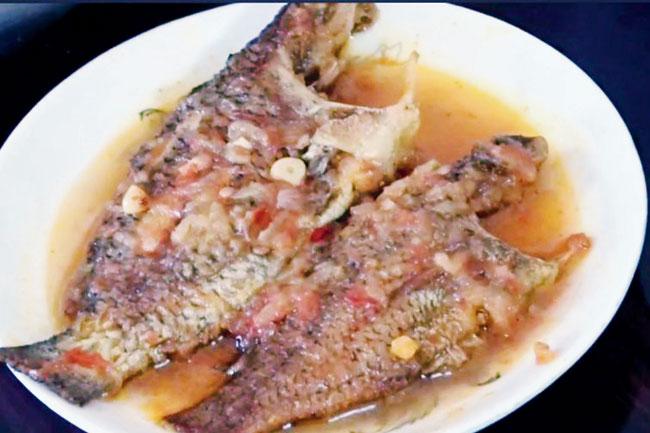 Ingredients
>> 4 Koi Fish
>> 2 green chillies
>> 2 red chillies dry
>> 1/2 curd
>> 1/2tsp turmeric powder
>> 1 tsp fresh ginger paste
>> 1/2 tsp red chilli paste
>> 1/2 cup mustard oil
for frying
>> 1 tsp for garnishing
Method
>> Cut and clean the koi fish properly before cooking
>> Deep fry the koi fish in boiling mustard oil. Keep it aside
>> For the gravy, add bay leaves and green/red chillies to the hot oil. To this, add ginger paste, turmeric powder and red chilli paste
>> Saute the paste for around five minutes, then lower the flame and add two teaspoons of curd
>> Add a very small amount of water, salt to taste and cook for some more time >> Once the gravy starts boiling, add the fish and cook till the excess oil floats on the surface and the water content lessens. >> Just before removing the pan, add a sprinkle of raw (uncooked/unheated) mustard oil on top of the fish. Serve with rice